Search engine optimization is the most widely known online marketing strategy. With that being said, the tactics that "should'' be used are debated time and time again. Most of us are familiar with the process of SEO and what it entails. The average campaign will consist of on-page content, content releases, link building strategy, and on-page optimization analysis among a ton others. So what does a quality online marketing team do to establish first page rankings? The most commonly "sold'' strategy is developing a massive link building strategy. The question is, does link building solely account for the majority of the rankings derived from an SEO strategy?
Rizen is constantly making tests with data like this. We are determined to see our clients succeed and take their company's to the next level. The truth is, there's no magic secret to online success. All online marketing companies offer the same deliverables. What differentiates the good from the bad is, the QUALITY of work they do. It's about how much time they take to dissect your website and develop a solution to your online hurdles.
So what did we do?
This client was concerned about their campaign's keyword rankings. We took over the campaign and did some in-depth research and analysis to decipher the issue. All were not in top 100 earlier.
1. Ranking
Here are the snapshots of keyword rankings before we made changes.
2. On-page Changes
We took a bottoms up approach and started with the code of the website and worked our way up.
We changed the title tags, Meta descriptions, and H1 tags.
Duplicate pages were blocked in robots.txt
Footer was corrected as there were duplicate links with different anchor text keywords.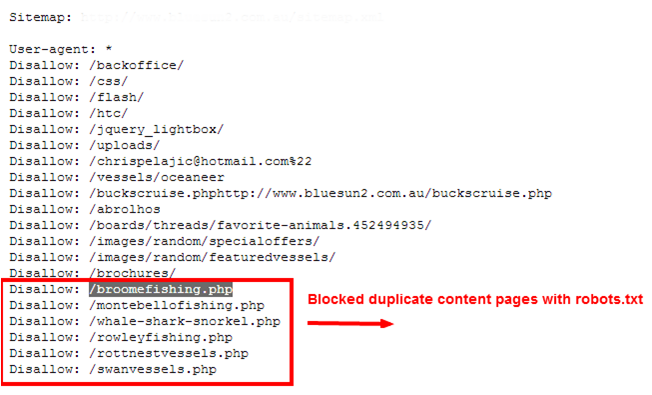 Old Footer Snapshot

New Footer Snapshot

3. Off-page Changes
Target pages were changed

We did same off-page tasks which we do
4. Ranking Improved
Now all the rankings are in positions 1-3 in SERP. Please see snapshot below.
Final Thought
To answer the question mentioned previously, the answer is NO. A massive link building strategy is not the sole contributor for acquiring 1st page rankings. From the research that was conducted it's logical to conclude that there are numerous factors that contribute to 1st page rankings. Most tend to overlook how important on-page is. You need to be thorough with every client and not take a cookie cutter approach to any campaign. Every website is a new opportunity to turn stumbling blocks into stepping stones. The point is, a quality marketing team will take the time to properly assess the situation and develop a solution.
Rizen Corp is a team of marketers that are dedicated to creating successful relationships. We pride ourselves on transparency and accountability. Together we can help you succeed. Call today to speak with one of our friendly marketing experts.