"Try This Now" is a monthly series all about tools and techniques you can use to help grow your business.
Prefer to watch the following article? Check out our video companion!
---
Are you looking for digital tools to help streamline your workflow and increase sales conversions? You've come to the right place, you sales pro, you.
As digital salespeople and marketers, we live on our computers. Chances are, you have Google Chrome installed.
Am I genie for making this bold prediction? Not really. Half the world's population uses the Internet on a daily basis. 68% of those individuals use the Chrome browser to do so. (Statista)
At Rizen we love Chrome, mainly because of the abundance of extensions available.
We've tried lots of different browser additions, and we're going to share our most effective picks with you. All of these options are "freemium" chrome extensions. By freemium, we mean they are free to install and come with limited features. You can choose to unlock more features by signing up for a subscription.
If they make your workload more manageable, they are worth it!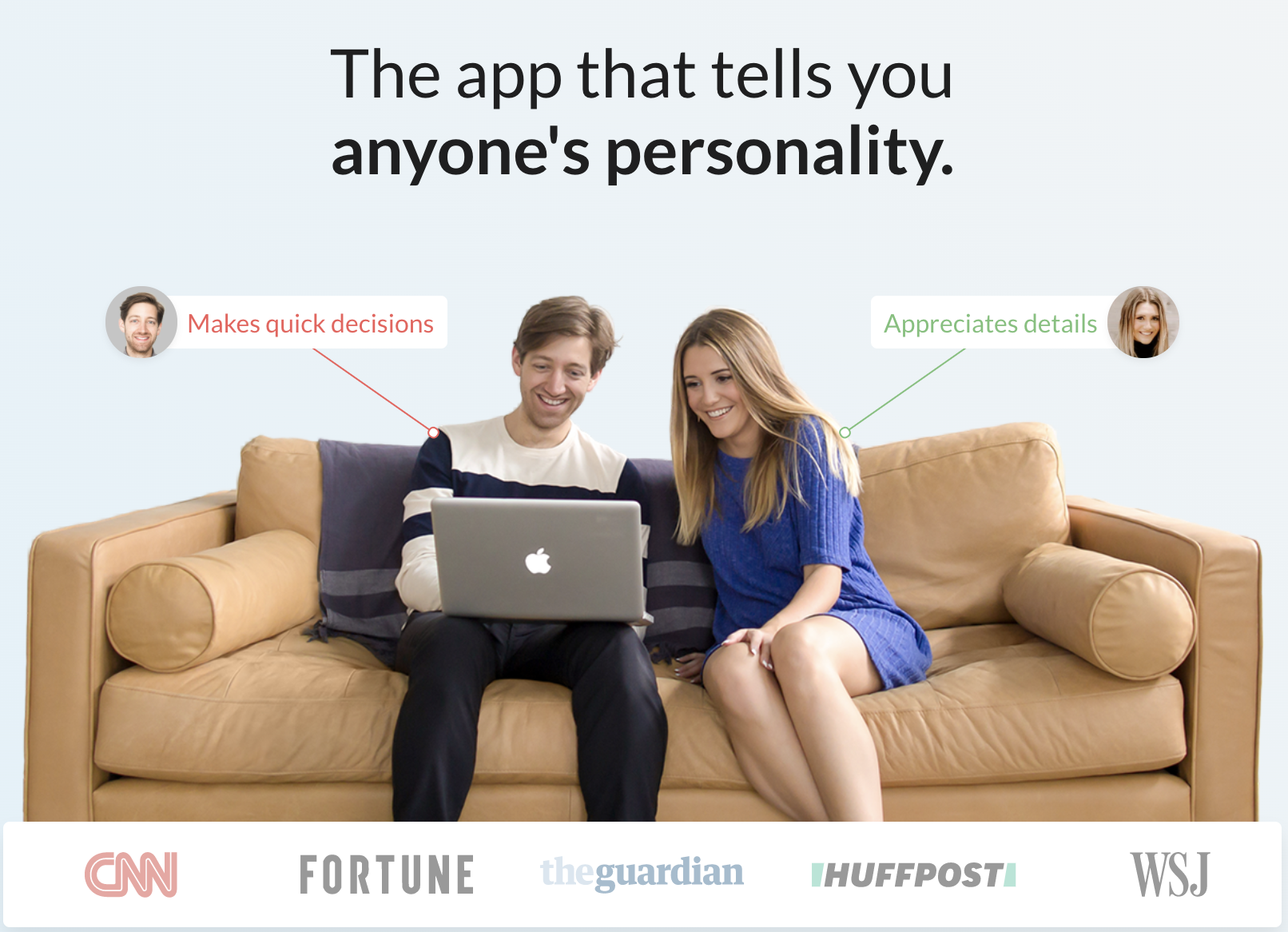 Pick #1: Crystal
Crystal is a service that provides insights on the personality type of the individual you are speaking with.
If you can figure out who your potential client really is and how to best reach them, you'll increase your chances of building a positive relationship.
Crystal accomplishes this magic by aggregating data from several different personality and career aptitude exam results. The platform creates personas from both specifically uploaded and generalized persona information based on occupation or industry.
As a user, you'll receive specific insights into your prospective leads. The more information you can add about a person, the more accurate the results are.
You get some great insights into how to approach an individual with these profiles. Learn how best to communicate with people, including advice on specific ways to say things and what topics or approaches to avoid.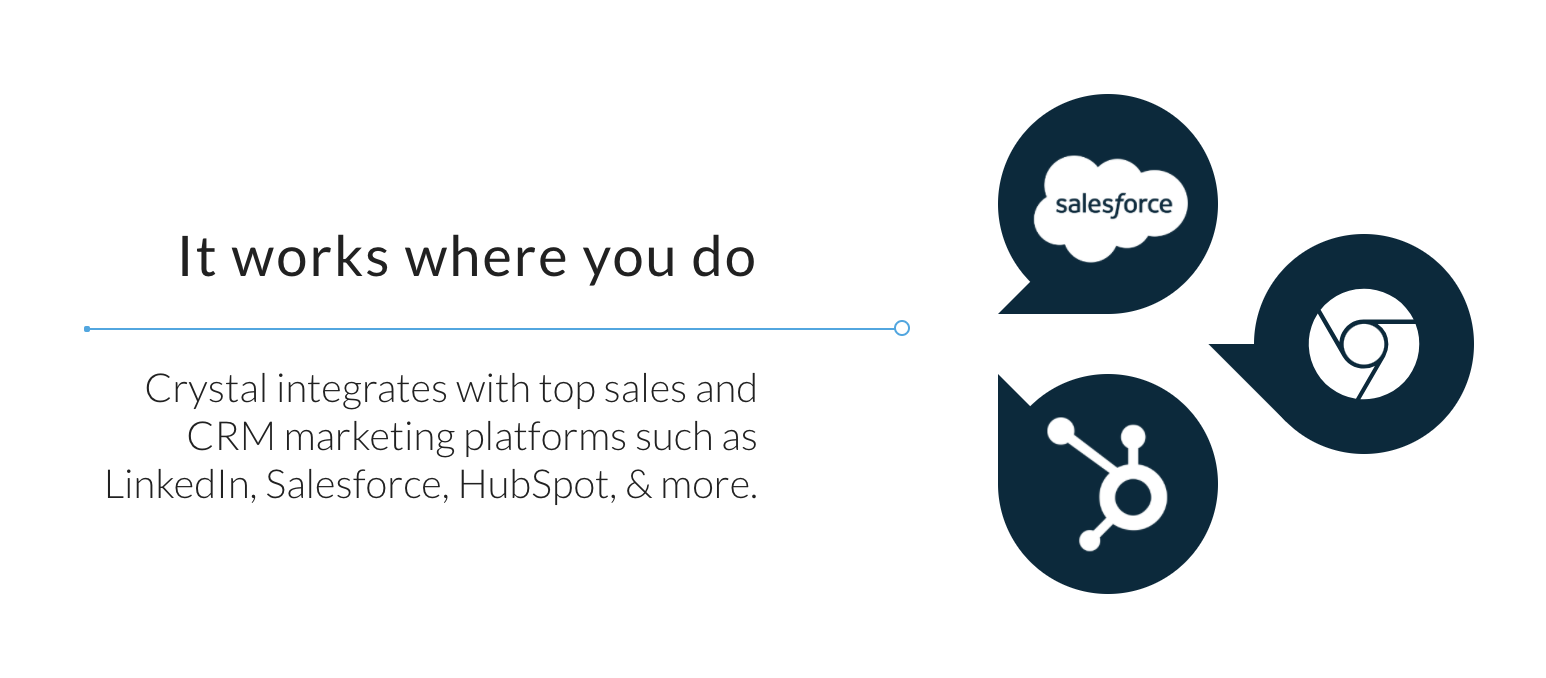 Kristal also integrates with top sales and CRM platforms, like salesforce and HubSpot. You can get the information you need right inside the software you're already using.
Crystal's free tier allows you to create a free account and view your friends and coworkers for free. You can upgrade to a paid subscription to expand your allowed contacts.
There's no risk to try this out, so give it a shot!
visit crystalknows.com
Pick #2: LastPass
LastPass, to put it simply, remembers all your passwords across all devices. It has a free, premium, and family subscription option. But the free gives you quite a bit of functionality.
Why is a password manager going to improve your sales performance?
A lot of work done by sales pros is in the moment. 10 seconds on the clock. The pressure is on. You're meeting with clients via a webinar or in person, and your job is to make a good impression and promote the benefits of a product or service.
If you're logging in to different sites to show off features or access that important slide deck and I can't remember a password, that takes up the client's precious time.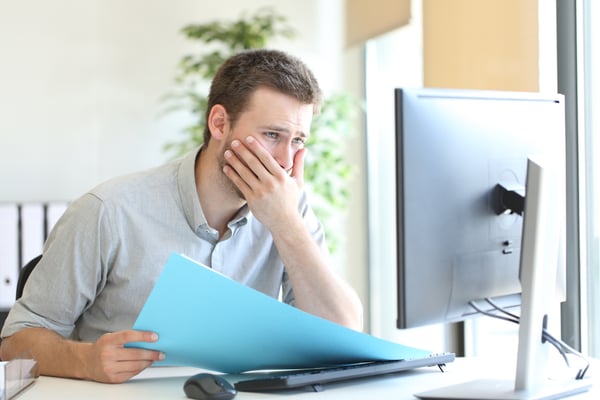 More importantly, it makes you look less professional. Always put your best foot forward and make sure you can access what you need to access at that particular moment.
Some unique features the FREE version of LastPass has to offer includes:
Your entire database is available on any device. Saved a password from your desktop? It will be available on your phone, laptop, or any other device you need to access an account from. Should your password change, updates are pushed to all devices.
You'll have help creating super-strong passwords. Not "123456." Their built-in generator will spit out almost uncrackable passwords, keeping your account safe and sound. You'll never have to worry about remembering long, complicated passwords again.
Easily share passwords with coworkers without giving up the "master" key. Say a colleague needs to get into one of your accounts to access a report. LastPass will generate a one-time 1:1 password for you to send. That covers you for the current situation, and guarantees further access won't be allowed later.




You get all these features for free. Upgrade to their pro subscription, you'll be able to send temporary passwords to groups and save 1 GB of data to your account. That upgrade costs just (currently) three dollars a month.
visit Lastpass.com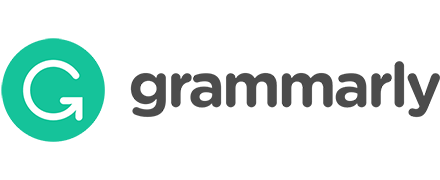 Pick #3: Grammarly
People underestimate the power of well-written communications.
As content producers, the team at Rizen turns out mountains of blog posts. We also send a lot of emails. It's important to make sure that we always put our best foot forward when communicating.
Grammarly make sure we don't make any mistakes helps refine our writing.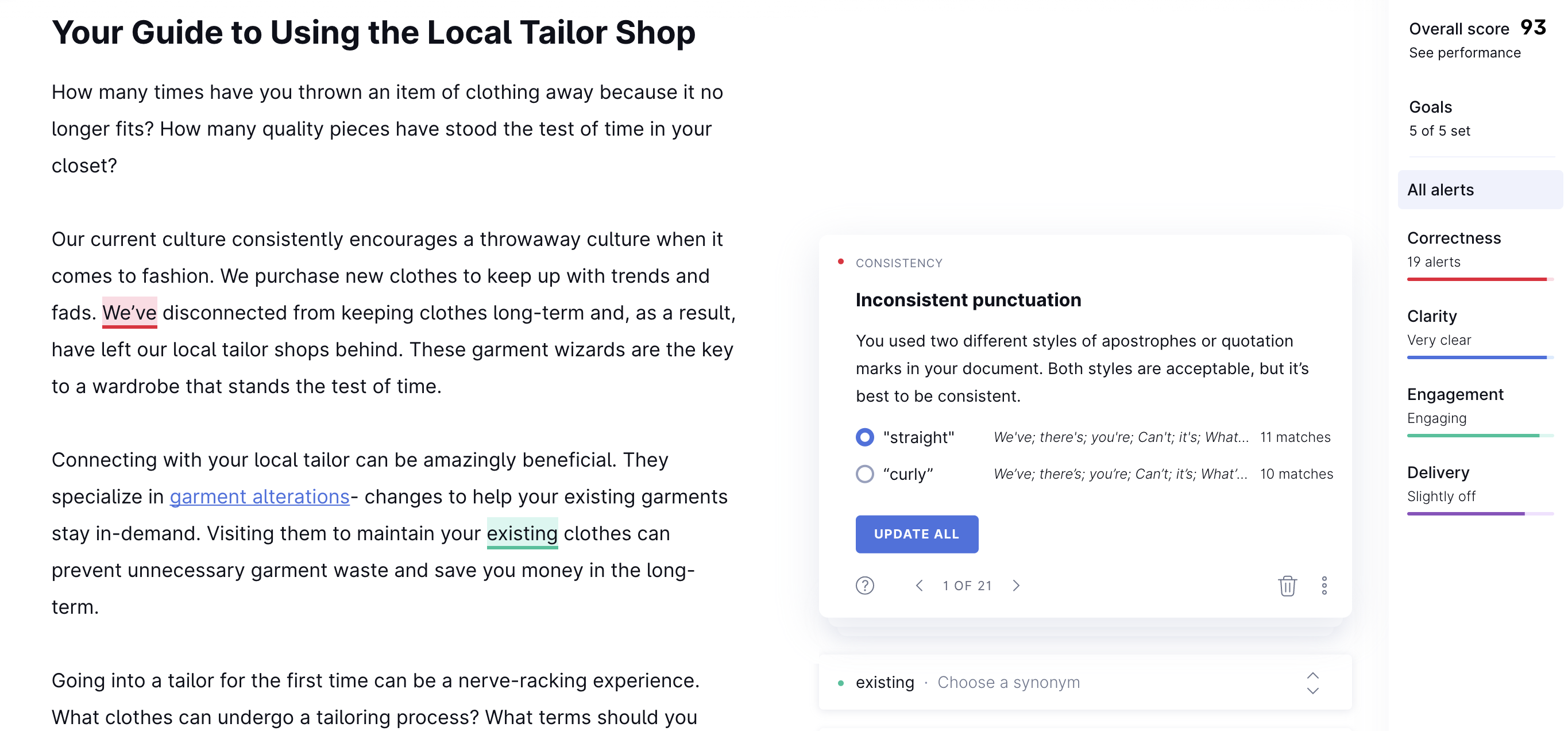 Sales professionals do a lot of conversational selling, and those emails, proposals, and sales pitches need to be flawless. A spelling mistake on a slide deck, or a run-on-sentence in a follow-up email can add that little touch of unprofessionalism that may cause the individual to go elsewhere.
Like all these other extensions, Grammarly offers has a solid free option that integrates right into your email client or word processor. You'll receive helpful notifications as you write to catch grammar and other smaller issues.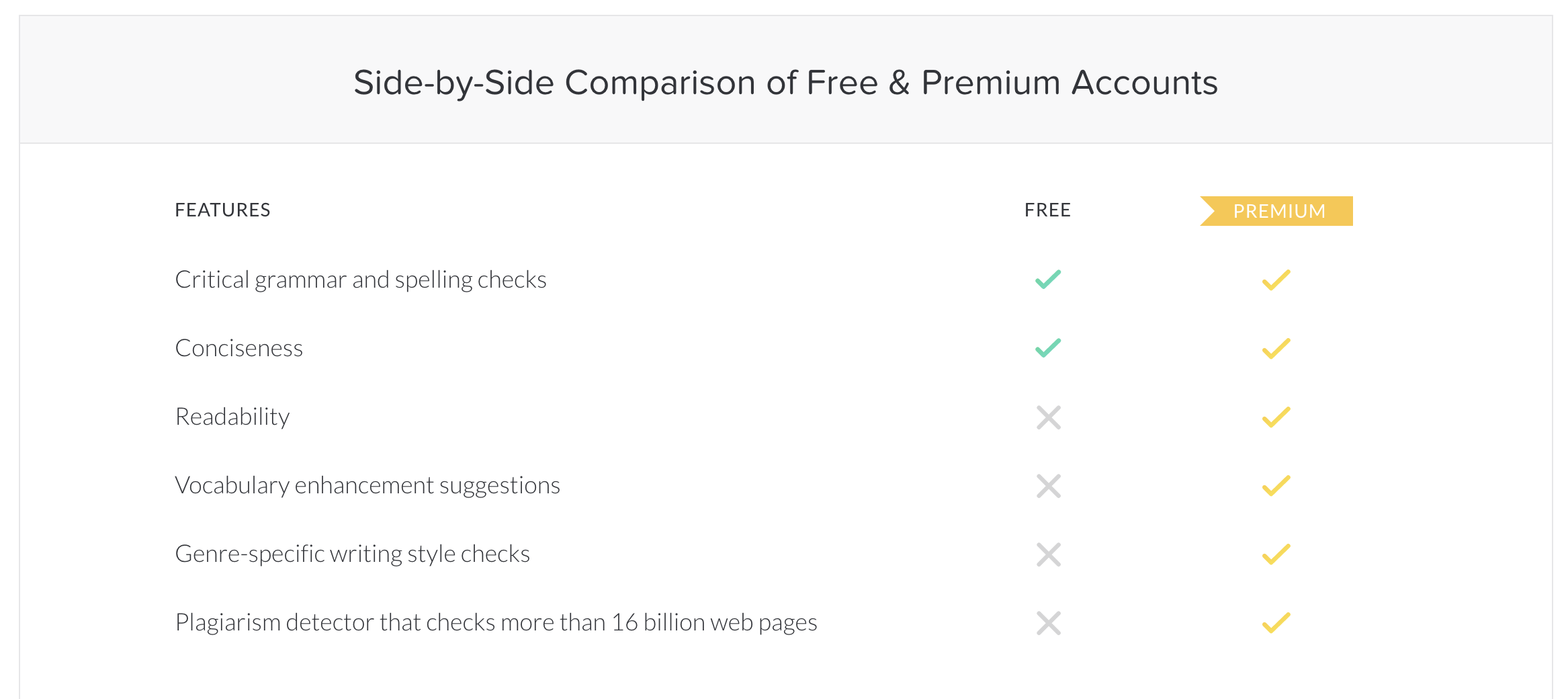 The premium option expands on those features and will even provide suggestions on how to improve your tone or select more eloquent words to use.
Instead of saying "this is a good product" Grammarly will suggest something more professional like "this product is vital to your organization's success."
visit Grammarly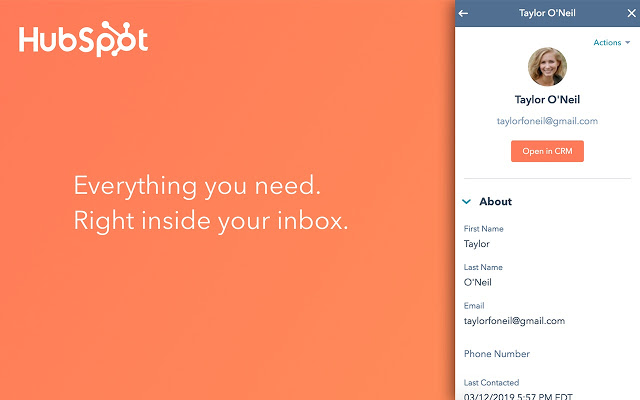 Pick #4: Hubspot Sales Extension
We love HubSpot here at Rizen. It's an essential tool that we rely on.
If you haven't taken a chance to check out HubSpot to help unify all your marketing and sales efforts, we strongly recommend them. It will take your entire business to another level.
Hubpot's sales extension provides some handy tools and integrations right in the browser to speed up your workflow.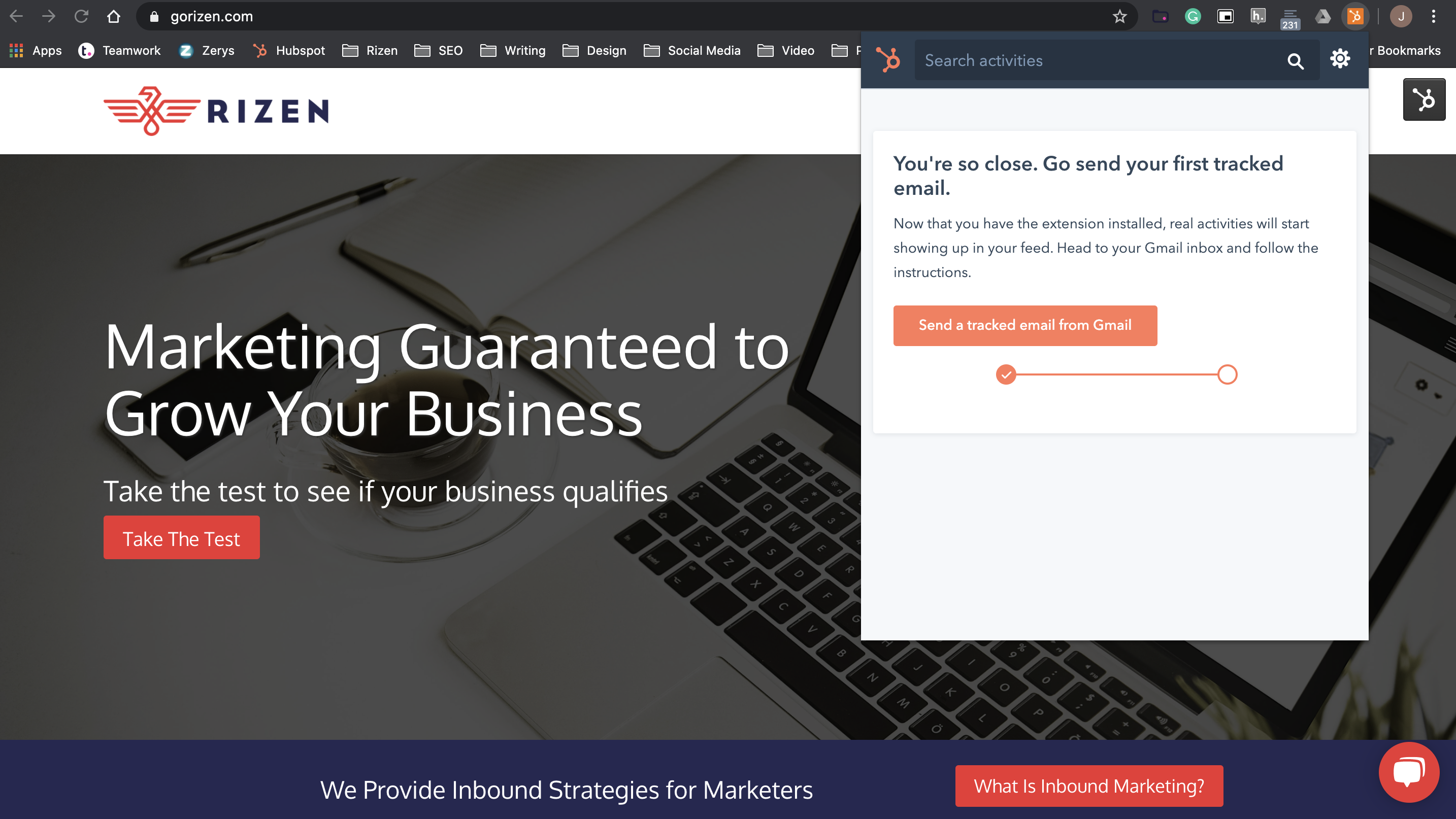 Installing the Hubspot Sales extension:
Inserts CRM tools right into your Gmail allowing you to see vital information on your contacts right in your email client.
Allows you to track emails you've sent and schedule meetings with ease.
Save tons of time when emailing or setting up meetings with clients. HubSpot helps speed things up when emailing and scheduling meetings with clients. If you're an existing user, download this right now.
If you're considering Hubspot for the first time, check out our complete guide to this awesome platform.

Pick #5: Datanyze
Prospecting is a major part of any sales pro's workflow. If you're just making phone calls to random businesses, you're not making the best use of your time.
Datanyze helps you find companies worth pursuing by providing information about companies. Some examples include revenue, number of employees, and other important insights. You have access to THOUSANDS of companies and their info.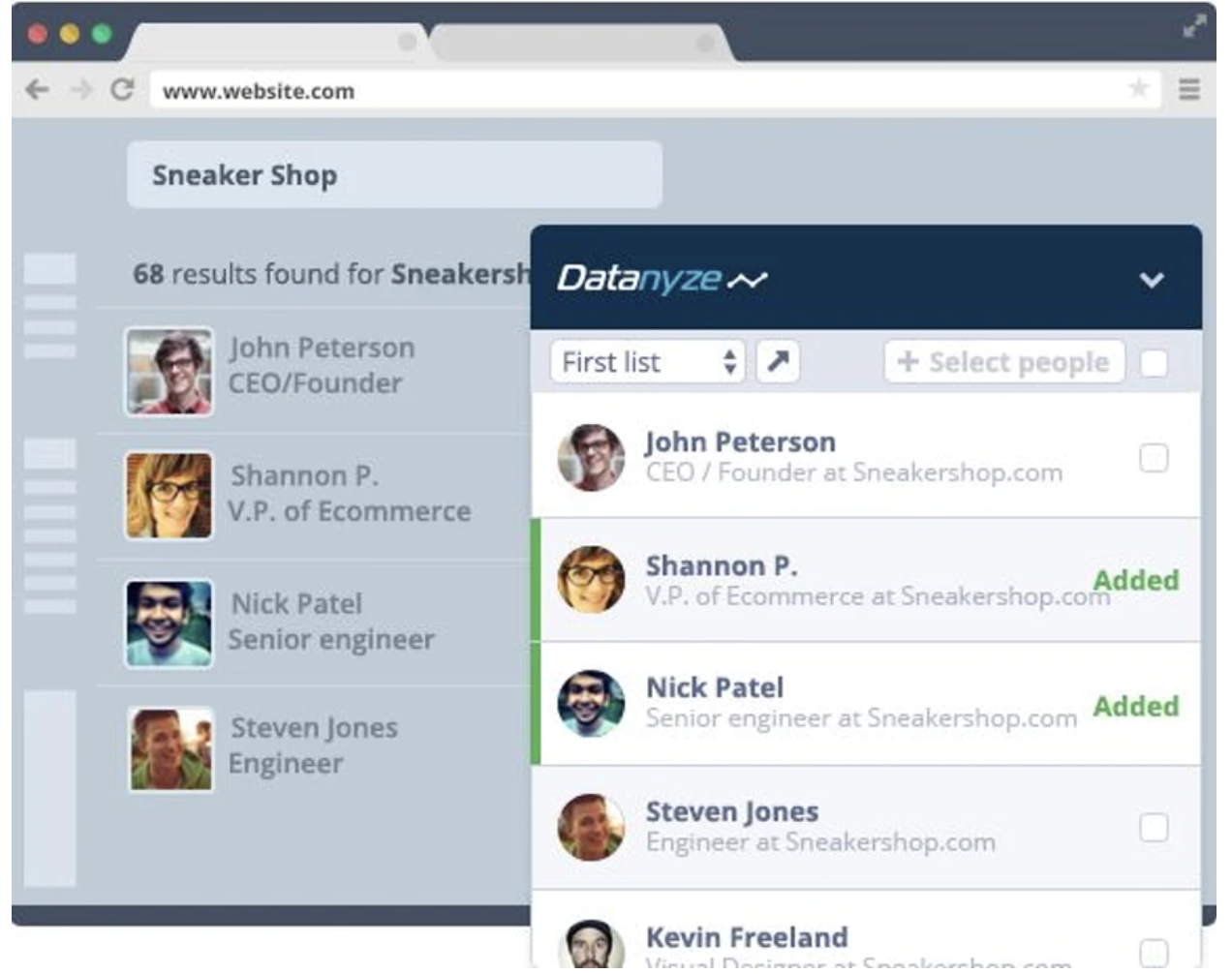 One of the best features about Datanyze is you'll have visibility of the leadership team at any company. You'll know who you need to reach out to when contacting brands. Many company profiles contain these individual's phone numbers and emails as well.
A free account gives you access to all these features!
If you decide to upgrade, which we recommend, you get verified contact information for all c-level employees and integration with Salesforce.
Five browser extensions that can streamline your sales workflow. We use all of these, so we are recommending them from our own experience. Give them all a try - you have nothing to lose!
Stay Tuned for More Installments of Try This Now
Thanks for joining us for another installment of Try this now!
Remember, if you're looking to partner with an experienced, friendly, and results-driven marketing firm, check out Rizen by visiting us at www.gorizen.com.