There is nothing more frustrating than having a website that is not getting any traffic and leads. Every website is different and the reasons you're not getting traffic can be completely different from another site. The first thing we need to distinguish are the two ways to drive traffic to your site, Organic and Paid. The next step is to create a realistic and executable action plan to increase web traffic.
Organic ways to drive traffic to your site:
Awesome Content Creation
There are various types of content that include but are not limited to: ebooks, blog posts, infographics, case studies, whitepapers, comparison charts, presentations, buying guides, explainer videos and more. It's important to create content that is useful and helpful. Content that does not help or add any value to a visitor is a waste of time and will not yield any leads. Just by implementing the content on your website alone creates signals the search engines use to increase traffic to your site.
Content Promotion & Distribution
Once you create this great content, you'll need to promote it. You can promote a video on YouTube and also share it on your social media accounts. You can write a blog post on your website and email it to all your customers in addition to sharing it on your social media accounts. Promoting content can also mean reaching out to a newspaper or blog and letting them know about your useful blog post so they can, in turn, share it or cite it. How you promote your content will depend on your industry and business, as there is no one-size-fits-all strategy for promotion.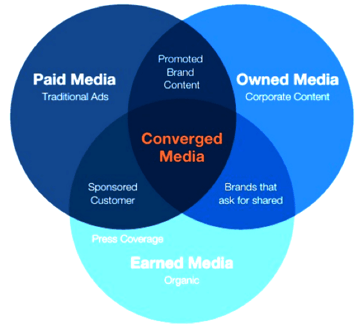 Search Engine Optimization
Search Engine Optimization (SEO) is the process of improving a website so that more visitors can find your business online. SEO involves the use of content but also works with different website tags and the use of keywords and variants of your industry phrases. SEO includes activities like link building and content creation, and is a part of a bigger-picture strategy, just like a transmission is an important component of a car for it to run.
Link Building / Exchange With GREAT Sites
In link building, a website includes a link in their content to another website as reference. For example, if my new flying car, the Avila-nator, was selected as the car of the year by JD Power and Associates and Motor Trend, those prestigious websites would have a link to my company website for people to learn more. Links are one of the most important metrics that search engines like Google and Bing look at, but you won't get a link without good, relevant content that others want to reference.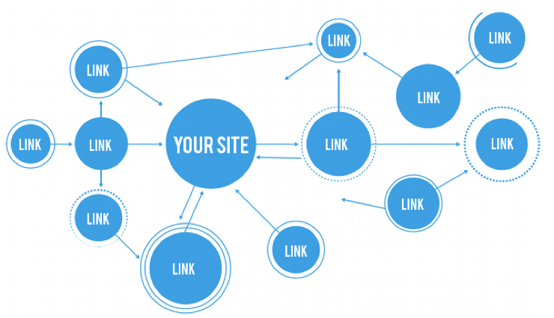 Blogging
Blogging is content that is written for your company website or another website to answer a question, help educate, or just provide your opinion on a subject matter. You can have a blog post that has not only text, but videos and infographics to discuss your subject matter. You may choose to write a blog post about the importance of marketing on a widely circulated publishing, like say the New York Times, to build your brand and personal reputation, and to reach a larger target audience. Don't limit yourself to just blogging on your website, find the places where your target audience lives and give them the content they are looking for there.
Social Media Activity
Humans are social beings. We are spending more and more time socializing digitally and we need to reach and engage our target audiences depending on the platforms they use. If I sell makeup, I'd probably want to be social with videos on Youtube, post pictures on Pinterest and Instagram, and show pictures of my makeup kits along with the pictures I used on Facebook. Chances are you're not going to sell makeup on LinkedIn. The social mediums you use will vary depending on your industry, business, and goals.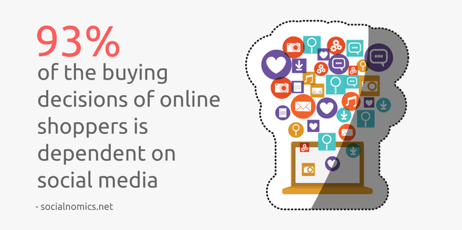 Webinar Marketing
Do you sell a complicated product? Do you have a sales pitch for your product or service? Invite them to a webinar where you go through your presentation and use it to educate and generate quality leads.
Drip Drip Drip Email Automation
Do you have a list of people who download information on your website or perhaps a list of people who never became customers? Create unique and separate lists and send them specific offers and informational content up to get them engaged up until they are ready to purchase. 30% of your leads are not ready to buy immediately. Don't just limit your drip emails to your prospects, email your customers too with different information.
Local SEO (Google Maps, Yelp, Homeadvisor, Angie's List, etc.)
Find out where your customers research your company and competitors and maximize that source. Fill out your Yelp profiles and encourage your customers to leave reviews on these websites to help drive local business. Respond to negative reviews in a professional manner and take the feedback and improve your business processes. Be humble and respectful and remember, you can't make everyone happy.

Paid ways to drive traffic to your site:
Facebook Ads
According to Facebook's latest stats, people spend over 50 minutes a day on Facebook. Facebook has different types of paid marketing campaigns that you can run to increase likes, get people to sign up to an event, and give people a coupon or trial for an offer and more. Like any marketing campaign, your goals and business will determine what kind of campaign you run.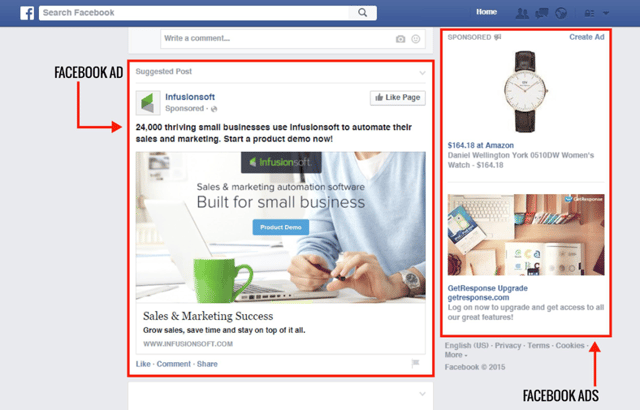 LinkedIn Ads
LinkedIn is another widely used social medium that can be used to increase traffic, leads, and sales. Although it is a social platform, how you use it would be different from Facebook and other social platforms. Let's say you wanted to target only attorneys for your specialized software, you can easily narrow down your target demographic and create offers for that specific demographic. If you have a coupon for an Air Conditioning inspection, you probably wouldn't target people on LinkedIn. But if you wanted to target Air Conditioning companies to showcase your specialized AC repair equipment, that would work.
Google Adwords / Google Adwords Express
Google Adwords and Google Adwords Express is Google's #1 money making product. As not everyone can easily rank at the top of the natural positions on the first page, Adwords was created to give people the opportunity to show up in the top positions. The restriction here is there are only 3 positions at the top and depending on the phrase you're trying to get traffic for. Adwords can get very expensive so you need to carefully monitor Return on Investment. You also need to have quality landing pages, calls-to-action, a fast loading website, call tracking, and a sales system in place to quickly and professionally handle leads because if you don't, you can miss out on sale opportunities and lose money.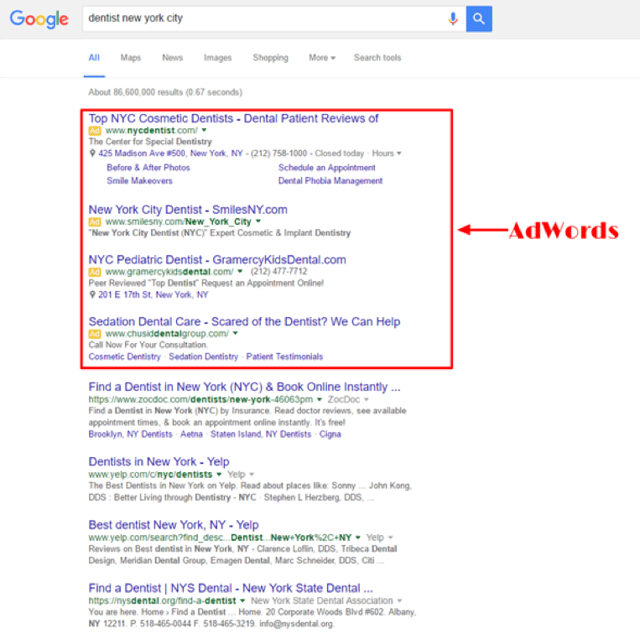 Bing Ad Center
This is similar to Google AdWords but with a much smaller reach. Bing Ads shows up on the Yahoo and AOL network. Because many people have their default browsers set to Bing or Yahoo, you will get traffic and leads but it tends to be an older demographic who don't know how to switch back to Google as the default browser. Bing recently introduced a sync with the Google Adwords platform that automatically applies changes made in Adwords to Bing. It's a great integration that minimizes the work you do.
All of the above are great ways to generate more quality traffic and leads to your website. Which strategy and medium you use will depend on your business goals, time, and budget. The most important next step is to take action. Contact us for a free assessment so you can get started immediately.