Solid landing pages are the lifeblood of your marketing campaigns. Without them, your prospects won't know how to take the next step with your business. So, what can you do? Learn from the best of the best.
---
Listen to this Content:
---
Simply pushing traffic to your homepage from paid search, search engine optimization, or a lead magnet doesn't work anymore.
You need effective landing pages to start ramping up your conversions.
The problem is landing pages can take days or weeks to build… especially when you want to craft multiple landing pages for different campaigns or specific keywords.
This can take a ton of time and effort to coordinate perfectly. This can be painful and confusing if you're on your own.
There are a variety of tools and resources available today to nudge you in the right direction with the best tips on building successful landing pages.
Instead of spending weeks coming up with a (hopefully) successful landing page, you can simplify the process by leaning on landing page tools.
In this quick guide, you'll learn how you can use 3 landing page design tools to speed up the creation process and optimize your results using the best practices to date.

Why Your Landing Pages Need More Love
Your landing page is oftentimes the first page of your website that your audience sees. In some cases, it's the only page they'll see. This means you may only have one opportunity with a portion of your prospects to make a good first impression. If done right, you will convert a high portion into leads.
Landing pages are designed specifically to convert your site traffic into new email subscribers, repeat customers, and raving fans. Since the main purpose behind landing pages is to maximize conversions, improving their overall effectiveness can lead to exponential improvements in your lead generation system.
Ordinary landing pages won't cut it anymore.
Nowadays, you'll have to ensure you're always thinking about smartphone users. In fact, 86% of landing pages are mobile-friendly (Nifty Marketing). If yours isn't, you'll be giving your competition an edge up on the overall user experience.
Plus, your copy matters. Statistics show that landing pages with a personalized call-to-action (CTA) perform 202% better than average landing pages (Hubspot).
Here are 3 tools you can use when crafting your landing pages to ensure you're converting new prospects.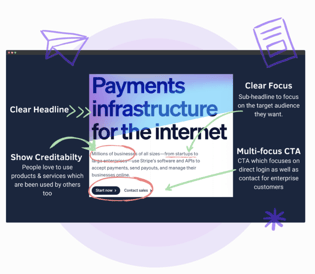 People often say you should embrace failure since it helps you learn. While you could try that route, why not learn from the failures and successes of others so you can skip the long and painful learning process?
If you're wanting to hop into the mind of a landing page expert and see how they break down some of the best landing pages online, you'll want to check out Landing Letter.

This is one of the best and simplest landing page resources available. With it, you'll learn how to build landing pages that convert through the use of what the owner calls "descriptive teardowns".
Simply put, he shows you some of the best landing pages from top companies and shows you what they do right and what they do wrong so you can apply those tactics to your own business.
By signing up to Landing Letter's email list, you'll receive one teardown per week from some of the top companies, like MailChimp, Stripe, or Postmark.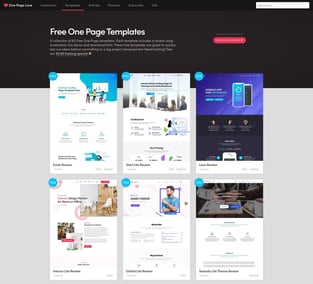 If you're an avid copywriter, you'll know all about swipe files.
A swipe file is a compilation of excellent examples of copywriting, oftentimes broken down into categories, like "Headlines", "Body Copy", "Calls-to-action", or broken down by campaign or business type.
One Page Love includes a collection of over 1200 landing page designs you can reference when you need some inspiration.
If you're ever having trouble coming up with direction when crafting a new landing page, then you'll want to scan their landing page list for ideas.
Each landing page includes a review, screenshots of the website design, and includes noteworthy features.
Plus… if you're wanting to start from scratch but aren't the greatest designer or have a ton of coding experience, they also offer a variety of free landing page templates so you can have a straightforward framework to start with.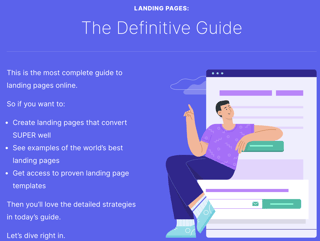 If you're just starting out with landing page creation and you're thinking…

Where do I start?...

Then you'll want to dive into Backlinko's all-inclusive landing page guide.

As touted by Backlinko, it's "the most complete guide to landing pages online."

Not only will you gain access to awesome examples of the world's best landing pages, but you'll also be able to use their proven landing page templates. Plus, you'll learn a lot of the why behind an effective landing page that you can take forward with all your future landing page development.

The guide is broken down into 5 different chapters:

Landing Pages 101
Landing Page Templates
Amazing Landing Page Examples
How to A/B Test Landing Pages
Advanced Landing Page Conversion Strategies
While the first two tools are great for gaining inspiration from successful landing pages, this is the best starting place if you're new, or simply wanting some high-level landing page wisdom that you can refer back to when coming up with new marketing campaigns.
The Benefits of Better Landing Pages
Your landing pages are your brand's first chance to convert lookers who are interested in your products or services.

A good landing page can result in much higher conversions in your marketing campaigns, among many other benefits.

Here are five benefits to optimizing your landing pages:


1) Increase Conversions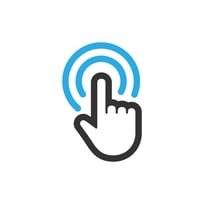 The number one benefit to improving your landing pages is increased conversions. Let's say your landing page converts site visitors into email subscribers 2% of the time and you get 1,000 site visitors per week. That's 20 new subscribers to your email list per week.
Let's say by implementing some new design, building a strong call-to-action, and using clear content, you increase your conversion rate from 2% to 5%. You'll go from 20 subscribers per week to 50 (or 80 per month to 200 per month).

2) Reach Your Business Goals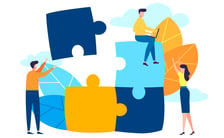 When your website is live, you have a launching point to reach your business goals.
However, in order to turn traffic into leads, you'll need effective landing pages.
Your landing pages are a primary top-of-funnel opportunity you can use to elevate your leads, subscribers, customers, and revenue.
3) Increase Brand Awareness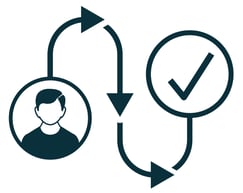 A well-crafted landing page can improve your brand awareness in your niche.
One tip to do this is to ensure your landing pages use the same style, fonts, layout, and messaging as your other web pages. This will make the experience congruent with your audience.
4) Generate User Data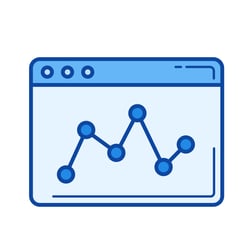 Data is the most valuable currency to marketers. You can use landing pages to generate a wealth of useful data to optimize your marketing campaigns.
When your landing pages are linked to a specific action or source, you'll see what's working and what's not to improve the user experience.

Conclusion
When it comes to crafting effective marketing campaigns, landing pages make a big difference.


They're the main way you can drive a ton of targeted conversions. Without landing pages, your visitors are essentially left to fend for themselves on your website.

While many people simply throw up a landing page without much thought, that won't cut it in today's digital age. You need to ensure you're crafting optimized landing pages using the latest marketing strategies through effective design, copy, and marketing tactics.

Looking for more help?

If you're wanting to elevate your brand to the next level with increased leads and boosted sales, then check out Rizen's Rev Grow program.

In it, we'll turn your sales and marketing teams into a lean mean revenue machine. The Rev Growth system is straightforward, scalable, automated, and proven, based on the experiences of small businesses like yours.

For a limited time… As a part of our BETA launch, we're offering a la carte implementation for a select few per month. Reach out today!