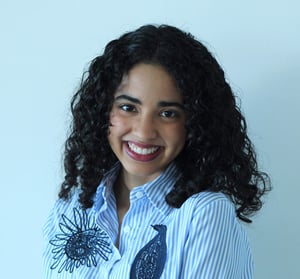 Rizen's team is growing! As always, we're committed to adding top talent to better serve our clients. Today we're proud to announce the hiring of Andrea Hernández as social media coordinator.
Andrea will be helping in the planning and execution of Rizen's social media strategy. She will also work with our clients to identify, attract, and nurture happy customers through meaningful user engagement.
Andrea began her career in marketing at the age of 16, landing a job as a community manager while still in high school. She continued to grow her skills by following prominent industry sites and influencers in marketing.
By age 18, she was overseeing marketing efforts for a local wholesale pipe fitting company. It was during this time she learned the importance of creating one-on-one lasting relationships with customers. Andrea is currently finishing her degree in Marketing from Universidad Iberoamericana in Santo Domingo.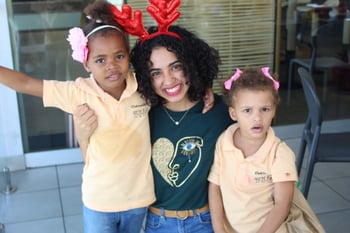 In her spare time, Andrea enjoys engaging in community service efforts. She helped children learn to read and write at her local elementary school and organized opportunities for children to engage in the arts at a regional orphanage.
In addition Andrea takes part in local reliefs efforts as they arise, including distributing food and water during a recent hurricane in the Dominican Republic.
In keeping with Rizen's desire for employees to maintain independent entrepreneurship, Andrea runs a writing and photography blog entitled "Child of the Sol." Her collection of short fictional stories and poems seeks to help others find inspiration. Her love of writing, photography, and technology all merge together in her current position with the company.
We're excited to have Andrea join our team and can't wait to witness the new levels of success she brings Rizen and our clients.