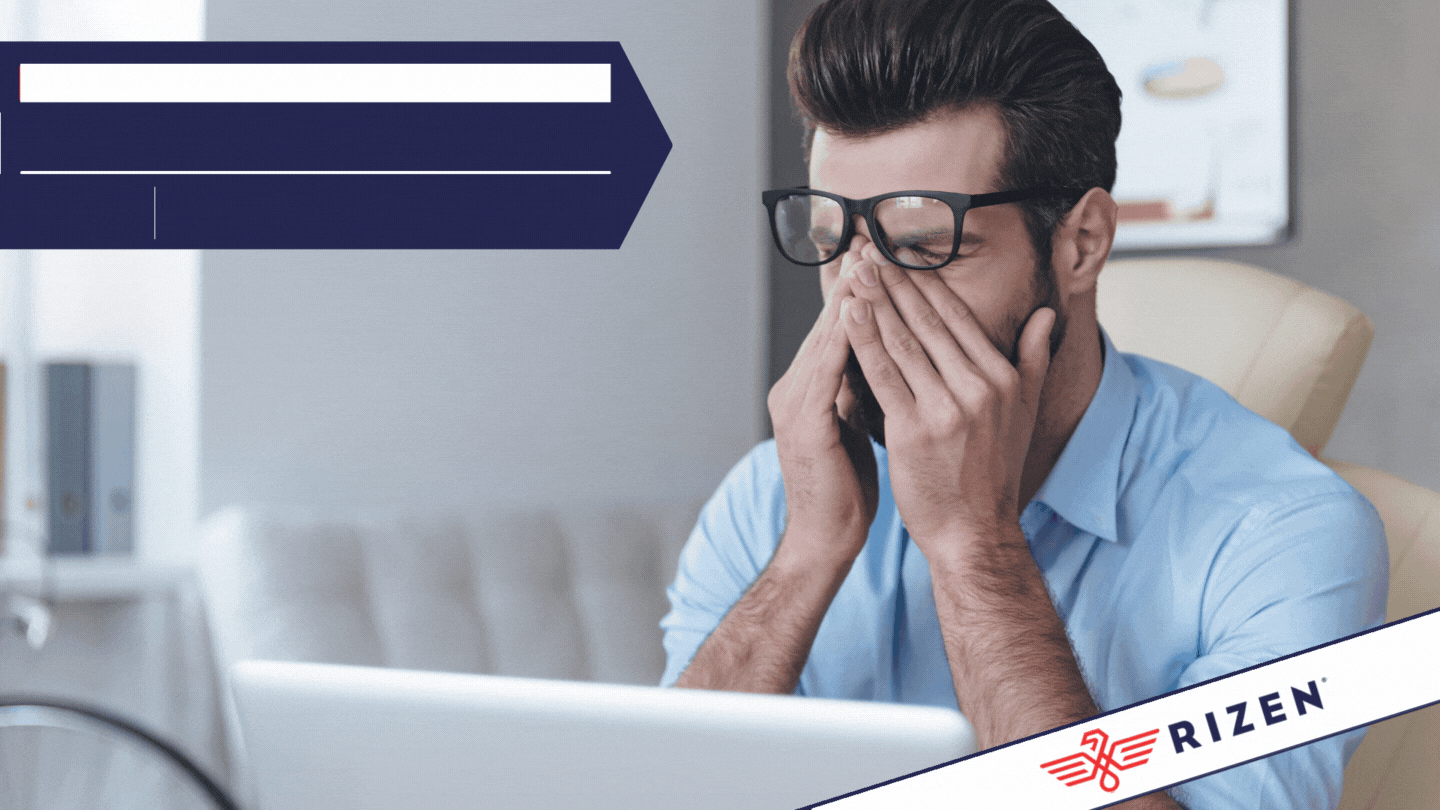 At the end of the day, pulling a creative, engaging headline together may just be too much for your drained brain. And yet, your headline is THE essential aspect of your creation!
To help in those times of creative famine, try these three tools for crafting an engaging, compelling content marketing headline.

1) Blog Title Generator by Impact Marketing
If you have the right keywords and descriptors for your content piece but just can't string the right sentence combination together, a fantastic brainstorming tool is Impact's Blog Title Generator.
What is Does Well
The tool is straightforward in nature. Click through pre-set headlines, complete with blank spaces where your keywords can go. An example of what you'll see would look like:
"_____ Things That Really Great _____ Do."
You'll have hundreds of these templates to scroll through, and the sheer breadth of headline options ensures you'll stumble across a variation to suit your needs.
Quirks to Avoid
Impact's volume of headline templates is worth the visit alone. The fact that it's free is also a reason to bookmark this tool. There are some time-sucking quirks to be aware of, though.
One area the site's developers just failed to think through is the notebook feature underneath each headline. As you scroll through options, you can type in potential words into the blank spaces and click the "heart" icon to save them to a scratchpad.
You won't, however, be able to copy<paste these saved headlines into another program once you're ready to move past the brainstorming stage. Why did the fine folks at Impact Marketing not include an export option? Who knows.
The simple solution is to fill in the blanks for options you think have potential and then copy/paste that text into an external document or note-taking software. That way, as you go, you'll compile a list you can move around as your needs dictate.

Headline Analyzer by Content Row
Now that you've crafted some content title options, you'll need to spend time refining these options. Luckily, digital tools can share valuable insights on how to accomplish this goal. Content Row's Headline Analyzer is the best free tool for this purpose.
What it Does Well
Type in a headline (maybe from the last tool?) and let the AI work its magic. A detailed report will follow, offering an initial score between 1-100. While the resulting numbered score won't mean much, the details provided will.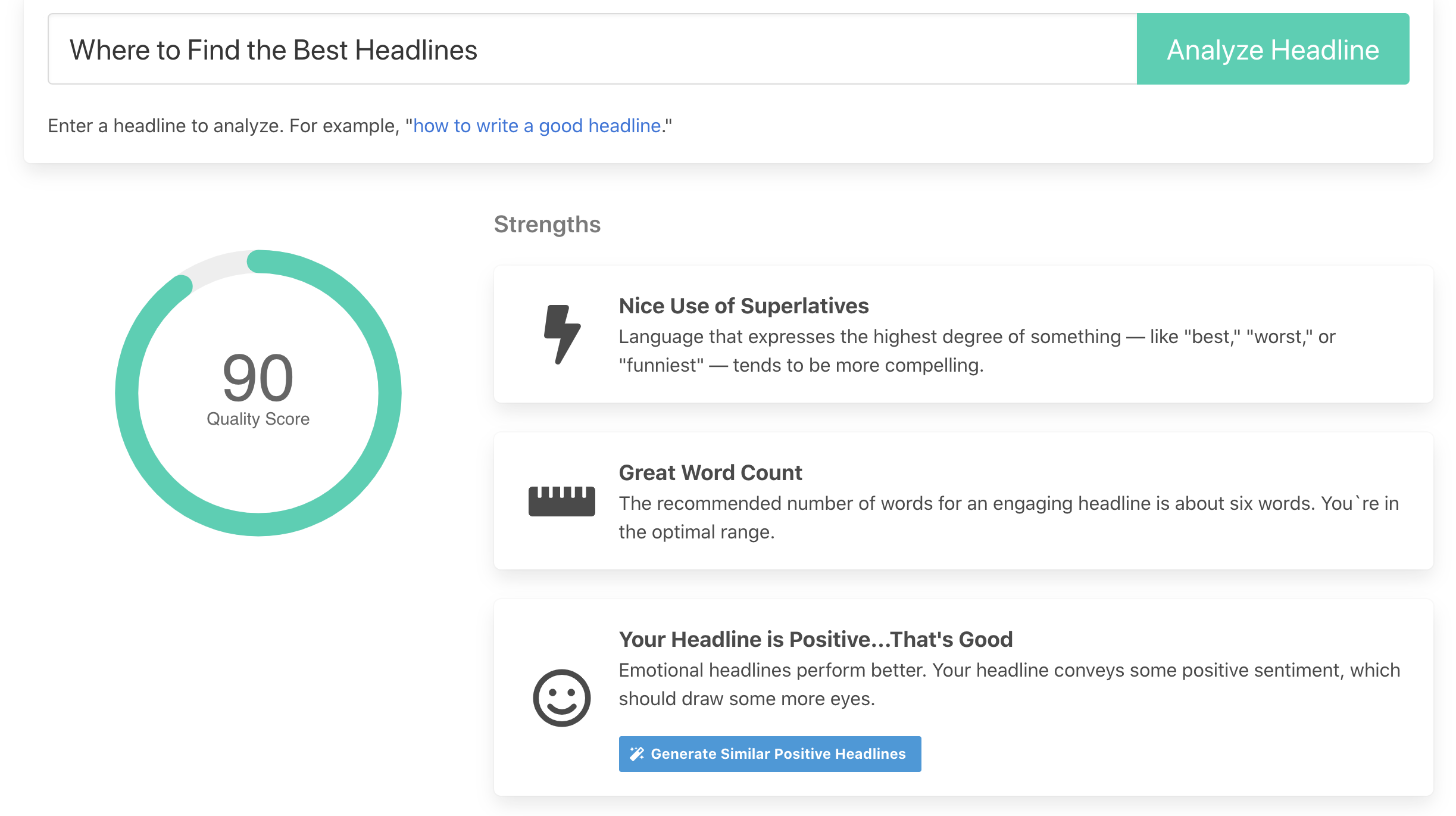 The Headline Analyzer breaks down your current headline strengths, such as "great word count," with an explanation of what you've done well. The tool also offers suggestions on improving, always with 1-2 sentence explanations providing specific guidance. Just some tips you'll generate include:
Trying more superlatives
Increasing emotional words
Using numbers in your headline
Quirks to Avoid
Keep in mind the Headline Analyzer is part of a paid suite of tools. You'll have five headlines per day you can enter. If you want more headline entries, along with other tools from Content Row, you can sign up for a pro subscription.

Headline Studio by CoSchedule
If you're looking for more of a full-featured assistant for crafting attention-getting titles, a tool that combines both wording AND SEO suggestions should be at the top of your list. CoSchedule's Headline Studio is the best we've come across thus far.
What it Does Well
CoSchedule did a fantastic job packing A LOT of information into a clean, easy-to-navigate interface. You'll have a clear view of how to improve your headlines and suggestions on how to do so.
Let's start by breaking down the feedback you'll receive after typing in a content title:
Word Balance
Word Count
Character Count
Headline Type
Reading Grade Level
Sentiment
Clarity
Skimmability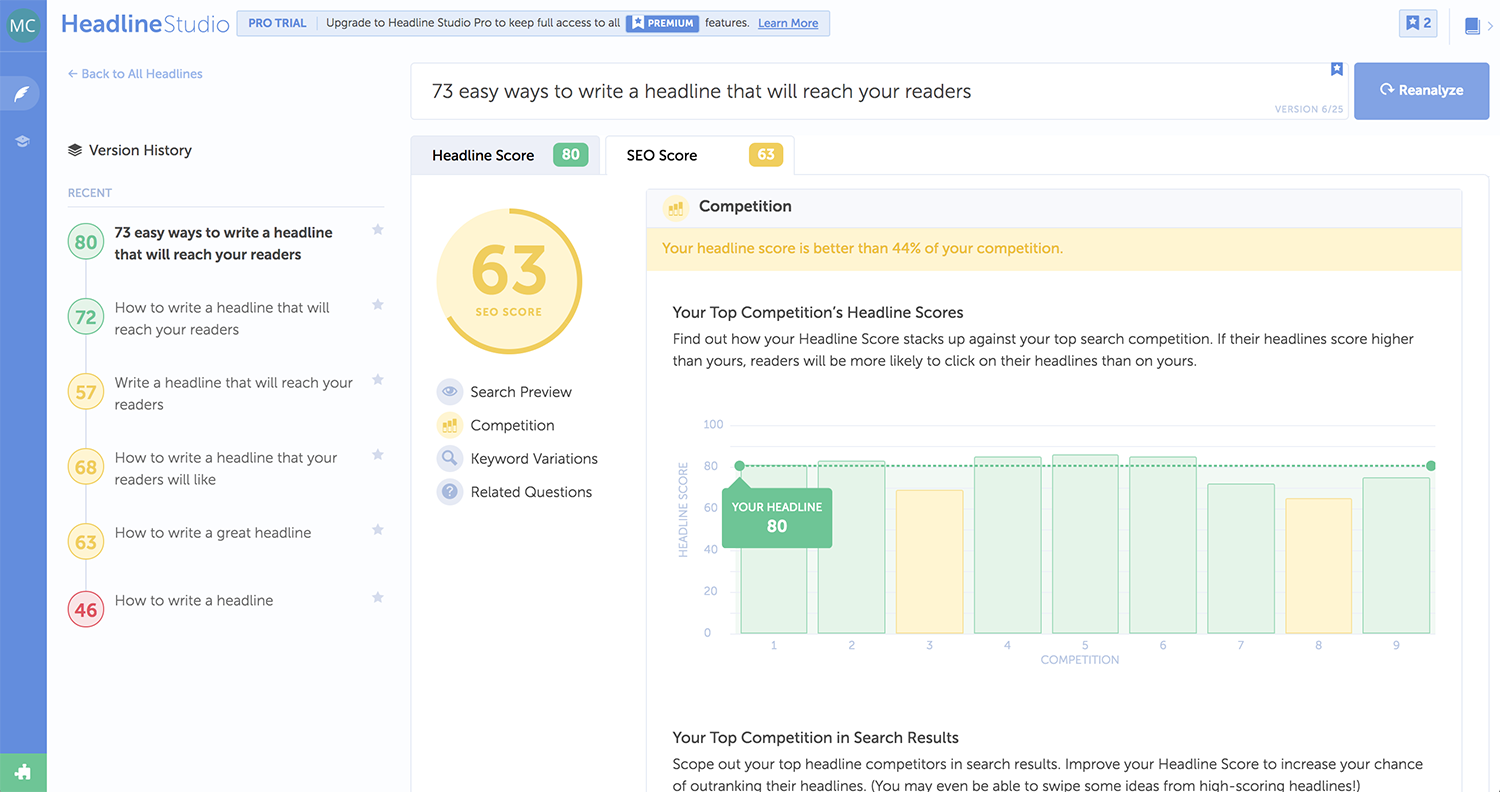 When it comes to SEO optimization feedback, CoSchedule offers deep feedback here too. After typing in your headline, you'll receive a visual of what your title will look like in search results.
Additionally, you can view top headline competitors to compare. Using this information, you can tweak and improve your own headline score to increase your chance of outranking their titles.
Our Favorite Feature: Word Balance
Print journalism has long known the value of an emotionally-charged headline. Telling a story of love, loss, heroes, and villains in one's title is a sure-fire way to grab an audience's attention. Your ability to inform while eliciting real human emotions is a skill requiring continual practice.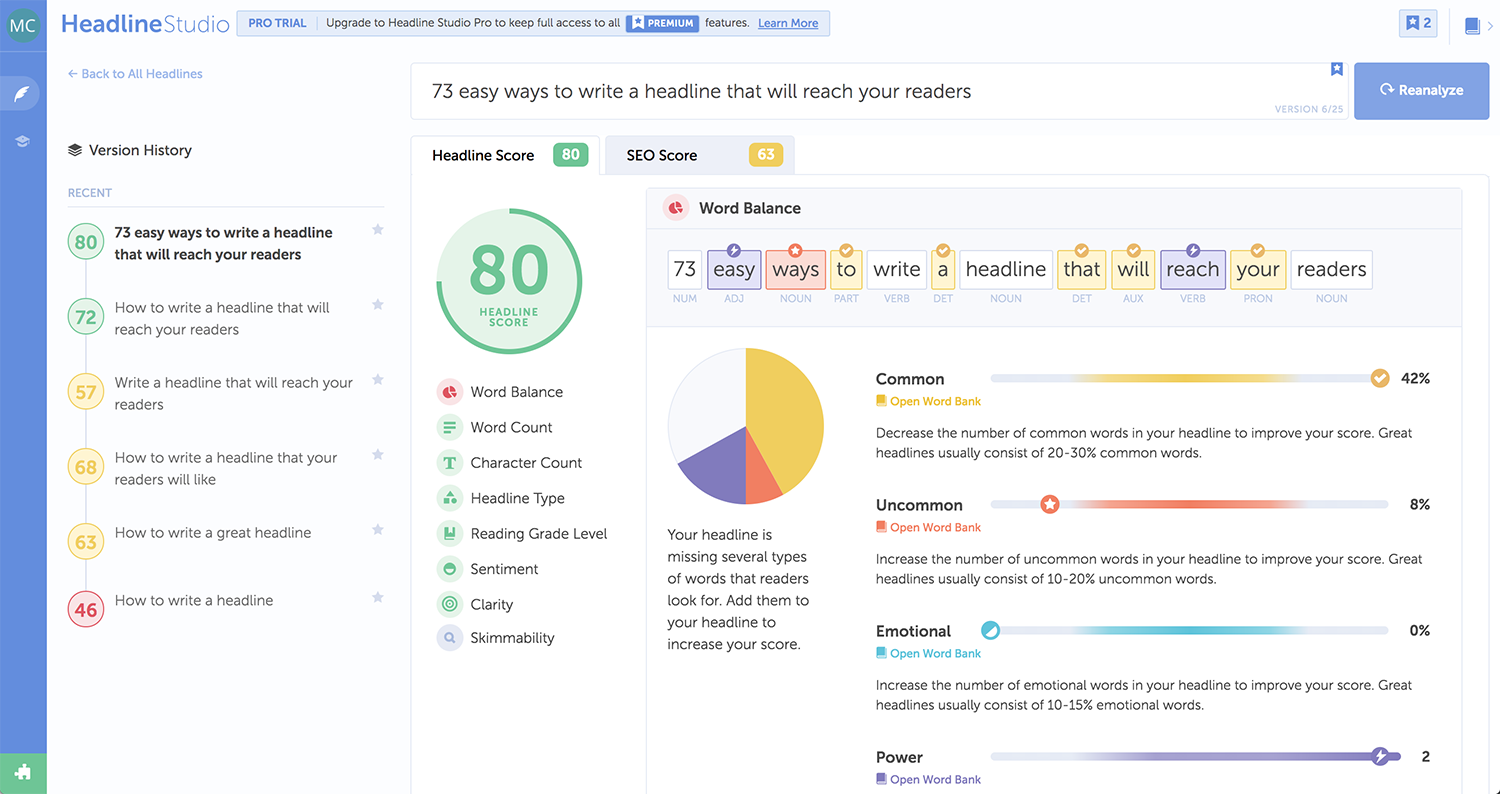 With CoSchedule's "Word Balance" feedback, you receive a full breakdown of your title's usage of common, uncommon, emotional, and power words. A simple scale shows where your headline is strong and where it lacks in these four categories.
As an example, let's say you lack power words. You'll see an overview of why power words are essential and what an optimal headline should include. You'll also have access to a word bank of the most common options to improve your title's overall rating.
These same word banks appear for the other categories as well!
Quirks to Avoid
While you'll have access to headline score and thesaurus features, the SEO score and word banks are premium features. You can sign up for a free premium trial to try the full feature set for yourself. If you're crafting headlines daily, we strongly recommend subscribing to this service!

Going Past the Headlines
These digital support tools will ensure your content puts its best foot forward, attracting audiences looking for value. While the headline is the most critical aspect of audience attraction, your entire content piece needs optimization!
Blog posts should be the backbone of your content efforts. They are still the most powerful medium for ranking high in search results and providing in-depth information for your target audiences.
Make sure every piece you publish is optimized for success by downloading our blog post optimization checklist today! You'll see an immediate improvement in both content traffic and audience feedback.
If you're a professional marketer with 26 hours of work in a 24 hour day, consider signing up for our Rev Grow system. We'll give you the support and resources to generate more traffic, boost leads, and increase your clients' revenue.
Sign up as a member of our beta program today and receive special pricing!