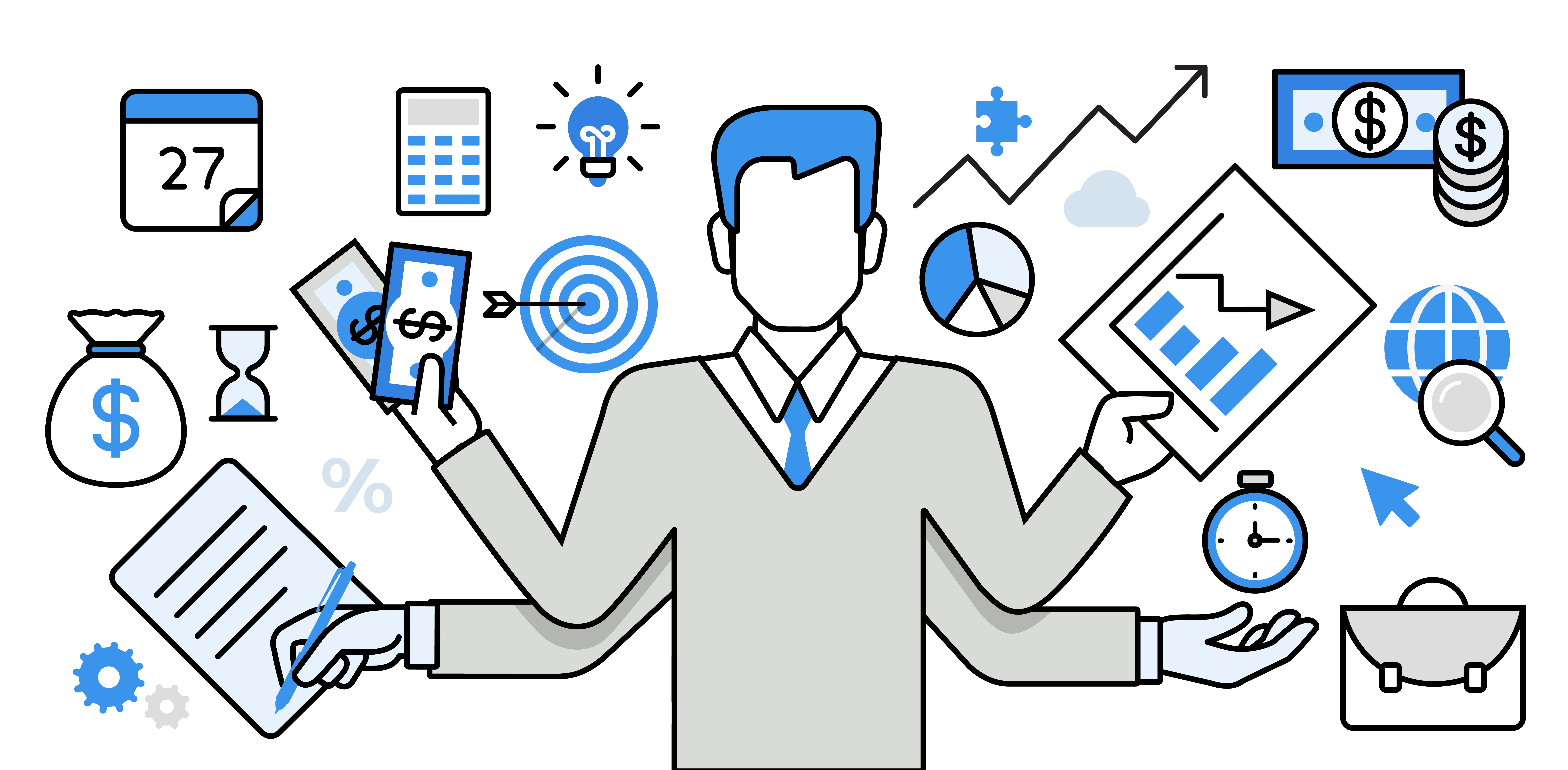 Managing your marketing single-handedly isn't easy. As your efforts grow, so does your workload. While you may try to improve your weaknesses, this often takes a ton of time that could be better spent elsewhere.
It doesn't help that marketing managers have to face a steadily expanding list of duties every year.
The problem is, there simply isn't enough time to master everything. Rather than trying to learn every new skill you lack, it's often best to focus on your strong points and delegate your weak spots.
The question is, are you investing your time and effort in the right tasks?
Eli Broad, founder of two fortune 500 companies, said, "The inability to delegate is one of the biggest problems I see with managers at all levels."
The smartest leaders focus on their strengths and delegate the rest. In this article, you'll learn the 7 most effective tips for delegating effectively as a marketing manager.

1. Let Go of Control
You've got to the position you're in because you're good at what you do. The thing is, even though you may be great at some tasks, it doesn't mean you have to accomplish them single-handedly.
One of the toughest things marketing managers have to do to succeed is to let go of control.
Your dedication to your job could actually be holding you back from asking for help. Most experts in their field fear their team won't be as competent as themselves which could lead to failure.
But, if you want to succeed as a marketing manager, you need to step back and focus on more important tasks. You should first determine which roles need to be delegated, then start with small tasks before moving up.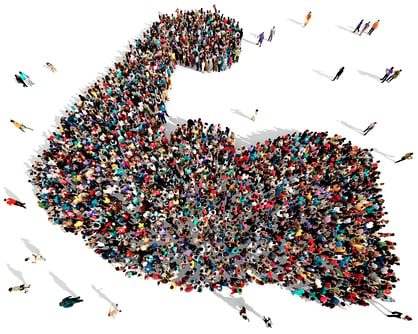 2. Fuel Your Strengths, Delegate Your Weaknesses
Take a bird's eye approach. Look at where you naturally excel and where you need help. In most cases, this looks like focusing on marketing strategy rather than individual marketing tactics.
You should explore which areas you've performed best in. For instance, maybe you have a knack for lead generation but can't figure out social media management.
Or, perhaps you're unbeatable speaking and presenting, but you're not the best writer. Leave the written content to someone else, and continue fueling your speaking ability.
You should hand over tasks to people who complement your skills. Delegate tasks to those who excel where you're weak.
When you understand your strengths and weaknesses, it's easier to build a team who can help you succeed.

3. Identify Your Top Performers
Your ability to see your top performers is crucial to effective delegation.
Some people will be better equipped to manage certain marketing areas than others. Find out who they are. Your best bet is to delegate in-house if possible.
When you hire, make sure you focus on those who are willing to take on more responsibilities. If you're hiring a content writer, but you don't have someone managing email marketing yet, ask if they have email marketing experience.
You won't know where you can delegate if you don't ask. This way, you could be saving yourself a ton of time and frustration. Maybe you didn't need a second hire in the first place. If someone can fill two complementary roles, you're in luck.

4. Outsource to Virtual Assistants & Freelancers
Not ready to take on a full-time employee yet?
If you're at the beginning stages of building a marketing team and aren't ready to hire someone full-time, consider outsourcing.
You can hire freelancers like content writers, SEO specialists, or graphic designers. One easy way to start is by hiring a virtual assistant. This is especially effective when you're bootstrapping or have a limited budget since they're often hired by the hour.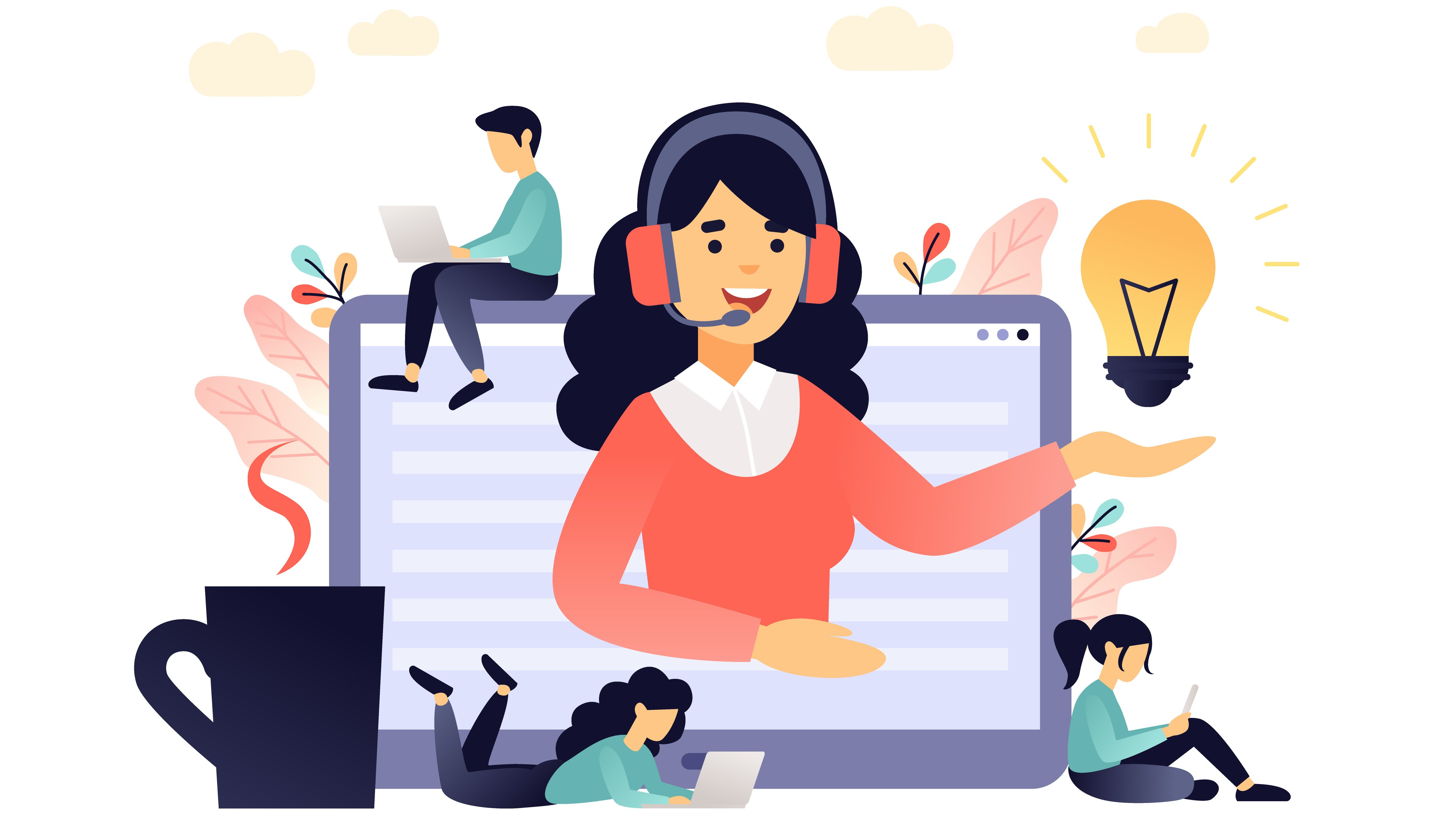 A virtual assistant can monitor routine work for you. Instead of having to check every one of your employee's individual tasks, our VA can do it for you. They'll check in on your SEO specialist. They'll follow up with your graphic designer for overdue work.
They can be your touch point between you and your marketing team, taking on your monotonous or tedious tasks. Plus, VAs in 2020 often have other skill sets such as email marketing, SEO, or design. This is a bonus for you when you're first building your team.

5. Give Clear Instructions
Your delegated tasks may seem clear to you, but they might be confusing to your team.
Don't assume your team knows what you mean. It's best to provide detailed instructions for each assignment you delegate. For instance, don't just tell your email marketing manager to "manage the email list." Provide them with clear instructions and goals.
If your goal is to reach certain milestones or hit strict deadlines, be up front about it. If you have a particular requirement for completing the job, tell your team. This will save you a world of trouble. You'll dodge communication gaps and help your team complete work up to your standards.
If you give clear instructions about your wants and needs and spend the time training your staff, it will make your life a lot easier. You'll have more free time to focus on the tasks that provide the best ROI for your team.

6. Share Your Vision
Don't leave your team in the dark. Share your vision with them.
You should let your team know your marketing strategy. This will help your team understand the end goal in every task they complete. They'll see why they're doing each task and will be much more likely to stick to the plumbline.
Plus, it will make their roles feel more meaningful. You might think your team could care less about your "vision", but this will actually help them feel like they're apart of something bigger than themselves. In the end, having a common, shared vision will boost your team's morale and motivation.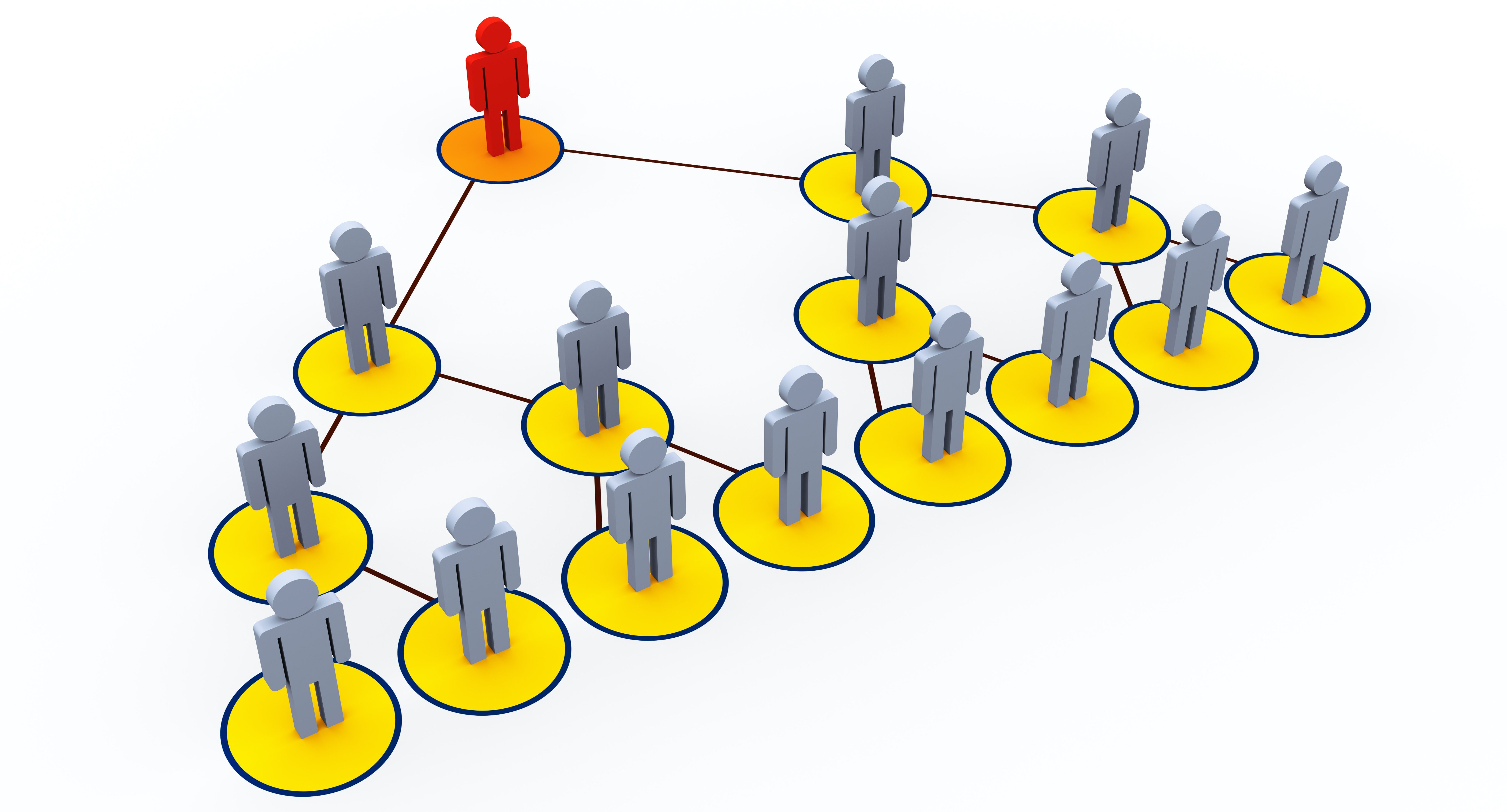 7. Create a Management System
Once you've delegated a task, let go. Trust your team to execute it on their terms. This will empower them and hold them accountable for their actions.
But, don't be afraid to check in on them to ensure the job is progressing. It's okay to check in once a week to see how things are going and if they need any support.
The easiest way to do this is with the right marketing and management tools. Our two recommendations are Teamwork for project management and HubSpot for marketing.
When you have the right management system in place, it serves as your foundation for success as a manager. You don't have to be around to make sure tasks get done. You simply create tasks and delegate them to the right person.
The best tools allow you to check the progress of a project without even having to contact your team, saving you time.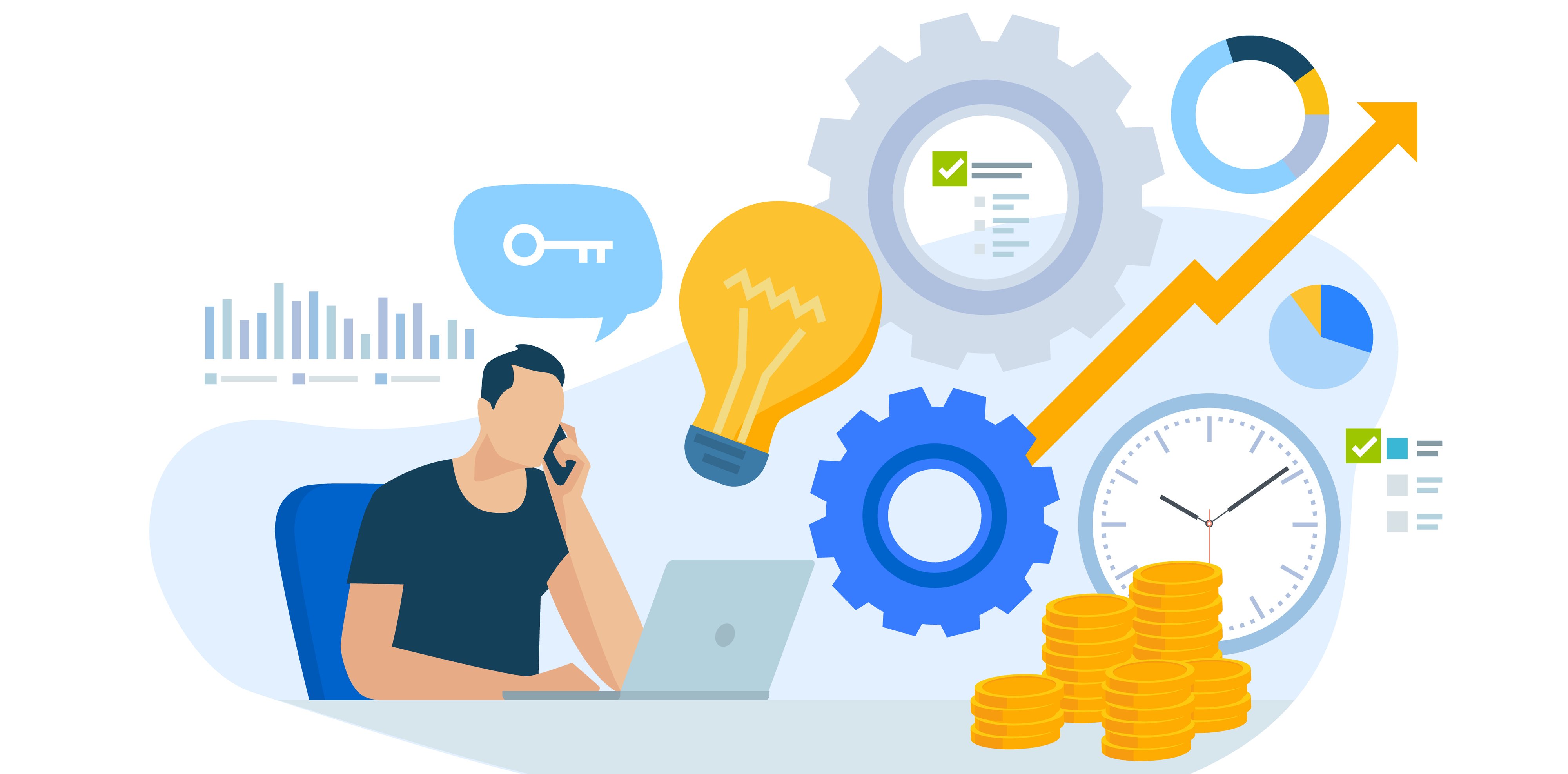 Grow Your Skills as a Marketing Manager
Most marketing managers feel overwhelmed by the way their role is evolving. It seems more is added to their plate every year. And… it's easy to think you need to master everything.
The truth is, you don't. But, you do need to master the right skills if you want to succeed. And delegation is one of them.
Your ability to delegate the right tasks to the right person will make or break your odds of success as a marketing manager. When you take everything on yourself, you end up running yourself thin. But, when you focus on your strengths and delegate your weaknesses, you'll elevate yourself as a leader.

Here at Rizen, we partner with marketing managers to oversee the growing aspects of their job and get them up to speed with the latest skills and tools to make their job easier.
Reach out to us today to upgrade your marketing strategy!