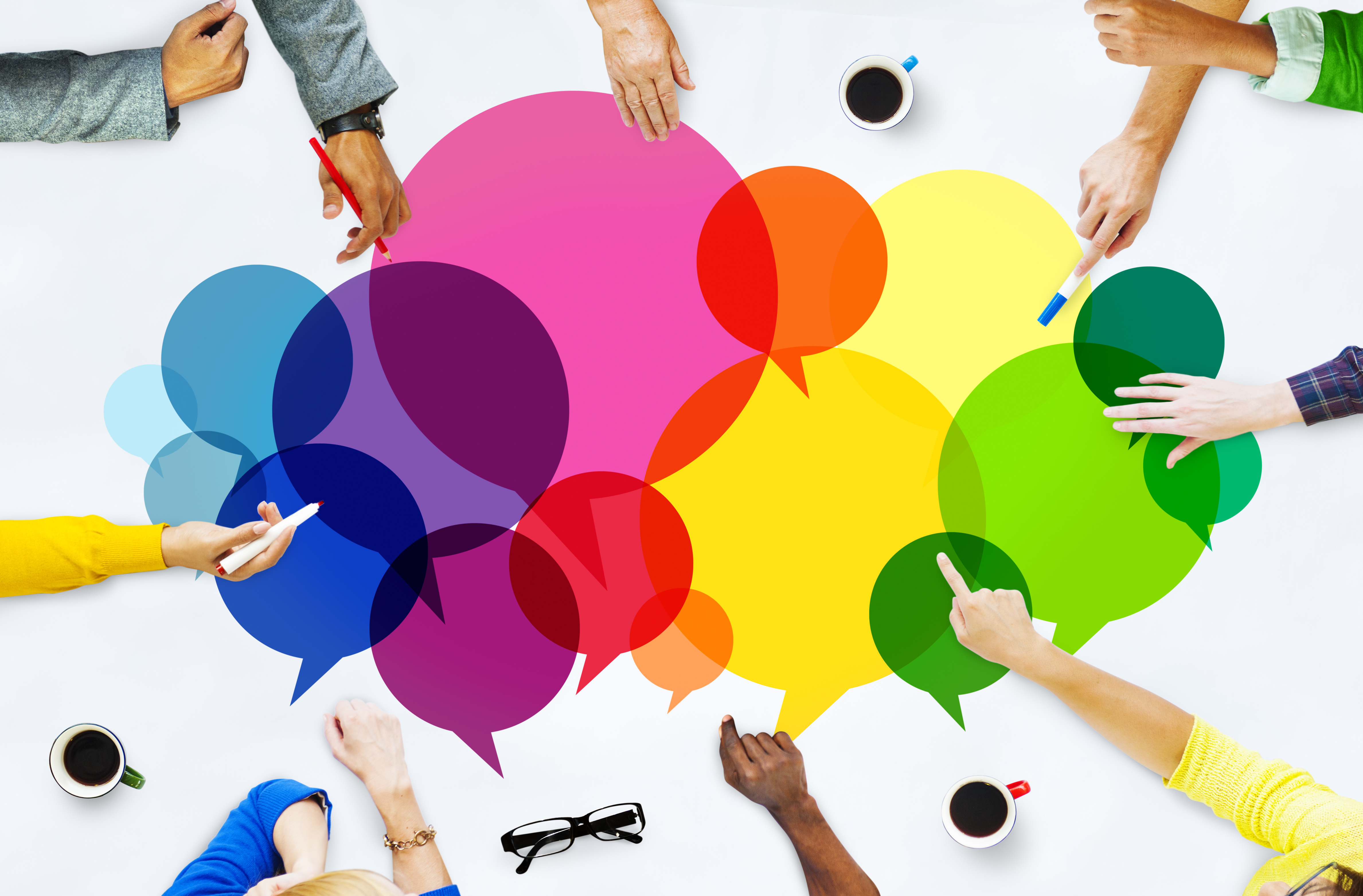 Read Time: 5 minutes
Communication challenges between generations are certainly nothing new. But in the digital age, it's an entirely different conversation.
Gen Z and Millennials grew up using technology to communicate. Traditional face-to-face and top-down management and communication strategies embraced by previous generations are just ineffective now.
This generational shift means that marketing managers must change how they communicate with employees as younger employees fill your staff.
Defining Terms: Are Gen Z'ers and Millenials?
There are usually individuals from four generational groups in today's workplace. The ones that make up the younger portion of your staff will be Millennials or Generation Z. What makes these groups different from older members of your workforce? Take a look at our chart to understand the differences:
---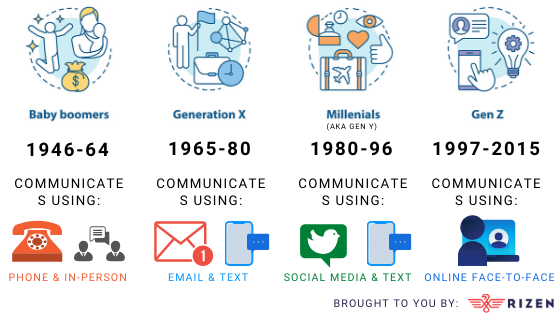 ---
A few small changes in how marketing managers communicate can rapidly improve engagement and productivity! Let's look at some straightforward rules for streamlining communication in marketing departments when working with Gen Z and Millennials.
Rule #1 - Expand Your Communication Avenues
Email and direct messaging have been traditional communication staples for project management. While these tools still have their place, it's time to add another vital resource - in-house instant messaging.
Both Millenials and Gen Z'ers are digital natives, those who grew up using technology to connect with others. 92% of millennials own smart phones. (Pew Research) Generation Z grew up with - and demands - rapid responses when communicating digitally. (Leadsquared). This reality means that managers must create communication options that reduce or eliminate slow conversation or in-person interactions.
Younger generations thrive on real-time problem-solving. Creating a means to foster efficient collaboration will cut down on wasted time typing emails, taking trips to the cubicle down the hall, and waiting for phone callbacks.
Take time to discuss options with your team before rolling out a solution. We strongly recommend Teamwork for project management and real-time communication. Their platform makes it easy for everyone to see what projects they're working on, communicate with their team, and plan what comes next.
Rule #2 - Make Meetings Meaningful
Marketing teams still need to meet face-to-face to discuss projects, analytics, and goals. While Millenials may prefer an instant message-based solution, Gen Z'ers are different. Research has shown the best way to communicate with Generation Z employees is through face-to-face communication. (Risepeople)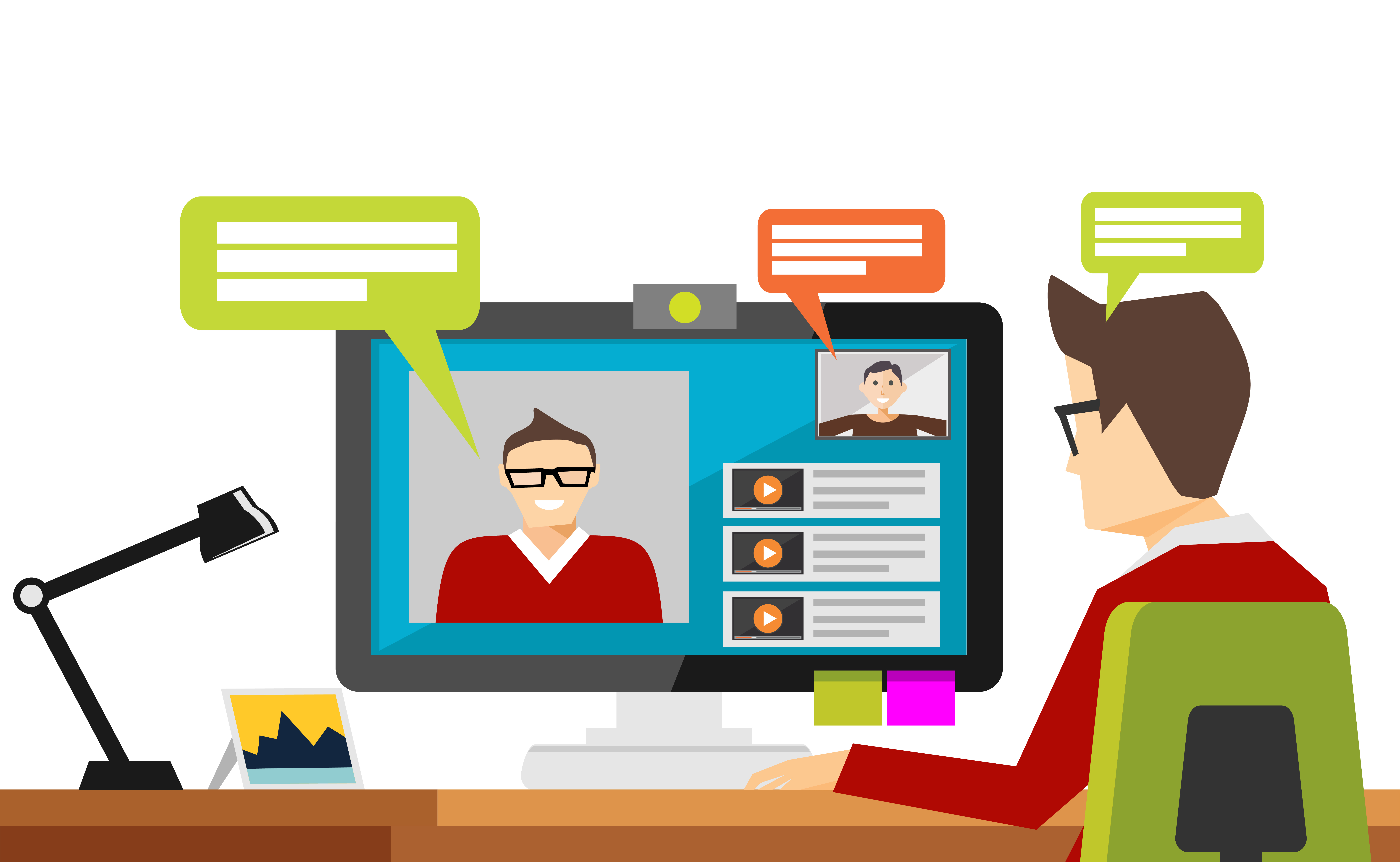 There is a middle group to reach all groups - video conferencing.
Video meetings have exploded in popularity in recent years due to their relative ease of use and swiss army knife communication options. Gen Z'ers can call in from their phones. Millennials can listen and have an-meeting chat session going. Gen Z'ers can see whom they're speaking with getting that lightning-fast response time they crave.
The clear winner in my opinion (i have tested and played with alot) when it comes to video conferencing software is Zoom. There are competing products like Microsoft teams but Their innovative platform makes it simple to start, join, and collaborate across any device.
Rule #3 - Stop Micromanaging
While frequent check-ins and performance reports worked in the past for keeping employees on task, Gen Z'ers and Millenials respond well to workplace freedom. Both of these generational groups show a strong propensity towards using search engines and knowledge collaboration to getting their tasks completed - without the need for bureaucratic oversight. (Dodsgroup)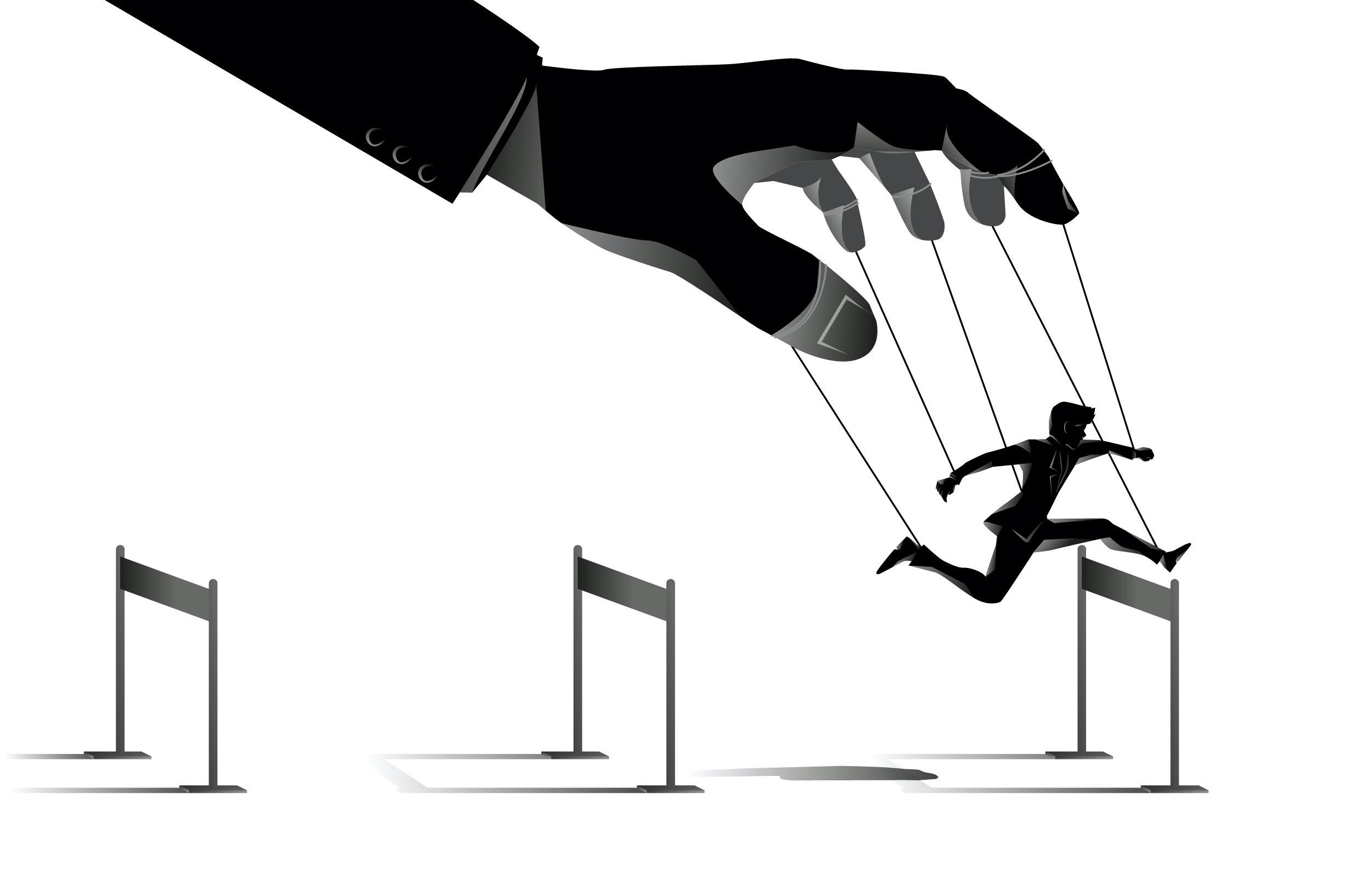 Provide freedom towards reaching a goal and provide continual opportunities for feedback. Both Millenials and Gen Z'ers appreciate direct feedback and constant encouragement. If they're doing something well, tell them! Of course, different personality types also play a role. Just make the communication about understanding their path, not directing it.
The Workplace is Intergenerational - Treat it as Such!
Gen Z and Millennials are eager to utilize technology to optimize their outcomes. At the same time, Gen Z'ers and Boomers on the edge of retirement may be more hesitant. Each generational group brings something important to the table and as a leader, its your responsibility to make them all work (good people skills are important, this can be learned). It's your role as a marketing manager to ensure your diverse group has the tools to foster collaboration and continual growth.
Build and maintain a strong commitment towards using the best tools for getting the job done. Provide opportunities for training and professional growth. Diversify your communication strategies depending on the employee. Paying attention to these smaller strategies can help build a team that moves in lockstep and takes your business to new heights!

If you're looking to partner with an organization that can support your inter-generational staff, contact the team at Rizen Inbound.
We create tailored solutions for every client we serve, not cookie-cutter digital strategies offered by most marketing companies. Whether it's:
Developing a unified marketing strategy

Growing content efforts

Or growing your staff's skillsets...

and much much more..
We have a solution for you!
Rizen Inbound is HubSpot Platinum Partner, managing everyone from global startups to multimillion-dollar corporations. We want to work with you too. Contact us today to learn more!