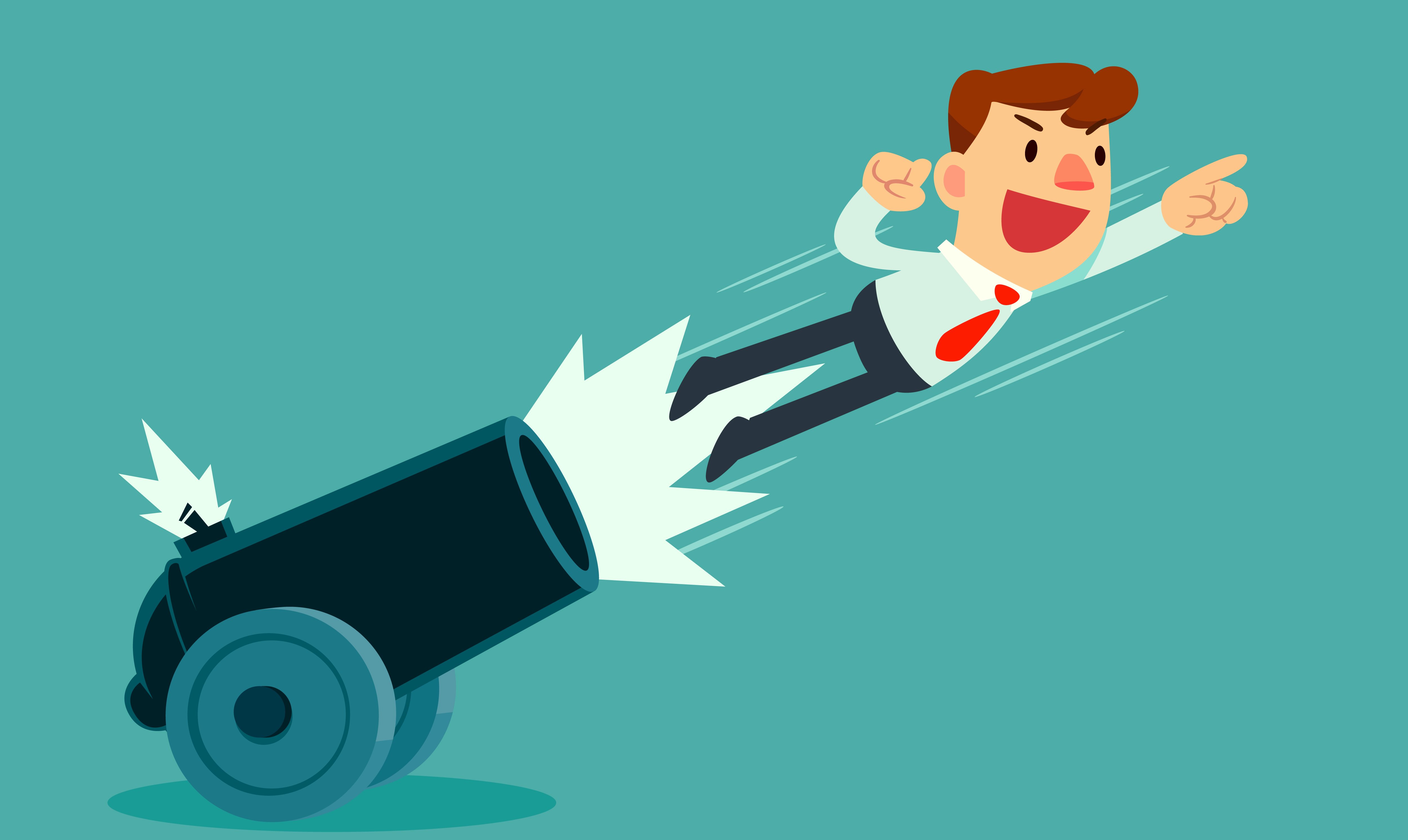 As a marketing manager, you're busy - but are you getting anything done?
Our 21st-century workflow creates an "always-on" environment, sucking us into the "always in a rush to finish nothing" workflow - where everything is important, but nothing gets resolved.
New work climates call for new approaches for managing your workflow and managing your team. We've compiled three productivity systems you should consider adopting to streamline your management workflow.
1) The Eisenhower Matrix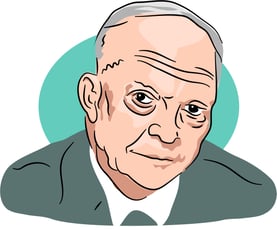 Dwight D. Eisenhower was an individual ahead of his time.
The 34th President of the United States stayed extremely productive during his two terms in office from 1953 to 1961. Some of his accomplishments include:
Promoting non-violent use of alternative energy sources (Atomic Energy Act)
Developing the Interstate Highway System in the United States
Overseeing the launch of what would become the Internet (DARPA)
Launching the manned exploration of space (NASA)
It also demands mentioning that Eisenhower was a five-star U.S. general who was crucial in emerging victorious in World War II.
This gentleman knew how to get things done. It didn't happen by chance though. He used a system you can use to capture that same productivity. It's called the Eisenhower Matrix
Also known as the Eisenhower Box, this productivity system is simple in nature yet powerful in creating clarity, organization, and producing results.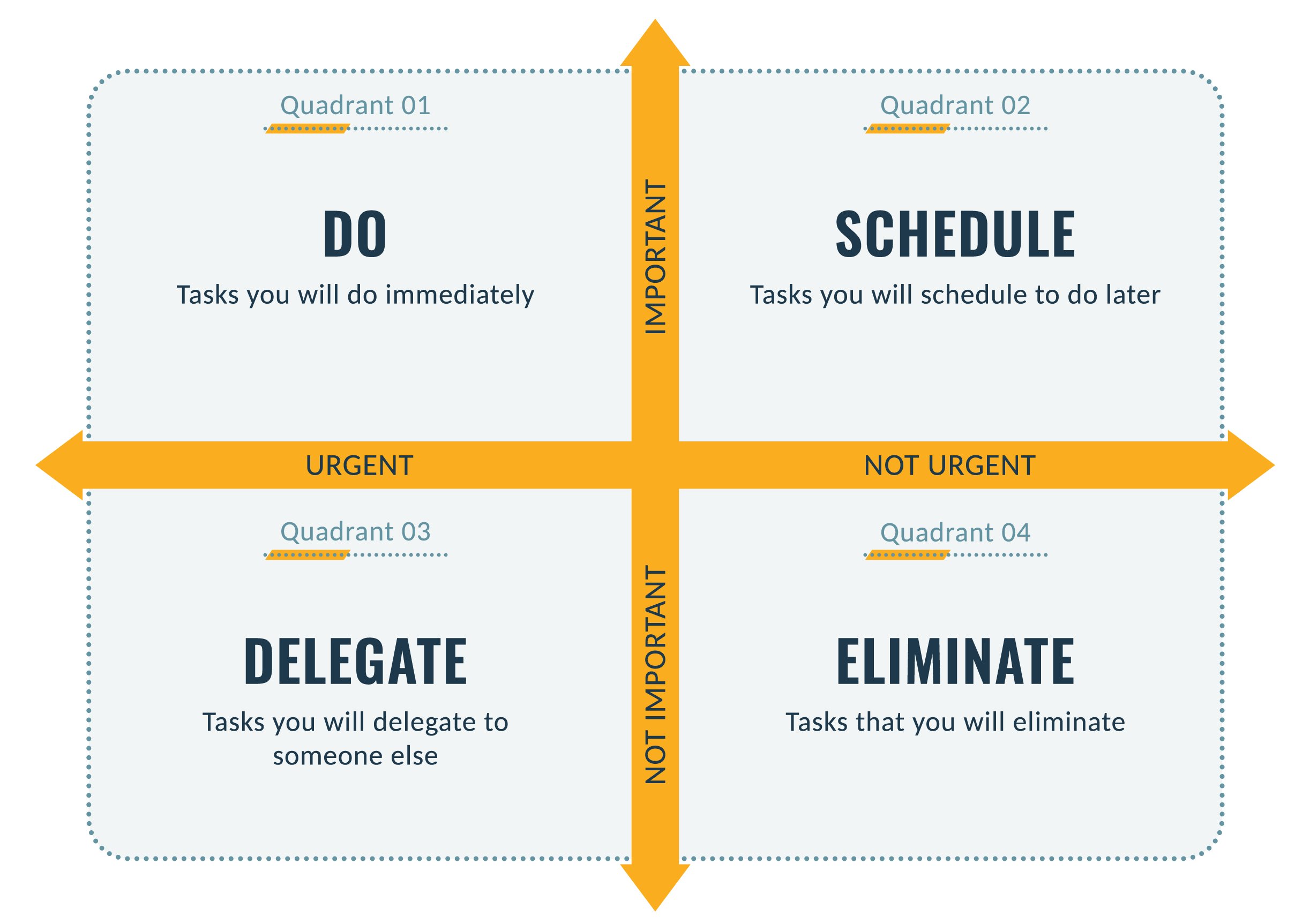 So how does this system work? Create four boxes, two on top of the other. Now, whatever the project or task, separate your actions into four quadrants:
Urgent and important (do it now).
Urgent, but not important (delegate it).
Important, but not urgent (schedule it).
Neither urgent nor important (eliminate it).
The secret sauce to the Eisenhower Matrix is the idea of task elimination. There's no faster way to completing a to-do than to simply not do it! So much of today's management workload is full of fluff. Cut that out and focus on the other three areas.
Force yourself to make measured decisions that actually move your company forward. Everything else can wait!
Learn more about the Eisenhower Matrix by visiting eisenhower.me.

2) Zen to Done (ZTD)
Unless you're in charge of product marketing for the Amish, you've probably heard of David Allen's Getting Things Done (GTD) system. GTD has spun off some worthwhile tweaks to its core approach, with Zen to Done (ZTD) coming in at the top of the list.
How is ZTD different from GTD? Let's go over the ABC's:
ZTD promotes a laser focus on identifying and tweaking each of your habits, while GTD focuses more on changing your productivity approach holistically.
ZTD encourages building your calendar around completing specific tasks, with daily and weekly planning. GTD is less-structured, focusing more on unstructured task processing.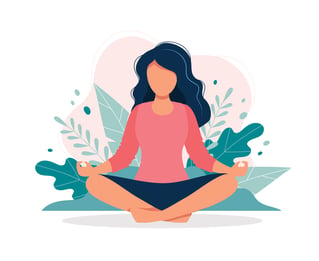 So how does ZTD work? Here's a basic adoption framework:
Capture everything and catalog it in one place (a physical notebook, Evernote, a Word document, etc.).
Make quick decisions for any tasks you come across without delay.
Set MIT's (most important tasks) at the beginning of each day and "Big Rocks" (major projects) to complete each week. Focus on completing them - one at a time.
Check your task progress daily and review your system weekly.
Always strive to reduce your goals and tasks down to essentials.
Seek work and prioritize tasks you're passionate about (most important!) and delegate everything else.
While the ZTD system isn't for everyone, if you've found yourself dissatisfied with the traditional GTD approach, give this approach a try.
Learn more about Zen to Done (ZTD) by visiting zenhabits.net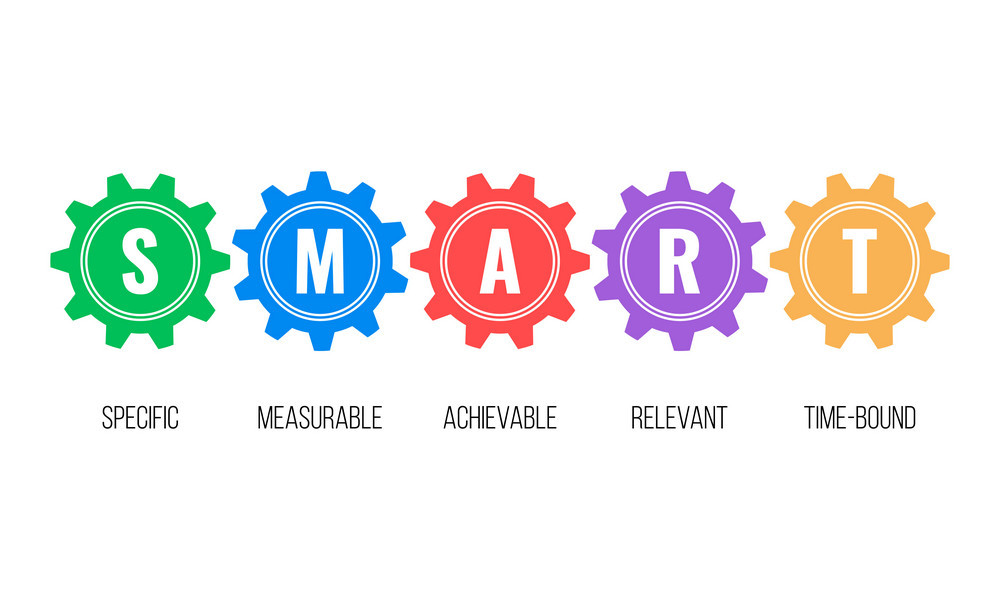 3) The SMART Goal System
Created by the awesome team over at Mind Tools, this productivity system helps you break down large goals and initiatives into measurable, specific action items.
The name "SMART" is actually an acronym used to guide the overall goal-setting process. What does each letter stand for?
Specific (simple, sensible, significant).
Measurable (meaningful, motivating).
Achievable (agreed, attainable).
Relevant (reasonable, realistic, and resourced, results-based).
Time-bound (time-based, time-limited, time/cost limited, timely, time-sensitive).
Some savvy professionals have built on to the SMART acronym, adding the letters "E" and "R" to promote evaluation and review to the system.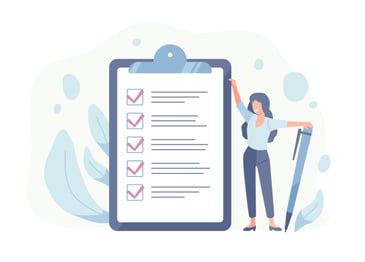 Using the SMART approach, a marketing manager could identify, plan, and execute a professional growth plan that addresses:
Which professional development resources are built specifically for marketers.
What certifications are worth pursuing.
Programs you already qualify for.
The time needed to acquire these specific certs.
Learn more about the SMART goal system by visiting mindtools.com.

Productivity Begins With Reliable Partners
Each productivity system promotes the importance of delegating tasks - a daunting prospect when you care about quality and punctuality. If your in-house marketing team needs more support, or if you're looking to scale your efforts, choose a company focused on your success.
The team at Rizen is a new breed of marketers built for the digital age. Together, we make sure your brand sees results. It's our passion.
But don't take our word for it! Our clients and partner firms are happy to share how we've helped them achieve meaningful results, and we can do the same for you.
Read our case studies and contact us today to see how we can help you manage your workflow. We can't wait to hear from you!