While the inbound approach may not be the answer for every business (although we believe it can be) the philosophy's approach to building solid foundations are important lessons every organization can benefit from.
When HubSpot first coined the term in the early 2000s, they developed a set of core principles for building positive client relationships and injecting empathy across every department. After all, the inbound methodology is about attracting, engaging, and converting customers. This can only be accomplished by putting the customer's needs first!
So what are the five core principles of inbound?
Standardize
Contextualize
Optimize
Personalize
Empathize
Let's expand on each of these terms and discuss how you can inject them into your organization's identity!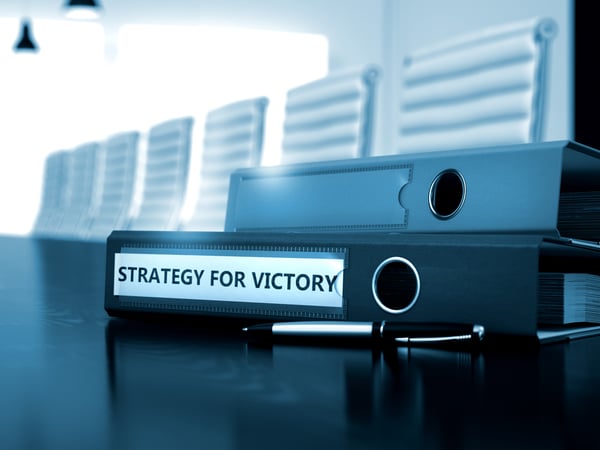 The SCOPE Breakdown
Standardize
Make sure all product/service information is the same across every department in your organization. The goal is to reduce confusion and create a sense of competence! Whether a customer interacts with someone from sales or technical support, they should be getting the same information on the details surrounding your product or service.
Contextualize
With the goal of building client relationships at the forefront, anyone in your company who communicates with a customer should use these 3 questions to guide the conversation:
What actions have happened prior to this point?
What activities brought someone to this point?
What type of question is being asked, and how has the prior actions and activities influenced the current situation?
By using this short mental checklist during customer interactions, your team is developing the right mindset for building value and trust with potential and existing clients.
Optimize
In order to attract customers to your product/service, you need to be generating valuable content in diverse forms like blog posts, videos, infographics, or case studies. When sharing content, you'll need to tweak delivery depending on the channel you release it on. Optimizing access to your content to decrease frustration of those who interact with it.
What do we mean by this? Let's look at an example. Instagram doesn't let you insert links to your content in your post if you have less than 500 followers (although you can using the "stories" feature). This means inserting a link into a standard post description is useless! This approach is fine for Facebook, Twitter, or LinkedIn, but you'll need to use an alternate strategy for this particular social media platform, such as using a linking service in your bio like Tap Bio or Linktree.
Personalize
Try and tailor the interactions you have with customers to their step in the buyer's journey. Leveraging collected data allows you to do this. Using a customer relationship management tool like Hubspot allows you to see a customer's entire history with your brand, such as which blog posts they've read, what types of conversations they've engaged in (chatbot, email, phone call) or past purchases they've made.
Empathize
Let's just define what empathy is for a moment. When we use this term, we're discussing the ability to understand and share the feelings of another. So why would this be important in the business world?
If your marketing and sales teams always try and be aware of the sentiment of an interaction, you'll be better able to connect - not only on a business level, but on a personal level too. This leads to deeper relationship building with the customer!
People want a relationship with the brands they support nowadays, and they want to know you care about their experience.
Things can get tense when communicating with customers, so it's important to get your team into the habit of delivering the emotionally-correct response before delivering the factually-correct information.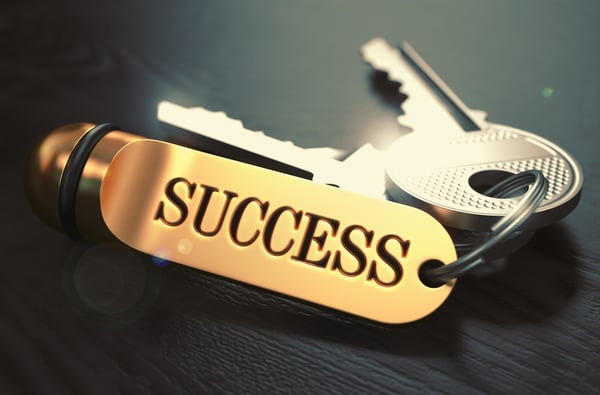 Increase the SCOPE of Your Company's Success
By using these five principles as cornerstones of client relations, you're increasing your ability to build meaningful relationships and maximizing value for every customer, both potential and existing.
This is not an overnight solution though! It will take training, time, and repetition. Mistakes will be made and a growth-mindset is important! But adopting inbound principles is worth the effort, and you'll see results over time - in company growth, customer satisfaction, and employee effectiveness!


Learn more about how Inbound Marketing can build strong customer relationships with our free guide.

Do you have more questions about SCOPE and how to implement these principles?
Rizen is proud to represent brands of every size, from multi-national corporations to small tech startups. The difference is we get to know you by name and help you understand what really works when it comes to marketing. Contact us today to begin a conversation. We can't wait to hear from you!