As a leader of an MSP business, keeping track of the progress of your sales leads lets you see if your business development techniques are working effectively. If they are not, you need to look at which steps in your process you can adjust to bring things back on track. Monitoring sales interactions with clients is valuable, as it helps you find patterns that encourage better lead conversion. However, taking notes manually on each client can eat up a lot of time. The solution to collecting this data is to use a CRM system to do the heavy lifting for you. A CRM system can track this information automatically, allowing your sales representatives to keep their focus on the customer. The system collects information in the background, and gives you a complete trail of the interaction from start to finish.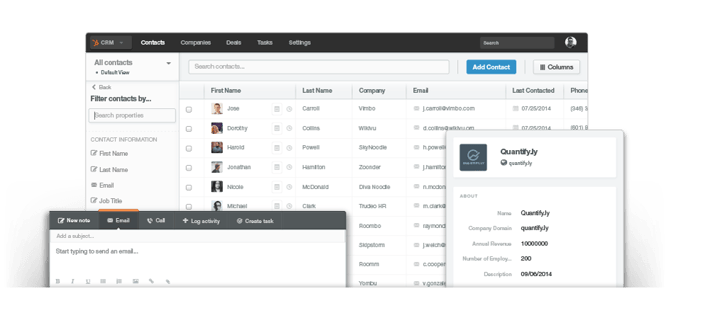 Image Cred: @HubSpot
Hubspot CRM can be the perfect answer to collecting this data. It provides a virtual toolkit of technology for keeping track of leads. If you are a HubSpot marketing automation customer, you can integrate the system with your current website. It will track which pages of your website a lead has visited, which gives you extra insight into what a lead may be interested in. With this information, you can compose customized replies that may best suit each lead's needs.
In the Hubspot CRM system, you'll find a simple, yet sophisticated system for keeping track of customers. Contacts are kept in a list that can be searched, or easily organized, according to company, name or by when you last contacted a customer. Add new contacts to create a profile page for them, where their information can be kept in order. From this page you can send them an email or give them a call, or you can post a note, start a task or log an activity so that your team can see the ongoing process of interaction with the customer.
Logging Activities Is Simple:

You'll find plenty of features in the system to help you interact with customers. Some useful tools include email templates and scheduling and tracking, as well as premium options such as one-click calling, call recording and a space to log notes during a call. The Sidekick extension is integrated with these tools to keep important company and contact information handy for you while you compose emails.
Email Templates Help Your Team Work Faster: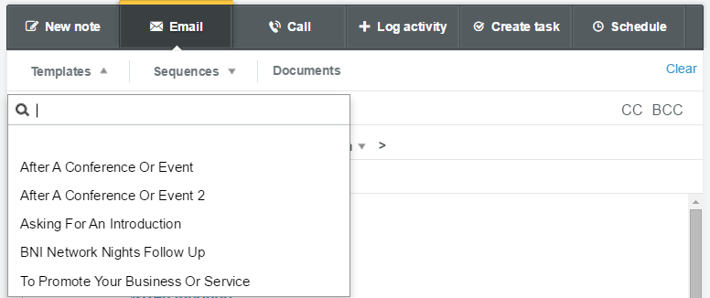 Log Calls Automatically: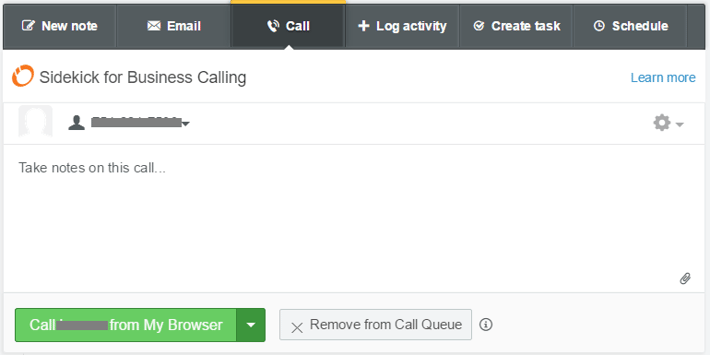 Hubspot's system also gives you access to a database of companies. You can use this to search for companies that would fit your customer profile. Once you find companies that are a good fit, you can take the initiative to reach out and connect with these potential new customer prospects. The database collects the data on various companies to give you more information to work with each customer on a specific basis. One of the premium features is the ability to see which companies have already visited your website. This bit of information lets you know which companies may already have an interest in your business. Once you are aware of them, you can then reach out and connect by sending them an email.
Prospecting Made Easy: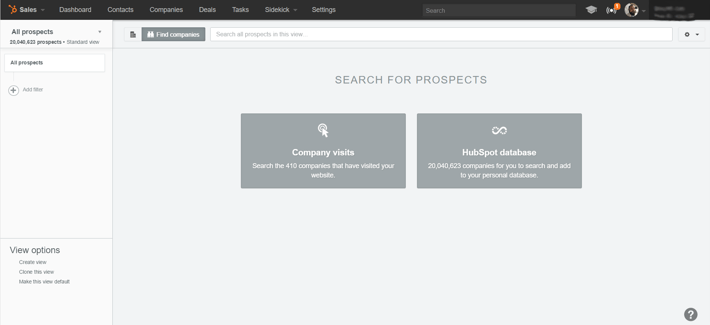 With this CRM system in place, you don't need to worry about a spending too much time training sales reps to use the new tools. The Hubspot CRM lays everything out in an intuitive manner, making it easy to learn. Most of its features run in the background, recording all of the important data on interactions, so your team can focus on serving the customer.
Once you have the tools in place, you can make sure that leads are not falling off your radar and are not neglecting customers. You can review how your sales team handles deals, and check where you can make the process more efficient. If there are any issues in your sales process, such as missed appointments or lack of follow up, the statistics will help reveal them. With this information, you can keep working on improving the quality of your leads as well as sales team numbers.
If you're ready to take the next step to grow your business, improve your MSP sales leads and build a smarter process, contact us for a free Hubspot CRM Demo with a Rizen Inbound Specialist today, and get started.