Have you ever watched a sporting commercial where a well-known athlete is representing a brand's product but in a non-sports setting? There's a certain level of emotional connection trying to be established between the athlete and the viewer.
Take a Nike commercial featuring Lebron James. In the video below, Lebron is presented not as a sports icon but a down-to-earth guy's life beyond the basketball court. Nike's intent is to establish a bond between Lebron and the viewer not based on athletic accomplishments, but on his ability to be "just like you."
When a brand builds an emotional connection with the viewer, the relationship deepens. This helps create an undeniable relationship with the viewer which, as a result, helps build trust in the product.
Let's look at five video types that work best to establish an emotional connection and build relationships with your audience.
1) Customer Testimonials
Customer testimonials are a great two-way channel to build appreciation and loyalty. Your business worked hard to satisfy their customers, and clients have shown their loyalty by sharing their story with the world.
When a customer shares their story, the viewer better envisions themselves in their place over a paid spokesperson or model. A genuine smile shows real emotion about your awesome business! Hearing the opinion of others always help impact the viewers belief of how good the product might be.
Here's a montage of customer testimonials our agency did for the Adelson Institute:
2) "About Me" Profiles
"About Me" videos are a great resource for any brand or service who are just starting out. 21st century consumers want to connection with the companies they purchase from, and creating a personal identity gives your viewers a chance to get to know you on a more human level.
Show viewers the people who work at your company, the everyday happenings are yout office, or the funny moments that make your days just as normal as everyone else. The overall goal for "About Me" videos is to make your audience feel comfortable with who they are going to be building a relationship with.


Here's an "About Me" video Rizen compiled for the Michell Consulting Group.
3) Brand Stories
Videos focused on sharing an origin story for a brand or product helps audiences connect with the journey you're on and where you've come from. After all, everyone goes through struggles to make dreams happen, and relaying yours builds an emotional connection for the viewer.
Showcase the history of your company/brand, your values and ethics, provide a day-to-day operations, or excite audiences with a glimpse of upcoming products or service changes. Let viewers witness your company culture firsthand and they will feel a more intimate connection with who you are.
Check out a company overview completed for The LAB Miami by Rizen.
4) Product Reviews
Product review videos work wonders for building audience trust because they provide value by relaying visible insights into how well a product works in real-time. When an individual has the opportunity to try something before buying, they will more than likely take the opportunity.
When you position yourself as a quality authority on an industry or product line, your trust level will rise with audiences, who will then trust you to provide them a valuable product or service for purchase.
No one dominates the product review genre more than MKBHD himself, Marques Brownlee. Marques has been creating product reviews on YouTube for over a decade, and has built a trust bond so strong with his audience that he's able to single-handedly to skyrocket a brand's sales.
Here's a recent video he conducted on Microsoft's newest Surface line updates:
5) Explainers
In recent years, animated/whiteboard videos have become popular as a visual means of explaining complex topics to audiences. Using cartoon characters, a virtual hand, and some basic story telling principles, brands are finding success in explaining how their business or product can positively impact potential customers.
Explainer videos are great for displaying client pain points and how your strategies will help them become more efficient at what they do if they chose to work with you. Here at Rizen we are big fans of Vyond, an online animation software that allows your business to easily create professional videos.
Here's an example of an explainer video created for Alco Windows and Doors.
Don't Wait - Get Started on Video Marketing Today
Video marketing only continues to grow with each passing year. It's important for businesses to provide rich, diverse experiences to attract audiences and increase sales. Video is too effective of a medium to ignore!
Learn more about where to start with our complete guide to video marketing.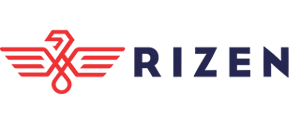 That's where Rizen can help. Our clients continue to see growth each month thanks to quality video content audiences love. Check out our free knowledge base on reaching today's customers or contact us to get started with effective video marketing today!
Original: Feb. 19, 2016 by Klaus Rivera
Updated: Oct. 11, 2019 by Jeff Lambert