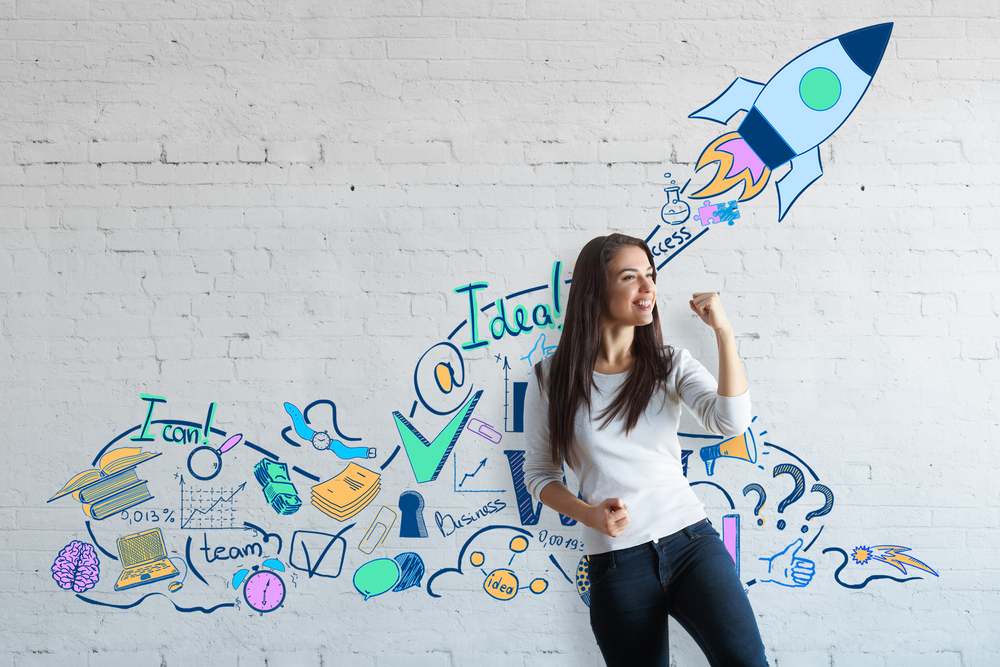 Read Time: 3 minutes
There are over 7,040 digital marketing tools available on the market. (chiefmartec)
It's challenging enough to try and read the names of the tools listed in this comprehensive study. So how are you, as a marketing manager, supposed to find the best productivity aids to use?
As technology advances and more tech startups launch the "next big thing," it can be overwhelming trying to figure out the best software to use.
Just learning one piece of software is hard enough as it is. But then to have to quit one tool and move onto a new one every few months means a lot of wasted time… and a whole lot of money down the drain.
If you're wanting to ensure you're using the best marketing software, you could either:
1) Narrow your field down by only looking for software to help you reach specific goals.
OR…
2) Ask other marketing experts for recommendations.
If you prefer to take a few recommendations as a starting point, then the good news is… you're in the right place since we've already done the heavy lifting for you.
Here are three software recommendations to boost productivity as a marketing manager:

1. Best All-In-One Marketing Manager Software: HubSpot
If we at Rizen were forced to ditch every single marketing tool and pick one to use for life, it would be HubSpot.
Hopefully, it wouldn't come to that since we like the others on our list!
So what is HubSpot Marketing?
It's an all-in-one marketing platform that includes a full stack of sales, marketing, and customer relationship management (CRM) features.
This service provides an advanced business system to bring all of your marketing together into one dynamic platform, ultimately helping you grow your traffic and increase conversions.
It's equipped with user-friendly drag-and-drop functionality to design responsive landing pages, websites, and blog posts for any screen size.

However, web design is only the first step. This marketing manager software helps you prep and optimize engaging content to distribute to your audience. Send email newsletters. Post to social media channels. Create workflows to send communications and content automatically to viewers based on their interactions.
Optimize your site by making quick updates based on SEO-based suggestions to reach the right audiences and drive traffic.
HubSpot also comes with a lead generation feature that allows you to convert your site visitors into customers quickly.
All in all, HubSpot is the best all-in-one marketing (and sales) solution for small businesses, and its and our #1 recommendation for any marketing manager looking to boost productivity.
HubSpot Marketing offers a free plan to start using their software with paid upgrades if needed.

2. Best Content Marketing Platform: SEMrush
SEMrush is a high-performance content marketing platform designed to help you create data-driven digital marketing strategies and develop engaging content.
It offers a variety of easy workflow steps, including development and collaboration tools, templates, SEO tools, and detailed analytics. The software gives you market insights, which allows you to sort and analyze your content to help you figure out what's working and what's not.
SEMrush also includes an excellent brand monitoring tool that lets you review your brand reputation by tracking customer reviews and online mentions. Not only will it notify you when your brand's mentioned on Twitter, for example, but it will also show where your company has mentions throughout the web.
Pro Feature: SEMrush will show you what your competitor's top-performing keywords are.
All in all, SEMrush is an incredible marketing platform that includes over 40 different tools to help you boost your productivity.
SEMrush plans start at $99.95 with a 7-day free trial.

3. Best Analytics Tool: Google Analytics
Google Analytics is another core marketing tool that acts as a web-based analytics service to help you track your website traffic, conversions, and offers detailed reports. With the various tracking abilities, you can understand what's working for your business and what isn't.
Google Analytics is seamlessly integrated with Google Ads to help you better promote your products and services to generate revenue and ultimately help you drive business growth.
Google Analytics intelligence helps answer your questions about your data by uncovering insights into how your business is performing.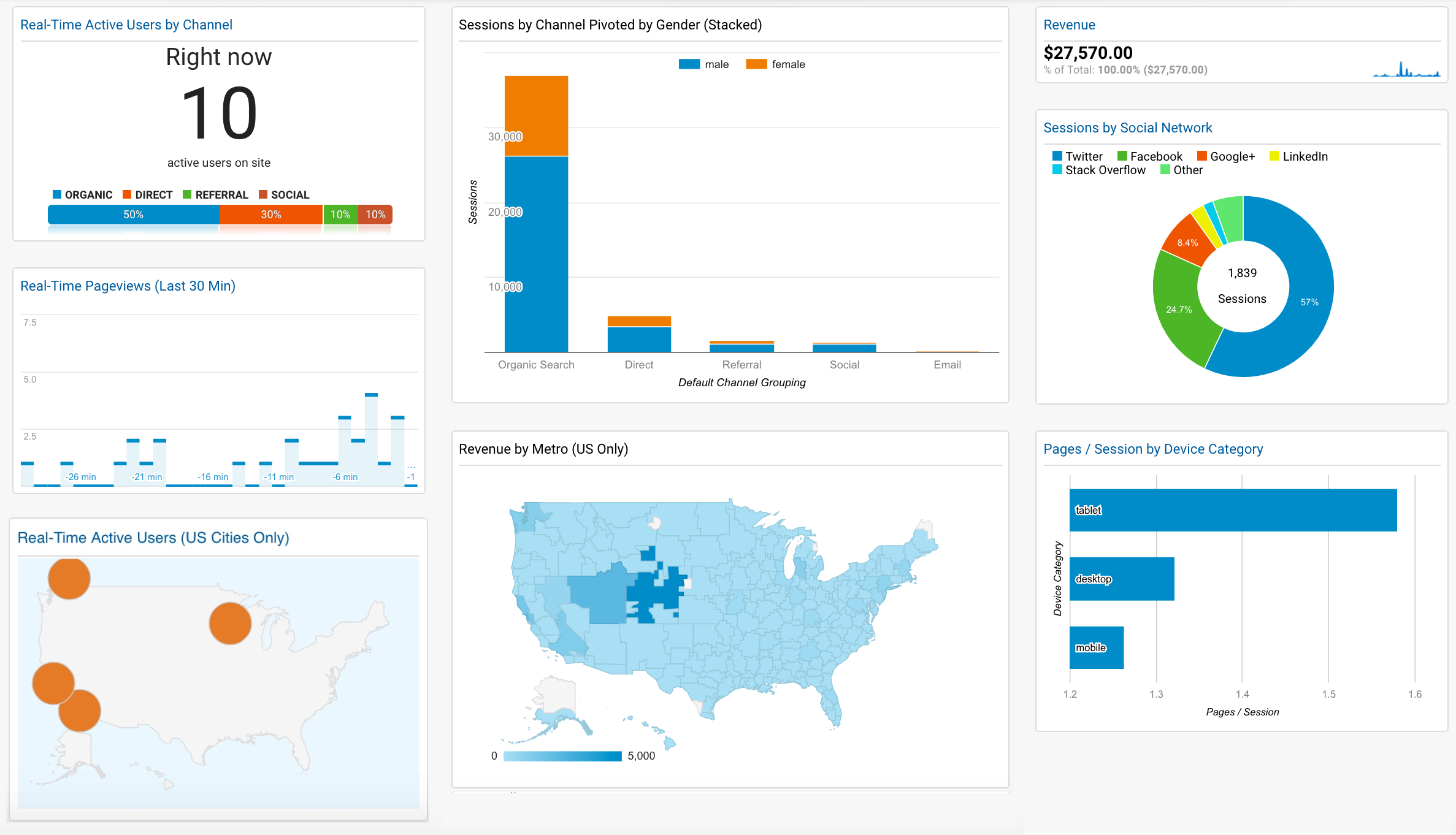 The analytics lets you easily track data based on your audience, behaviors, advertising, acquisition, user flows, conversions, real-time data, and a variety of other means.
The data collection also lets you visualize filtering and manipulation, funnel analysis, segmentation, and data access.
Just as Google Analytics integrates with Google Ads, it also easily integrates with AdSense, Google Cloud, Search Console, and other Google apps.
Overall, Google Analytics is a core marketing tool that every marketing manager should have under their belt to ensure they're able to track their website's growth.
Google Analytics is free for small and medium businesses (businesses that receive under 5 million impressions per month).
Looking to Boost Productivity Today?
If you're looking to accelerate your business productivity today and want some expert help to get started with marketing software, then reach out to us at Rizen.
We understand that as business technologies advance, it can be hard to stay up to date with the changes. We offer focused consulting and training services in new marketing software so you can grow and scale quickly.

Start today by checking out our FREE busy pro's handbook for marketing managers.
When you're ready, contact us to boost your productivity. We can't wait to hear from you!