Creating a website for your solo practice or growing law firm is an essential foundational marketing step. The key to continual client growth is placing yourself where the customer is, meaning a digital presence is a necessity. This idea embodies the inbound philosophy.
While establishing that online presence is an important first step in any law firm marketing plan, continually optimizing your site to attract, engage, and delight audiences are just as important.
Ask yourself three questions about your current law firm's website:
When was the last time it was updated?

Do you know what pages and features are driving the most traffic?

Have you compared your website's features and navigation with competitors and other top firms?
If you don't know the answer to these questions or haven't taken the time recently to audit yourself, now is the time! Customers now are not the same as customers from five years ago. Tastes change, and specific website features are effective right now.
Does your website utilize them?
Let's take a look at designing an engaging law firm website for today's audience so you can expand your client pipeline.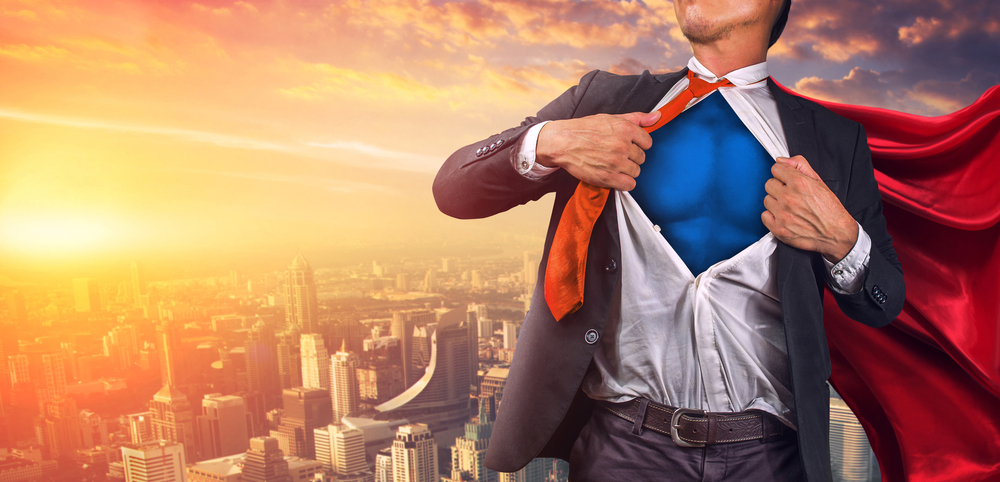 1) Have a "Hero" Greet the Visitor
Modern website design has shifted to a more visual approach to grab the client's attention as soon as the site loads. With almost two billion active websites on the Internet, you have a few seconds to sell yourself to a visitor.
If the site looks like it's been around since the early days of America Online, you'll need to rethink your advertising approach.
Make an impression on your audience by placing a large, visually engaging photo or video on your homepage - something that speaks to your target audience. This is known as a "hero" image or video because it overviews, in a visual manner, what your site is all about.
This strategy is all about being bold. Let's take a look at two examples of hero images done right.
Bick Law, an environmental law firm based in California, uses a scrolling webpage mixing animals with their sales approach. The entire greeting is visually engaging and demands attention from the viewer.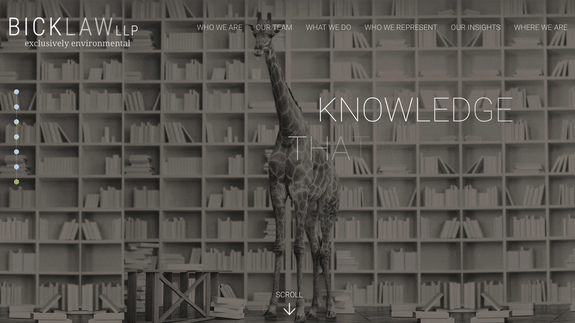 Struble Trial Lawyers, based in Florida, uses an emotionally charged image of a mother and kids as their hero image. Since their primary focus is home insurance litigation, their appeal is right on the mark.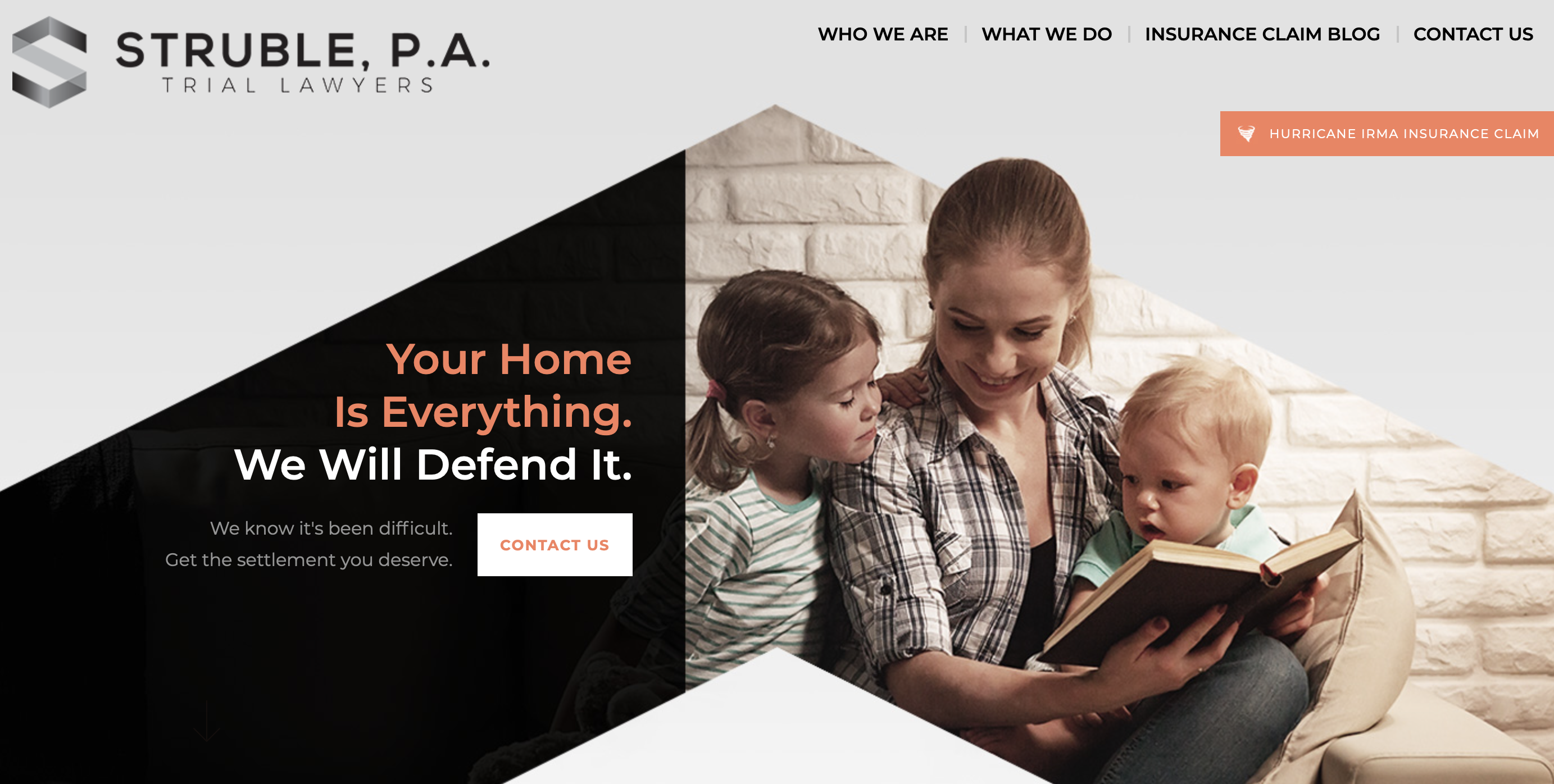 In both cases, hero images serve the purpose of grabbing a website visitor's attention to draw them in. This is an important concept to put into practice for every law firm's website!
Stock images from sites such as Shutterstock, Getty Images, and Adobe Stock offer hundreds of images and videos you could plug in to make your home page more engaging for potential and existing clients.
2) Feature Testimonials
When it comes to moving website visitors along the buyer's journey to becoming a client, success stories are vital. Why? Audiences want to know how good you are at what you do!
The legal software giant Clio found in a recent survey that 77% of potential customers want to know a lawyer's experience before making a decision. This was the most crucial factor listed in a study of 2,000 people!

Enlist satisfied clients to share their success stories in a written case study or video. Feature these prominently on your website. A substantial list of happy clients and case wins is the most robust way to display industry expertise and convince audiences that your firm is a smart investment.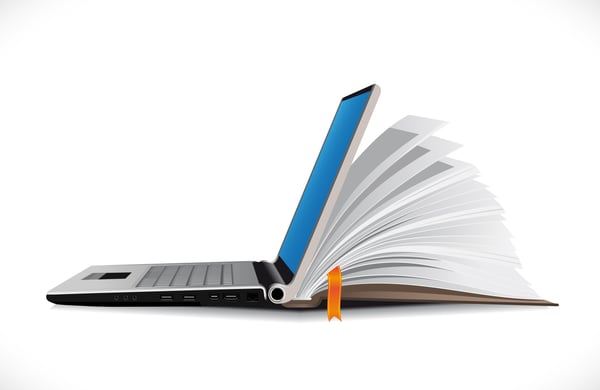 3) Provide a Knowledge Base
While America is obsessed with courtroom culture, most have never dealt with a legal issue. When that moment strikes, modern consumers flock to search engines to find answers and next steps.
I hit another vehicle. Am I at fault?

I'm going through a divorce. How can I get custody?

I'm being sued. How do I protect my assets?
No matter the question, you should want to be a top search result to attract attention. The most effective way to show up at the top of search results is to have a robust content strategy.
Producing blog posts, videos, infographics, ebooks, and case studies position your firm as an expert in your field. No matter the question, your firm is providing valuable information to audiences, which helps build foundations for a deeper relationship.
Producing quality, regular content that ranks high in search results is a time-consuming process. Don't let that stop you. Begin establishing a meaningful presence by starting a blog section on your website.
Written content is still king in search results, and committing to even one blog post a week, containing information related to in-demand keywords, can boost traffic to your site and expand your client pipeline.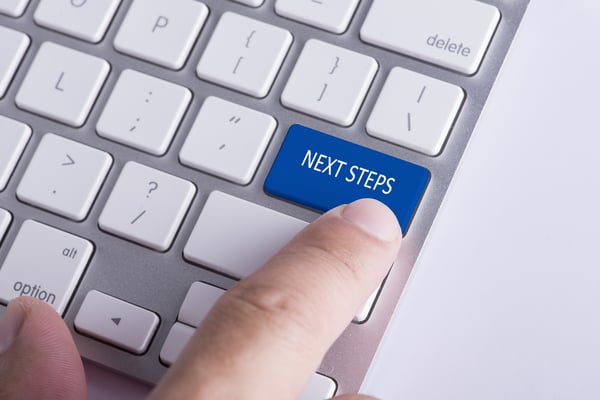 4) Provide "Next Step" Opportunities. Often.
Every page of your website should contain a call to action from the viewer. At any point in the journey, an individual may decide your firm is right for them. Please don't make them search high and low when that time comes.
Have a pop-up, a link in your main navigation bar, or a form on each page presenting the opportunity to call, email, or schedule a consultation.
Don't limit your website to calls for consultations, either. Sometimes a visitor may not be ready to take that step. Maybe they need more information. Perhaps they'd be interested in a case study or ebook you created that can help educate them further.
Use the "but wait, there's more!" approach when optimizing and expanding your website. Each page and piece of content should contain a "next step" to encourage more action on the part of the visitor.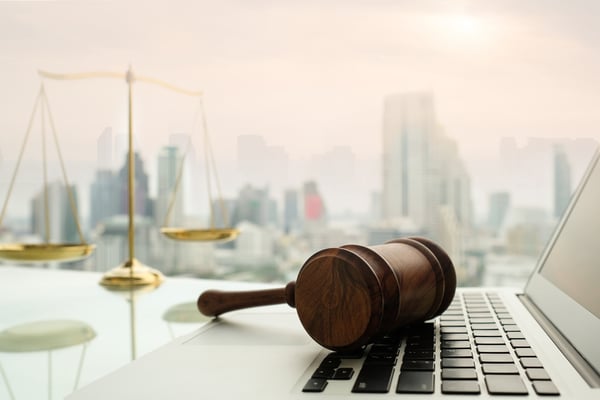 Build and Optimize Your Law Firm's Website With Rizen
Designing an engaging law firm website for today's audience is an ongoing process and should never be a completed task. Trends will continue to change, and your website should continually reflect the best marketing practices so you can expand your client pipeline.
If you're looking to partner with an experienced, friendly, and results-driven team to help your law firm's growth, check out Rizen Inbound.
We're a gold-tier, Hubspot-certified inbound marketing firm focused on removing the mystery of marketing and replacing it with cold hard numbers.
Our happy clients include law firms from a wide array of specialty areas. Just look at the results we've achieved for the attorneys at Trust Counsel and Loigica.
Learn more about marketing your law firm by checking out our blog just for legal professionals. You can also follow our adventures on social media. We're active on Facebook, Instagram, Twitter, and LinkedIn.
Connect with us in the car or while cooking dinner by checking out our "Inbound Academy" podcast. We publish a new episode every week, always filled with advice that will help you grow your business using inbound marketing.
Contact us today to begin a conversation. We can't wait to hear from you!