Read Time: 4 Minutes
As businesses have closed and employees are making the transition to working from home, many companies have found themselves strategizing on how to stay connected.
Current restrictions have caused companies to rethink their approach and get creative digitally. Companies have had to communicate to their publics with transparency and empathy, use the media in more agile ways, and associate their brand with good.
Here are three brands that successfully and effectively pivoted their marketing strategies during this pandemic.

McDonald's
McDonald's has established itself as a steadying friend throughout this situation. Their social media tone has shifted towards heartwarming content, including customer social distancing love stories, ways to help others, and freebies to lift spirits.
The company has continuously stated while they stay distanced from customers for the time being, they're all in this together.
In addition to messaging, McDonald's has put its outreach efforts into action, including:
They are donating free Thank You Meals/Happy Meals to frontline employees and school-age children in need. McDonald's acknowledge that many depend on them for food, and have been pushing for third party services for food delivery. McDelivery was temporarily free until April 6 via UberEats and DoorDash on orders above $15.
They've even instilled a plan that caters to truck drivers and is working with suppliers to donate food to local charities across the country.
The company donated 750,000 N-95 masks to the City of Chicago and 250,000 to the state of Illinois. They'd previously donated $1 million and 400,000 KF94 masks to the State of Illinois COVID-19 fund, along with monetary donations in China to support healthcare workers. In Italy, the brand funded the construction of a temporary hospital in Milan.
As for branding, McDonald's Brazil altered its logo to reflect the new social distancing laws, pulling apart its iconic golden yellow arches (CNN).
They've been interacting with customers via social media directly and consistently, answering questions and concerns regarding a limited menu and drive-through options, among many other things.
In a recent press release, McDonald's announced the changes taking place to ensure safety while remaining effective (McDonald's News).
Some of the changes include daily wellness checks for employees, making gloves available to crew members, and installing barriers and social distancing decals within some restaurants.

Coca-Cola
This pandemic has put a lot of social media managers in a tough place. Now isn't the time to make light of the situation or for excessive self-promotion. There's only so much to post about a company's philanthropic efforts and current health changes. Coca Cola found a great solution to this dilemma.
Since April 8, the beverage giant has turned its social media over to outside organizations such as Feeding America, Salvation Army, American Red Cross, and the Boys & Girls Club. Since the channels have large audiences that could benefit from Coca Cola's reach, it was the perfect partnership

(AdAge)

.
Coca Cola is also supporting its community by redirecting a large part of their marketing budget into community relief programs and medical equipment and supplies

(Coca Cola)

. They've provided more than 8,000 employees with $100 delivery credit for food.
They're supporting the #GreatAmericanTakeOut by donating to the Restaurant Employee Relief Fund to help them reach their goal of $10 million in 10 days. Coca-Cola Beverages Northeast also partnered with nonprofit "MakeIt Labs" to help produce thousands of face shields for medical centers in New England.
Like McDonald's, Coca Cola also altered its logo, spacing out each of their letters on a billboard ad in Times Square. The ad reads, "staying apart is the best way to stay together." Coca Cola typically promotes togetherness and love in their ads, so this billboard was as on-brand as ever.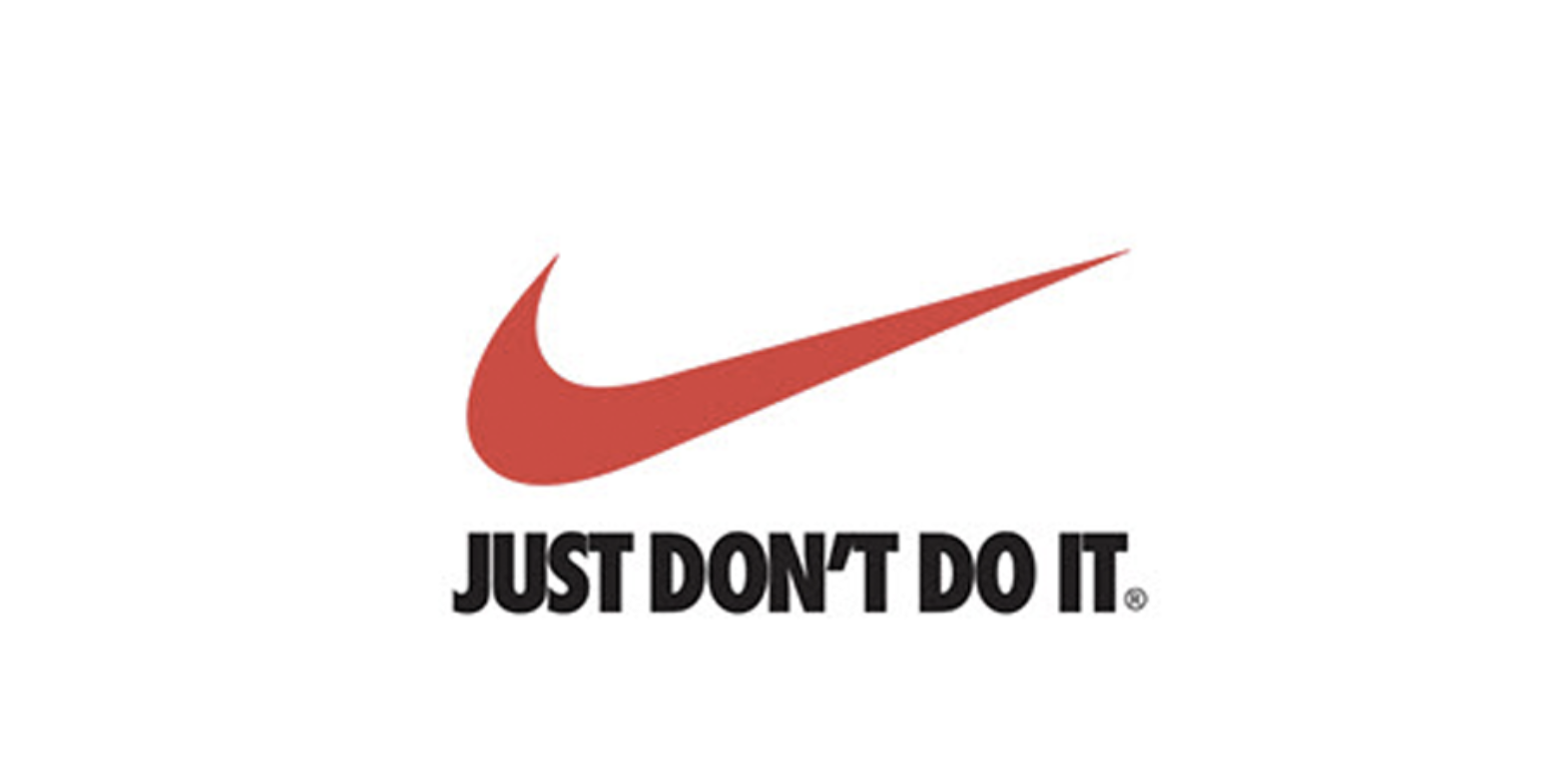 Nike
"If you ever dreamed of playing for millions around the world, now is your chance. Play inside, play for the world."
Nike didn't tweak their logo, but they did launch a massive social media campaign. With their global roster of athletes, they're shifting public attention to being active indoors, starting with a commercial (view commercial here).
The Nike brand, foundation, and leaders will be committing more than $15 million to support COVID-19 efforts. The funding will disperse among the Oregon Food Bank, the Oregon Community Recovery Fund, and Oregon Health and Science University.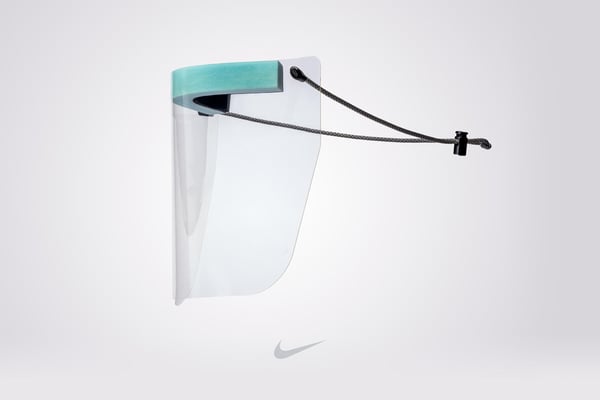 Nike also partnered with the Oregon Health & Science University to create face shields and powered, air-purifying respirator lenses to protect against COVID-19 (Nike). These have made their way to health systems in Oregon, Boston, MA, and Memphis, TN.
Premium programming on the Nike Training Club App (download app here) is accessible to users for free. The service includes streaming workouts and progressive training programs.
In certain countries around the world, Nike stores have closed as well - responding to community safety over profit. (AdAge).

Partner with Rizen Inbound
If your business is struggling with pivoting marketing strategies and content in light of this health emergency, Rizen can help. Our team can guide you through the right approach to continue growing your business.
Rizen's marketing methodology focuses on things that matter, like helping you build deep relationships with customers and reaching them where they already reside.
The way your business navigates a crisis says a lot about its creative potential, and Rizen is here to support you.
Learn more about Rizen as the partner that can help your business experience meaningful growth. Questions? Contact us today. We can't wait to hear from you!