In our digitized economy, today's customers have the world's information at their fingertips. The everyday person has power - the ability to make decisions without a salesperson. Customers can research a company's reviews, stockholders, credibility, and competition. Even with this power, the average person still has so many entities trying to sell them things every minute of the day. It can create an overwhelming desire just to block everything out!
This fact is why an inbound strategy is so important. Inbound marketing is all about attracting an audience by presenting audiences with useful, valuable information - on their schedule. It's organic, non-intrusive, and helpful. It's designed for businesses to genuinely develop a relationship with the consumer and build trust in doing so (Hubspot).
Acquiring new customers is similar to a romantic pursuit in some ways. The woo-ing stage is where you'll often spend the most money. You're likely pouring into targeted advertisements, market research, and focus groups.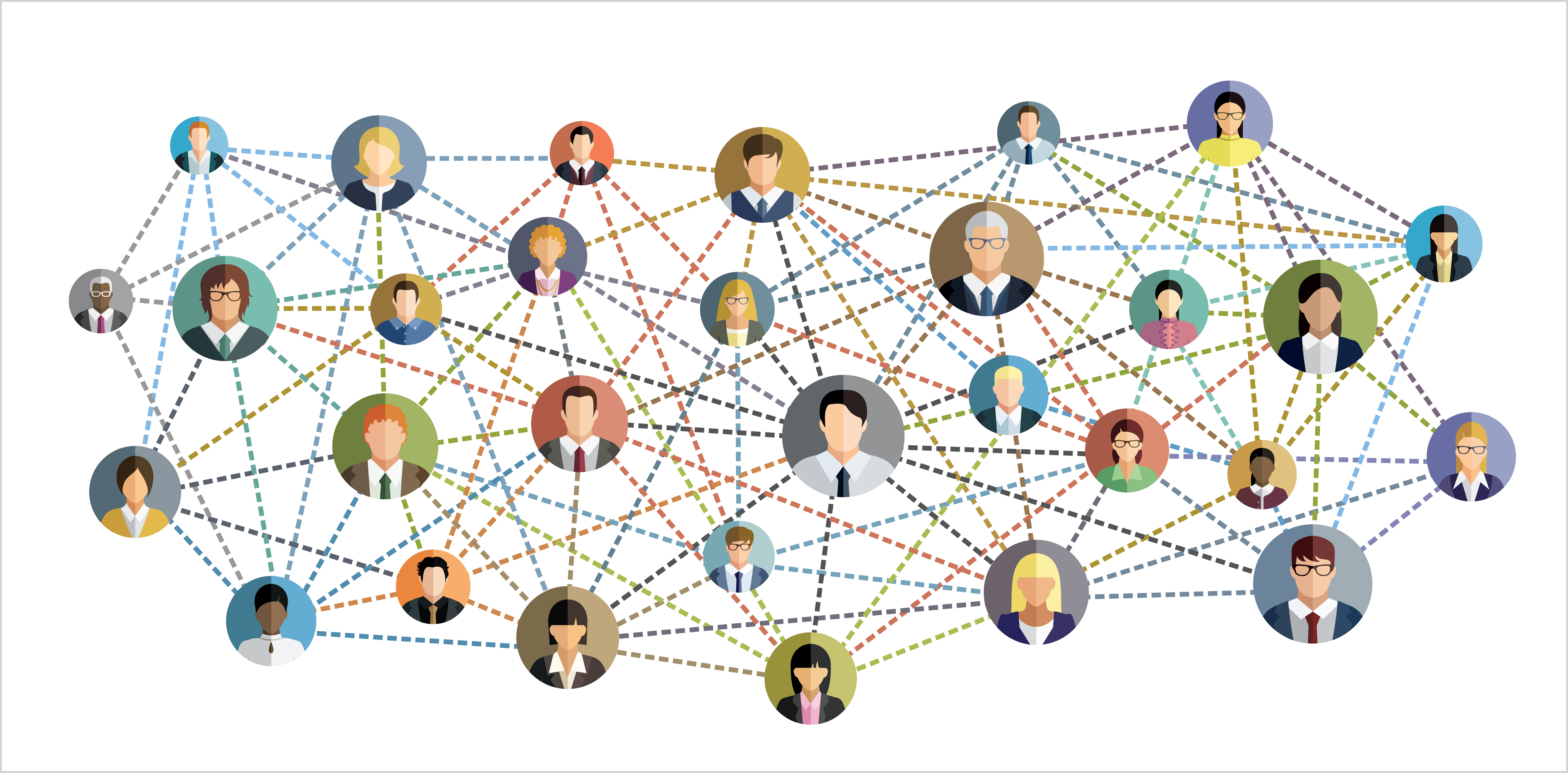 You're trying to find the best way to connect with your audience and their needs. Nowadays, attracting your audience and customers is more expensive than retaining them. The final strategy is a culmination of a lot of behind-the-scenes work and research.
An inbound strategy is the foundation of your relationship with your consumers. It's not enough to produce exceptional, attractive content. For long-term relationships, you need to continue to support and empower them too.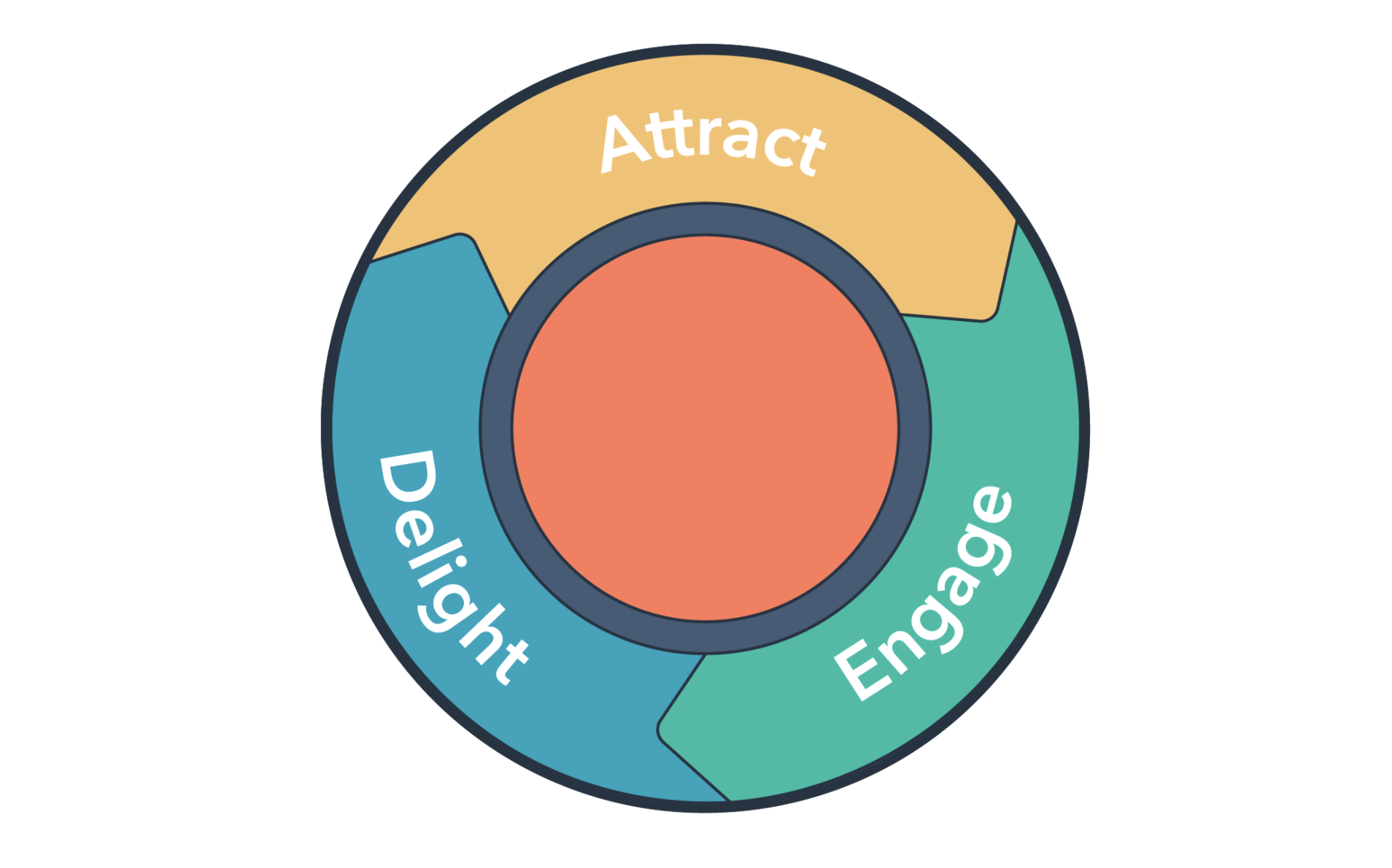 The inbound philosophy, attract, engage, delight, helps your business grow faster, and achieve long-term success.
As technology shifts, inbound marketing strives to do business humanly and helpfully. It's a better way to market, sell, and serve your customers. When good-for-the-customer also means good-for-the-business, your company grows better for it.
Here are some examples of how you can also attract, engage, and delight customers to improve your overall content strategy.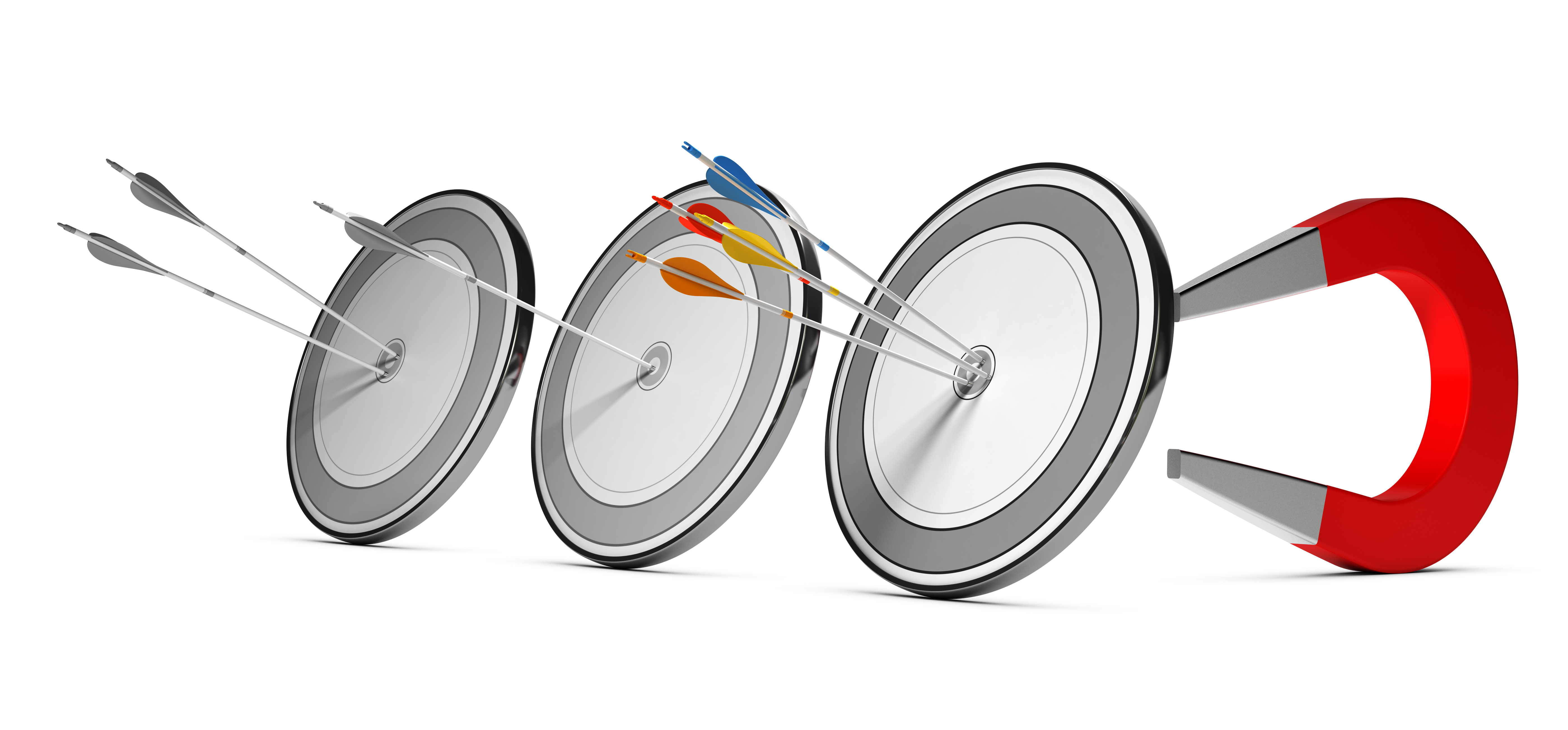 1) Attract
The initial step in the process is to attract customers and followers. Inbound strategies that attract your audience are rooted in content creation and development.
It's crucial that you position your business as valuable. What is something your buyers need that you can provide them? What does their current situation probably look like right now? What are the products they've been looking for that you can offer? What information can you deliver through your expertise?
To start, you'll need to produce and publish content that speaks to their needs. Some general examples are creating a guide on how to solve their challenges or blog posts explaining why they need your product and how to use it (Hubspot).
Here are a few examples of attraction strategies.
A small wedding planning agency launches a business blog during the COVID-19 pandemic, establishing themselves as a knowledgeable, steady voice for stressed-out brides. Since many brides are navigating wedding cancellations or resorting to last-minute elopements, the agency can position themselves as an authoritative information source.

A larger agency partners with social media influencers who are well-liked by their target audience. Associating with someone or something that appeals to a target audience always helps!

A construction company uses keywords in your blog posts to connect with their target audience. Let's say your target audience is middle-aged, affluent communities. If your research shows that the word "sunlight" is highly searched by this group, find organic, relevant ways to incorporate the keyword into your posts.

Engage
The hope with inbound marketing is that once you're able to attract an audience, you can inspire them to invest in you (PPC Project).
Here are some examples of engaging your audience after attracting them. Once they've developed an interest in starting a relationship with you, work to gain their trust.
1. A celebrity launches a new hair brand for women with curly hair. The brand voice is vibrant and bold and speaks to a need in the curly hair community that has been unmet for a long time. After attracting a customer, subscriber, or follower, they engage them with newsletters, freebies, and interacting with their comments online from time to time.
2. A local artist mails out a surprise hand-made creation, along with a handwritten letter, with a customer's first order.
3. The brand Little Debbie (corporation) is very active on Twitter. Her brand voice is that of a sassy but charming Southern belle. She responds to everyone who tweets at her. She's also incredibly humorous and quick-witted. Engagement is the underlying strategy!

Delight
To establish genuine, long-term relationships with your target audience, you have to show them you value them. Your intentionality and consistency will gain their loyalty to your brand. Satisfied customers are good for your company, but delighted customers are even better. Always strive to exceed a customer's expectations (Hubspot).
Here are a few examples of delighting your audience.
1. A student walks into a university department for orientation. He's completely lost, so the receptionist not only points him in the right direction but also offers to help him set up his schedule and show him where his classes will be. The receptionist not only fulfilled his immediate need but made him feel welcomed and cared for.
2. Let's bring it back to the celebrity that launched a product for curls in my previous example. In order to further improve, the brand sends out a follow-up email survey with each purchase, asking customers to share what they liked and didn't like about it.
3. One of the more essential impressions you can make on people is showing them you value your time. Let's say you've attracted an individual to your website and they have a question. Some sites would have a contact page with an email, immediately signaling that any response is going to take some time. Instead, a brand decides to install a chatbot that immediately answers basic questions the customer may have and connects them to a support source for immediate follow up. You've show the customer's time is your time!
Using the inbound methodology to attract, engage, and delight customers is a continual process. You'll need to find what works best for your audience. To learn more ways to reach today's customer, check out our web guide on Inbound Marketing.

Need Help Developing a Solid Inbound Strategy? Work with Rizen Today!
Rizen Inbound offers customized solutions for any of your marketing challenges. We consider all of their clients as partners and take your success personally.
Our team is devoted to working alongside you every step of the way! Partner with us today for guaranteed business growth.