So you've made the decision to begin including video in your marketing efforts. It's a smart decision - based on what today's consumers both want and use to connect with brands.
Video marketers, on average, get 66% more qualified leads per year (Optinmonster). These leads turn into customers more than 64% of the time. 4 in 5 millennials consider video content when researching a purchase decision (Animoto).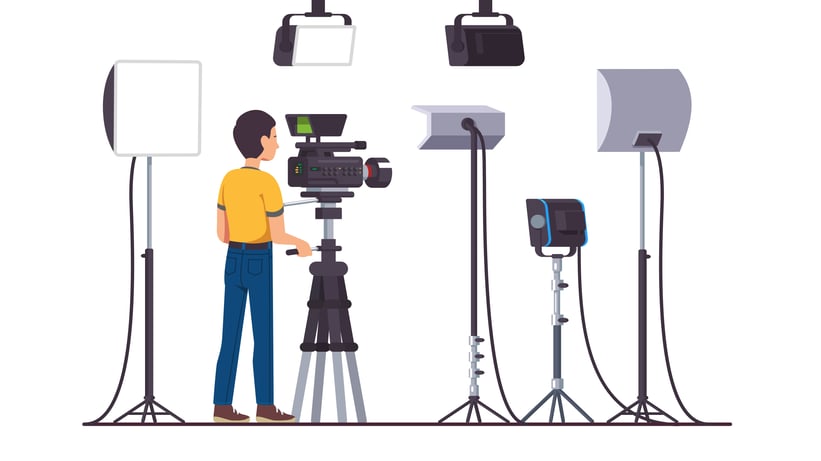 We compiled 5 more reasons why your business should invest in video marketing. That stats are clear. By using video, your business will reap advantages unmatched by marketing efforts not utilizing this medium.
Included video can seem a daunting addition to any marketing plan. And while footage can become as complex as you want it to be, creating marketing videos doesn't require thousands of dollars in equipment. In fact, a creative mind, an iPhone, and some basic equipment are all you need to get started.
For the purposes of beginning on a tight budget, we'll be basing our suggestions on the assumption that you already possess a smartphone with HD shooting capability. Any high-end smartphone released from 2017 to the present should be a safe bet.
Here's a complete guide on what to invest in when beginning your video marketing journey.

Camera Stabilization
Shaky, unfocused footage will sink a video as soon as it's published to the internet. Properly stabilizing your phone with the proper tools will help ensure steady footage and, along with other factors, ensure better videos as a result.
Invest in a video rig for your smartphone - one that comes with the following features:
Grips to hold the device for better shot control.
A clip to hold your in securely phone in place while in the rig.
Mounts to add an external microphone, lights, or other accessories.
A hole on the bottom (called a thread) to attach the rig to a tripod, jib, or stabilizer.
In addition to a rig, get a tripod to set up your filming equipment. Tripods are essential for steady filming in almost any environment. Choose one with smooth tracking capabilities (the ability to move your attached smartphone rig left and right, up and down) and adjustable legs to alter tripod height when needed.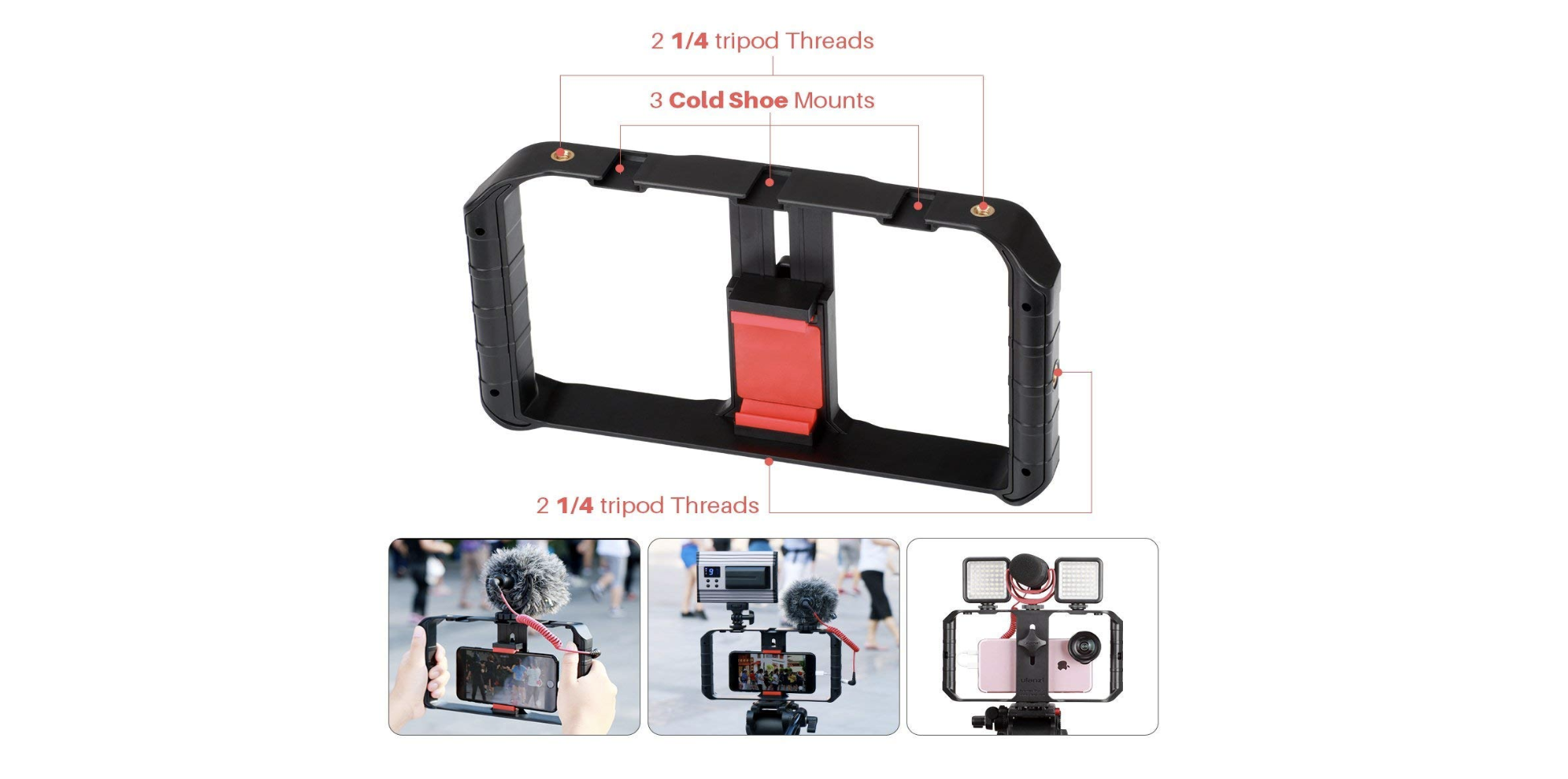 Rizen's Choice
We've used several smartphone rigs, including solid options from iOgrapher and Movo, but our favorite is the Ulanzi U-Rig Pro.
This device has remained sturdy after several uses, has a thread for mounting to several different devices, 3 mounts to add attachments, and the marquee feature - a spring-loaded clip to hold your phone securely to the rig. Shake this device vigorously. Your phone won't come loose!
With an affordable price point ($15.95) and features to help you expand as your experience grows, this video rig is the perfect rig to start shooting video with.
A note - make sure this option fits your current smartphone's model. Currently, Ulanzi lists the following phones as rig-compatible:
iPhone 8,X, XS, XS Max, XR
Samsung smartphones
Huawei smartphones
Most smartphones from 2 in to 3.5 in wide
In addition to the rig, go with the AmazonBasics 60-Inch Lightweight Tripod. At just $23.50 this model features adjustable-height legs and rubber feet to prevent slipping on smooth surfaces. This tripod is lightweight, weighing just 3 pounds and has a swivel head that makes tilting or panning a breeze.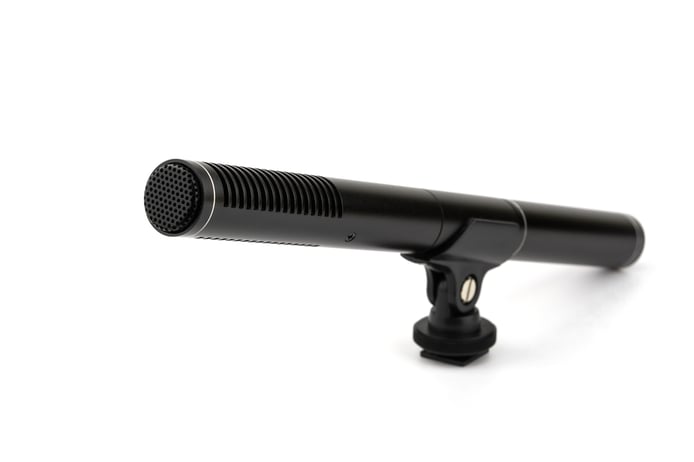 Sound
In cases where companies plan on filming testimonials, case studies, event footage, or interviews of any sort, quality sound recording equipment is a necessity. While the microphone on your smartphone will pass as a basic option, it will struggle to filter out external noise and pick up clear audio from your subject(s).
As a basic rule, the best tools for filming marketing video would be using a lavalier or unidirectional microphone.
Unidirectional microphones plug right into your smartphone and sit on the video rig, picking up sound only happening right in front of it. Any external noise coming from other directions is greatly minimized.
Lavalier microphones are smaller and attach directly to your subject (think of the little buds typically clipped to a newscaster or interviewee on television). These microphones are great at picking up audio if they are close to the source (i.e. your mouth).
While wired lavaliers are available, they are a pain due to the need to run a cord from your phone to the subject, making the potential for tripping or yanking much higher. Wireless lavaliers rely on a pack plugged into your phone, which connects to the microphone on your subject. They are typically more expensive but are worth the investment if you go this route.
Overall, think about what the majority of your videos will consist of. If your footage is more action-oriented, showing services in action or events in public, go with the versatile unidirectional microphone. If you'll be in more controlled settings where subjects are typically stationary, lavalier mics are a solid choice.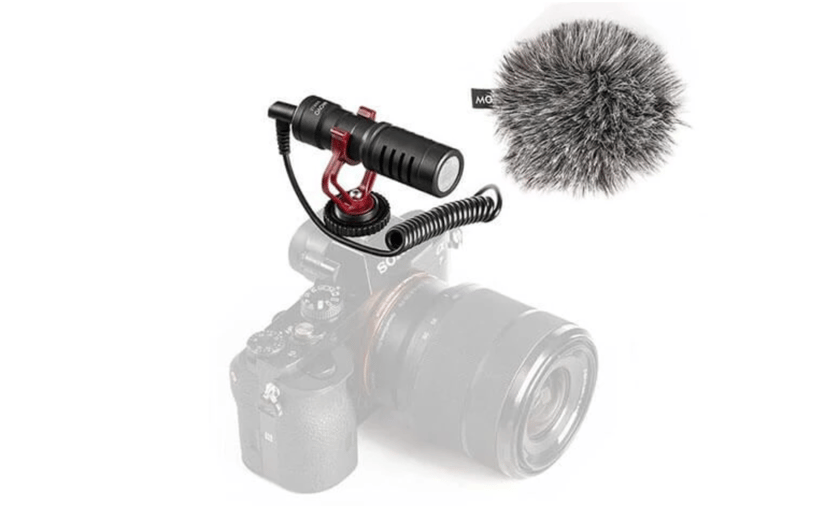 Rizen's Choice
While we couldn't award Movo with our choice for a smartphone rig, we do absolutely love their Movo VXR10 Universal Cardioid Condenser Video Microphone. This microphone packs a lot of quality at an affordable price of $39.95 and works with any smartphone with a headphone jack (or headphone jack adapter).
The solid aluminum design holds up well to drops or bumps. The device draws on your device's power to work, meaning no batteries to insert or swap out. As a nice bonus, a "deadcat" windscreen comes included to help filter out external noise such as wind or other audio annoyances. This option helps us obtain clear audio in a variety of locations, and we recommend it for you as well.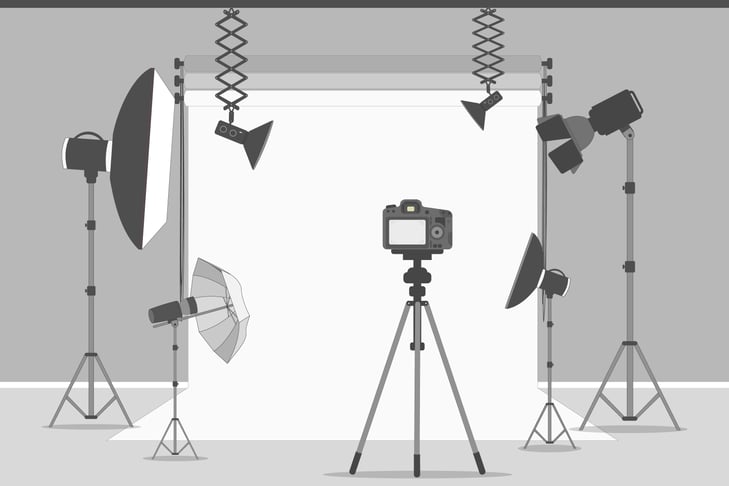 Lighting
Audiences want to see your product or service in action - clearly. Ensuring proper lighting is an essential basic to any marketing video. If the sun isn't cooperating or interior lights aren't enough, it may be necessary to amp up the artificial lighting.
When choosing a lighting rig, portability and versatility are key. As you are just starting out, lightweight options will ensure easy setup and takedown. In addition, find an option with filters to sharpen or soften the light on your subject.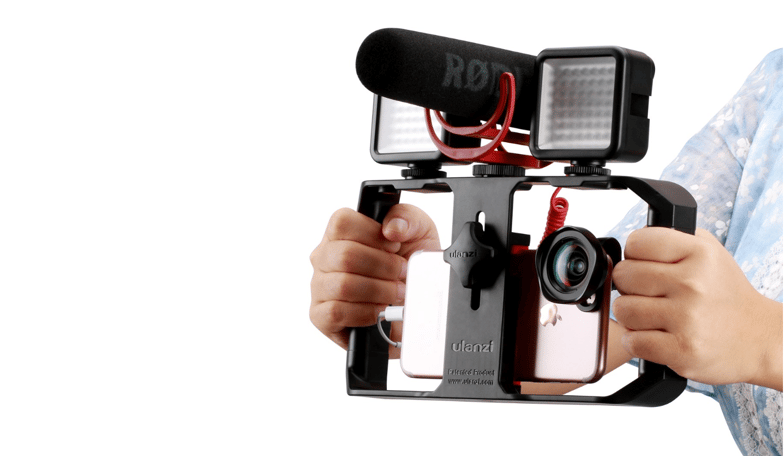 Rizen's Choice
We're going to back to Ulanzi's lineup for an affordable yet powerful lighting option. Their Ultra Bright LED Video Light provides up to 800 lumens. The switch is dimmable, allowing for brightness control. This video light will fit on any video rig that allows attachments too.
In addition, and this feature is both fun and useful - these lights interlock, allowing you to attach multiple devices to each other to increase the brightness! This feature-packed item clocks in at a friendly $12.95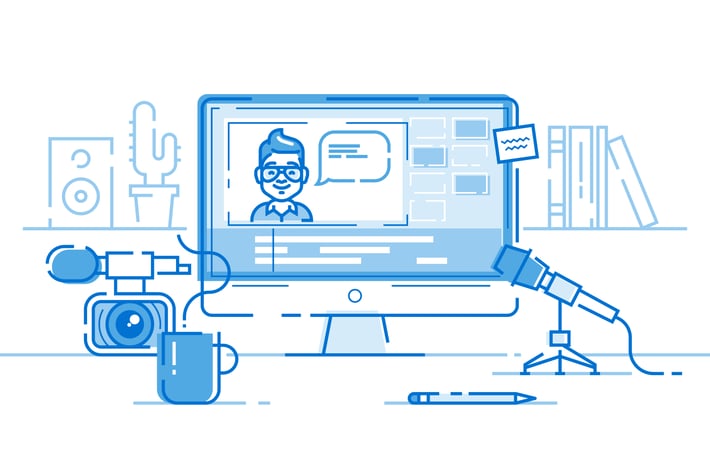 Software
While both iOS and Android feature apps geared towards videographers, using the stock camera is more than enough to begin with. You can film compelling videos just using your smartphone.
Don't believe it? For iPhone users, check out another post from Rizen providing tips and walkthroughs on the powerful features built right into your camera app.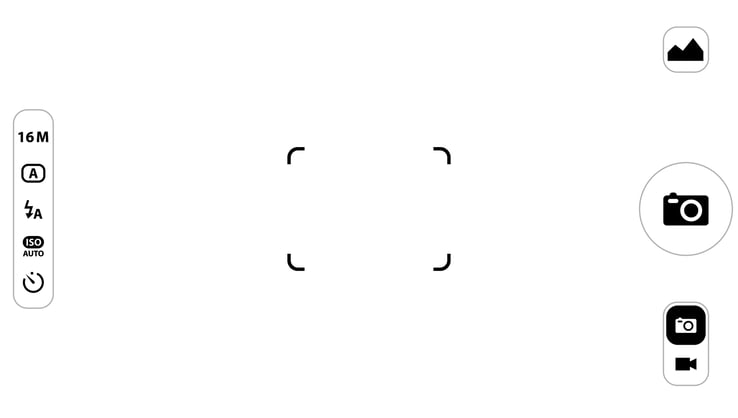 Getting Started With Your Gear
For less than $100 you can launch a quality video marketing push for your service or brand. These items all come with Rizen's usage-tested recommendation. We receive no royalties or have any relationships with the companies we recommend. We just want you to have a clear guide to what equipment is worth your investment.
Remember, the equipment doesn't make the video - quality and practice do. Your company's videos will improve with time and effort, and customers will appreciate taking the journey with you - just continue to put their needs first!

If you're looking to hire a firm experienced in producing marketing videos, check out Rizen Inbound. We're a Miami-based firm focused on providing quality, timeliness, and transparency for those who want to truly reach and build meaningful relationships with their audiences.
Contact us today at www.gorizen.com/contact to begin a conversation, or follow our adventures on social media. We're on Instagram, Facebook, LinkedIn, and Twitter at @RizenInbound.