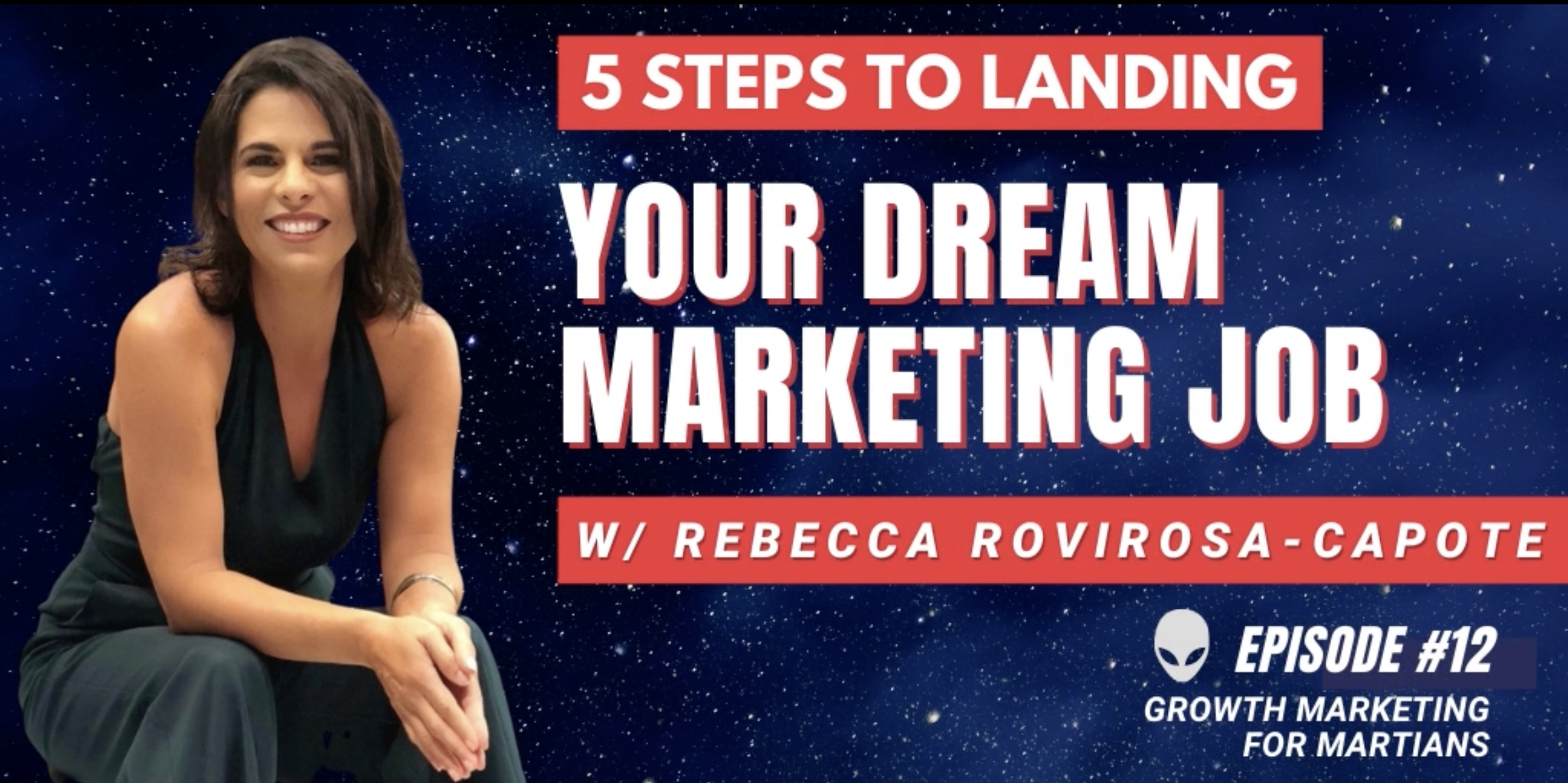 We're in the midst of one of the most significant workplace transformations in modern history. It's the perfect time for you to plan or optimize your job search.
Talent recruiter Rebecca Rovirosa-Capote stops by to share some tips to help you get ahead of the pack as you look for that new dream marketing job in 2021. Today, on Growth Marketing for Martians.
---
---

What is the Current Job Outlook in the Marketing Industry?
We are in such a transformational time. There will be growth opportunities in several areas.
Keep learning and stay connected with marketing groups and network opportunities. It's good to know the trends but it's important to do what you are passionate about.
Miami and other major urban centers are slated for growth. Keep learning.
If you're in school, consider paid internships.

The Nature of Work is Changing - Rapidly. What Skills are Companies Looking for Now?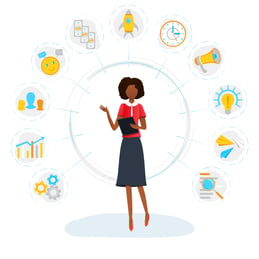 Every industry will be affected by technology changes so you should always be upskilling.
The skills will all depend on the advancements of the company that is hiring.

What Can I Start Doing TODAY to Improve My Visibility as a Professional?
My 5 Step Guide for Job Seekers is a great reference point. (see below) It includes mindset + strategies to help you land your ideal job.
It is important that your resumes and profiles are up to date
Reach out to hiring managers and decision makers and take bold action in your networking. Don't be passive when reaching out and following up!
Create and pitch out of the box ideas to get noticed when making contact with potential employers. Now is a time to really go above and beyond in the most professional and creative way.

The Job Search Process Can Be Lengthy & Filled w/ Disappointments. How Do I Keep a Positive Mindset?
First, truly accept and understand that it is a difficult marketplace right now and you are not alone.
Work on a daily practice of meditation or blocking out time to get in a state of feeling good with the process. Meditation, yoga, exercise and experiences in nature are some of the ways that always help get you in the right mindset. Pick one and stick to it.
Create a job search strategy and be consistent and do a check in with yourself but if there is an opportunity to have an accountability partner line them up. But please be selective about someone that will help push you along.

Tell Us About Your Company, L'epic Miami, and How You Help Job Seekers.
L'epic Miami represents a curated and cultivated community of talented professionals.
We take the time to get to know candidates, their expertise and identify places where they can add value as well as thrive personally.
We invest time mindfully in coaching and grooming these professionals to navigate them to jobs that will help them grow and become better professionals.
I'd love to offer a free group workshop on job search strategy. If you're interested,

please email

invest@lepic.miami

and mention "free workshop" and I can send you the details.
How to Connect w/ Rebecca: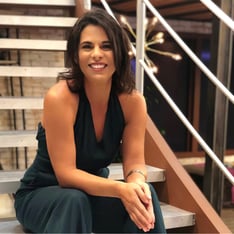 Rebecca is the founder of L'epic Miami - A talent recruitment & development agency based in Miami.
She has extensive experience with global brands and entrepreneurs providing creative human capital solutions and business development strategies.


Learn More About Growing Your Marketing Career: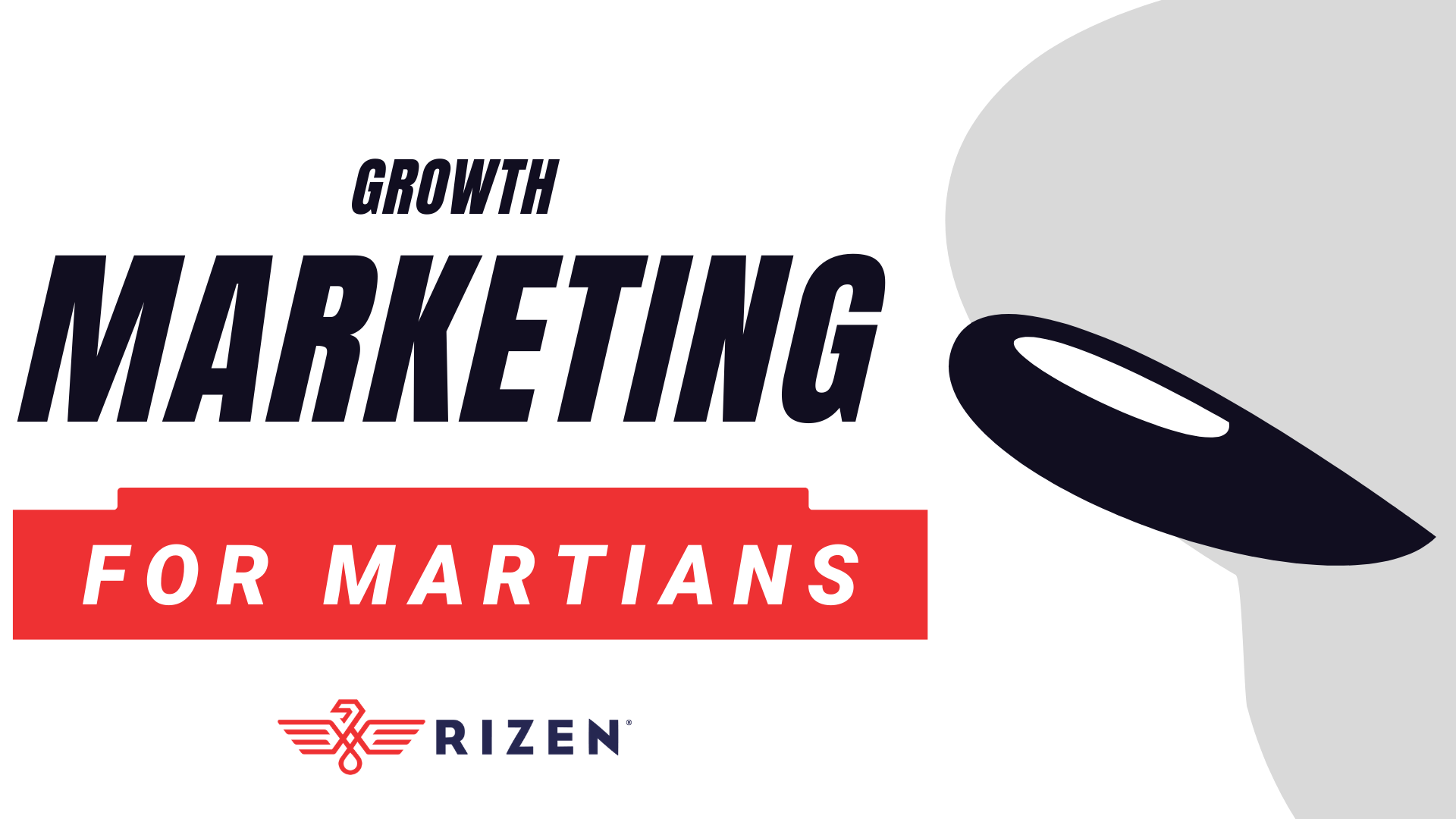 Check Out Our Podcast for More Growth-Focused Discussions
This content is from a recent episode of Growth Marketing for Martians, a podcast dedicated to discussing tomorrow's business growth tips -today!
Hosted by Rogelio Rodriguez and Jeff Lambert, these marketing Martians share an intergalactic love for learning and sharing with other podcast space travelers.
Tune in for new episodes each week! Until then, keep reaching for the stars!