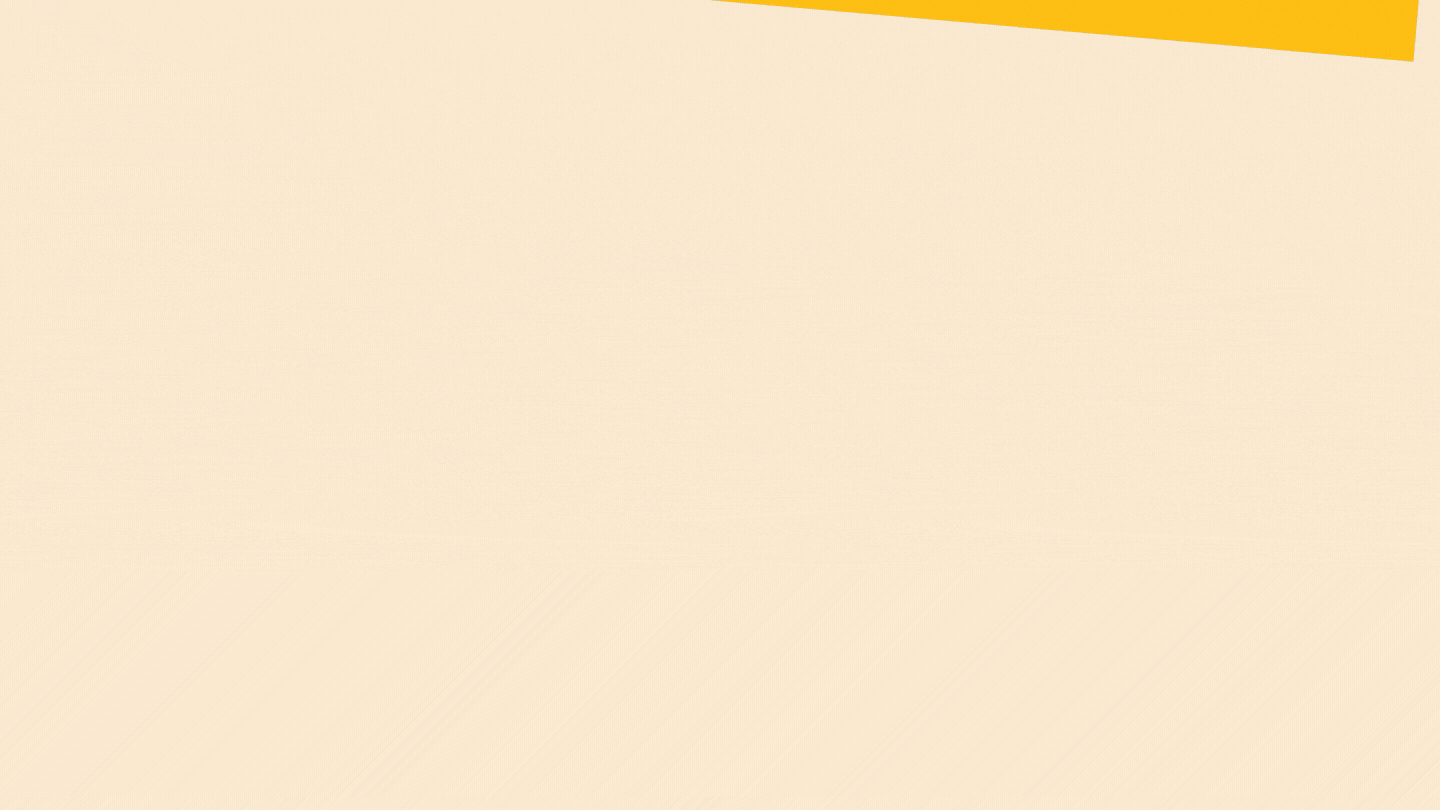 If nothing else, the COVID-19 pandemic has shown that social media is more important to marketing than ever before. Even though we're no gamblers, we think it's a pretty safe bet that social media will only become more and more critical in 2021.
Thanks to platforms like Facebook, Instagram, and Twitter, SMBs and major corporations are staying in touch with their customers, keeping them updated on changing hours and sanitation policies during the Coronavirus outbreak.
When the economy nearly ground to a halt, social media offered companies an affordable and effective way to drive online sales and keep their (digital) doors open.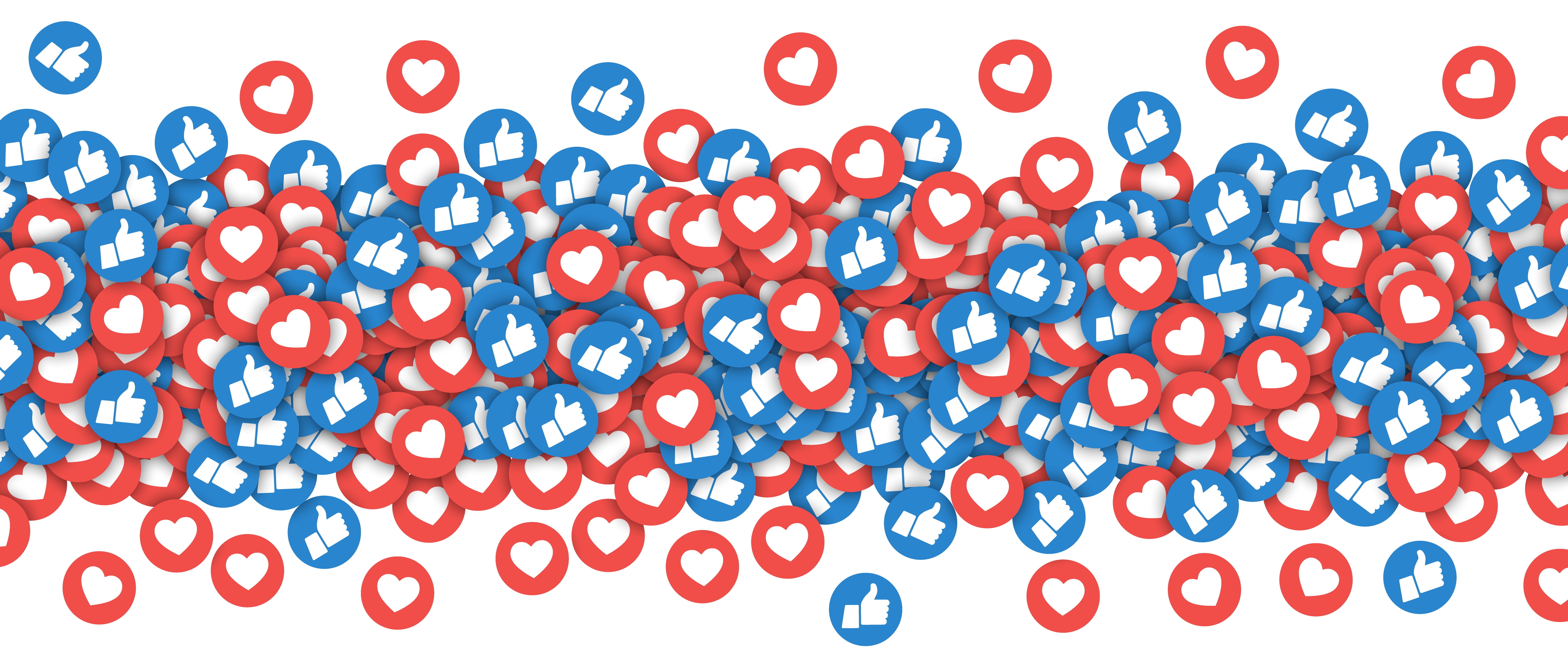 But as always, there's no need to take our word for it. We've got the stats to back it up. Here are just a few reasons why social media is one of the hottest parts of any smart digital marketing strategy:
Now that we've made our case for making social media marketing a priority in 2021, let's get into the nitty-gritty. Here's our guide with everything you need to know about updating your social media playbook in 2021 - and beyond!
---
Table of Contents:
---

Choosing Your Platforms
When it comes to social media in 2021, choosing the right platforms to devote your time and energy is vital. You want to reach as wide of an audience as possible, but you don't want to burn out by spreading yourself too thin.
That's why we think it's best to start small with a core of 2-3 platforms. Once you build up your following on those, you can begin to branch out into other ones.
It seems like every day there's a new social media platform coming out, so it can be hard to stay on top of the most relevant ones. So here's what we think the major platforms will be in 2021 and beyond.
Facebook
In the world of social media marketing, Facebook is king. It's got the most extensive user base of any social platform, clocking in at 2.20 billion+ users (Pew Research).
It also has a wide variety of users. While most people with a Facebook account are Americans between the ages of 25 and 54, the fastest-growing demographic is surprisingly Baby Boomers who are 65 or older.
Pro Tip:
If your key demographic is more likely to be older, Facebook is the site for you because the amount of teens on the platform is slowly decreasing.
Twitter
Twitter is another major player in social media, with a whopping 330 million active monthly users sending more than 500 million tweets a day (Twitter). Twitter has a bit of a younger crowd than Facebook, with 44% of Americans between 18 and 24 having an account.
Pro Tip:
If you have an upscale product, Twitter is perfect for you. That's because their user base is more likely to be wealthy and educated. 42% of U.S. Twitter users have a college degree, while 41% of U.S. Twitter users report an income above $75,000.
Instagram
While it may no longer be the new kid on the block, Instagram isn't going anywhere soon. The platform has a loyal user base of 1 billion+ monthly active users (Pew Research). Split nearly evenly between genders; the platform tends to skew younger users aged 18 to 24, making up most of their demographic.
Pro Tip:
Instagram is the platform for most brands, to begin with. 63% of Americans use Instagram daily, and 73% of U.S. teens say this network is the best way for brands to reach them about new products or promotions. You have to give the people what they want, and what they want is Instagram.
LinkedIn
LinkedIn may not have as many users like the others on this list, but it boasts impressive numbers. LinkedIn's lead conversion rates are 3X higher than other major ad platforms - including the "Big Hitter" Google Ads (LinkedIn).
Pro Tip:
While it only has 690 million active users, LinkedIn can offer your company a more substantial ROI than any other platform. LinkedIn is best for SMBs targeting people between the ages of 25 and 49.
TikTok
Unless you've been living under a rock during quarantine, you've probably heard of the brand new social media platform taking American teens and young adults by storm.
Though TikTok hasn't been around very long, it's already racked up 800 million active users - 90% of whom use it every day (Comscore). It's the most downloaded app on the Apple App store, and it ranks sixth among apps for consumer spending worldwide.
Pro Tip:
It's essential to keep in mind that for the moment, TikTok is only worth it for brands who are targeting a younger demographic, as 41% of users are between 16-24.


Keeping an Eye on ROI
Sometimes, social media marketing can be so fun that it's easy to lose track of your goals. But you have to remember that social media isn't just about coming up with witty captions and getting your "like" numbers up.
It's about spreading brand awareness, converting new and old customers, and keeping your fan base loyal by providing them with useful and entertaining content.
It can be tough to track the ROI you get from social media at the end of the day because you're often playing the long game, wooing, and delighting customers. A lot of the work you do is simply intangible. There are, however, proven strategies to slow and steady growth that WILL produce numbers to keep managers and business owners happy. Let's look at a few:
The 80/20 Rule
As long as you stick to the 80/20 rule, you should stay on track.
Just make sure that 80% of your content is engaging or education content that you base is interested, while only 20% is self-promotion.
Why do you need to keep an eye on this balance? Because people don't follow social media accounts to see commercials for your brand 24/7. They want to be entertained, informed, and have their problems solved. So if you want people to follow you and stay engaged, you need to deliver the content they want to see.
But at the same time, you have to remember your end goal - win conversions and drive revenue. That's why you should also pepper in some promotional content like sales, product highlights, and testimonials.
Pro Tip:
For every ten posts you make, eight should be entertaining or educational, and the remaining two can be promotional. It's the perfect balance for 2021.
Link Content to Landing Pages

As we said earlier, you have to keep your eye on the bottom line when using social media. Sure, a great social strategy can increase your brand awareness and make people feel connected to your company, but you want them to convert.
But how can you do this through social media? For most SMBs, the answer is landing pages.
When you share a link with your followers, it probably brings them to your contact page or home page. But if you want people to take a particular path to conversion, it's a good idea to have a landing page.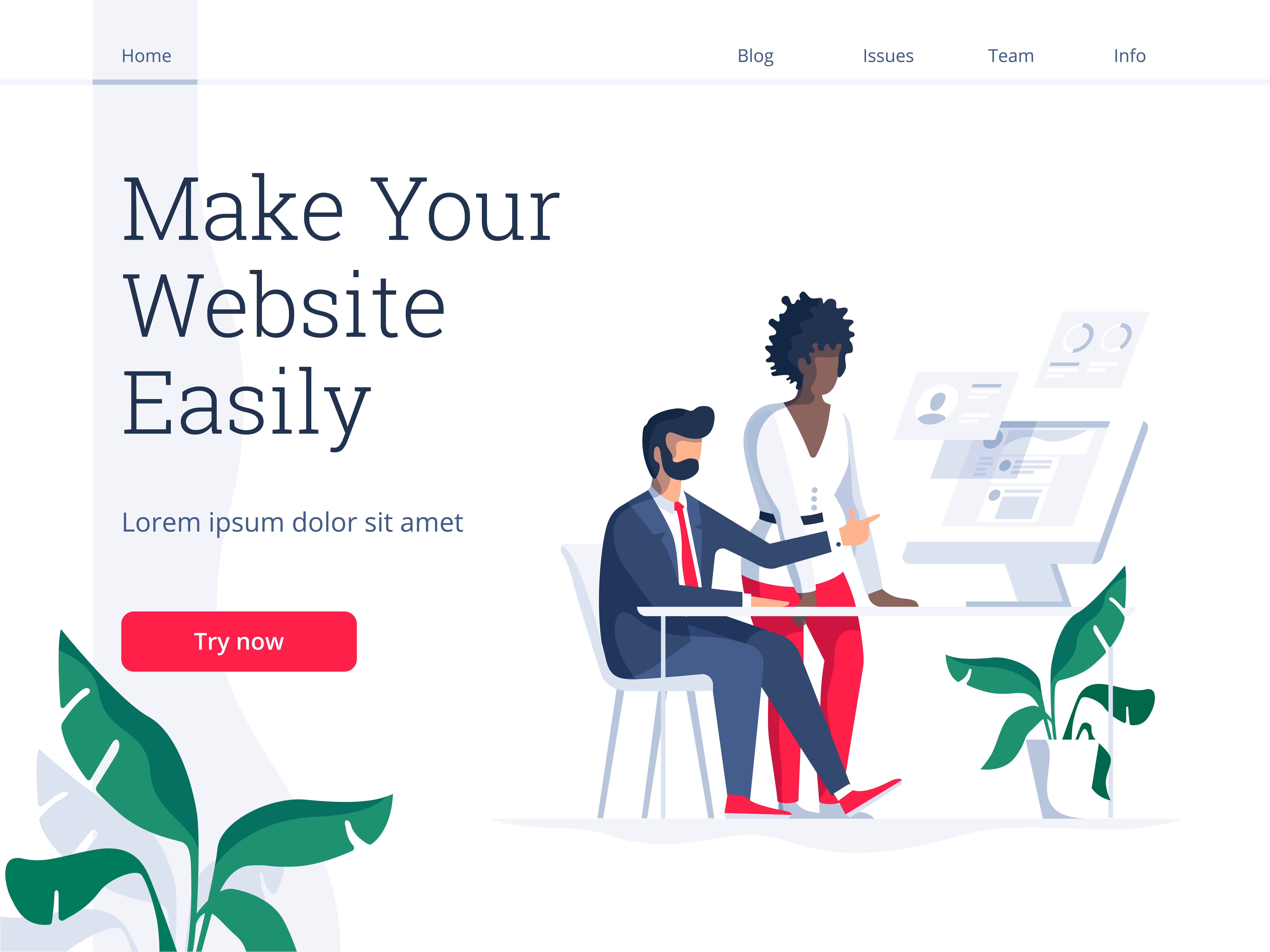 With a social media landing page, you can prompt a specific action related to the campaign you're currently running. For instance, if you're a knit-wear brand with a sock sale, your landing page can funnel users directly to your sock section.
That way, you make it easier for people who are already interested in your socks to check out the sale and purchase your product. If you're advertising an upcoming webinar, you can send people directly to a registration page. It's all about making it easy and logical for people to convert.
You might be thinking, "that sounds like a lot of work when people can just click the link in my bio to get to my website." But personalized campaign landing pages encourage people to get off your social profile and onto specific sections of your website.
Not only does this boost your site traffic, but it also makes it more likely that users will consume your content, make a purchase, or contact you directly. The more clicks it takes them to get where they want to be, the more likely you'll lose them (and their business) along the way.
Pro Tip:
Here are a few services that make it easy to create your landing page for social media:
Unbounce

: Unbounce is a popular option for creating landing pages that offer more than 100 preloaded templates. It's got an easy-to-use drag and drop editor, plus A/B testing capabilities to help you make tweaks that boost conversions.




Accordium

: If you want to include a video on your landing page, then Accordium is the perfect tool for you. They have an integrated AI that automatically pre-populated a landing page for your offer, based on your video content. You can also include PDFs and other related content as well.




Instapage

: Instapage is another drag and drop landing page creation tool, and it's best for SMBs that need to make a lot of pages without reinventing the wheel every time. It's also got collaboration capabilities, so you can have other people on your team make changes.
Conduct A/B Testing
Social media managers are specialists, not mind readers. So if they want to know what their audience prefers, they'll run A/B tests.
A/B testing is when you test two different versions of content, design, and offers on a percentage of your audience. You can see which version performed best and use that on the bulk of your demographic. Just remember to only test one change at a time (like a new headline or CTA) so you know exactly what people are responding to.
Once you figure out what your audience generally prefers, you'll have a much easier time coming up with great content that your followers love.
Pro Tip:
There are lots of different ways to A/B test on social media. Some variations you can test are:
Video length

Video with/without sound

Text post style (quote, statistic, question, etc.)

Emoji use

CTA

Video vs. GIF

Hashtags

Copy

Design (colors, logo placement, etc.)

Video vs. images
Mention People. Build Conversations
Remember, if you want to be successful on social media, you have to be social.
That means building a community, engaging people in conversations, and creating meaningful connections. If you're not doing that, you're not going to get much bang for your social media buck.
Remember, social platforms want people to build authentic communities. So when they see your engagement going up as a result of these practices, they'll boost your posts, making you more visible to new audiences. It's a win-win!
Pro Tip:
Here are some ways you can connect with your target audience and leaders in your industry with social media:
Publish posts highlighting industry-related innovations and cool projects--even if they're not your own. Tag the creator you're mentioning. Not only will this expose your content to their audience, but it may even help you build an offline relationship with the top people and groups in your field!




Always tag any people you mention or allude to in your content. If you're writing a review of Hubspot's CRM, tag them! They might share it or reply.




Ask your audience for feedback. What do they want to see more of from your brand? What do they think you're doing right? Social platforms like Instagram, Facebook, and Twitter all have polling options, so this one is easy.




Respond! When people leave comments, questions, or concerns on your posts, make sure to respond to them. It shows your followers that you're not just a company--you're people! And people buy from people, not from businesses.


Managing Your Workload
Gone are the days when it only took a few minutes a day to manage your SMB's social media accounts. Now, social media managers spend long hours planning, creating, and publishing content. Not to mention that they have to monitor the community by responding to comments, questions, and D.M.s.
Luckily, some excellent software and service options to streamline your social media manager's responsibilities and make it easier for them to do their job. Here are some of our recommendations.
SproutSocial
If you're trying to save time and energy, you need a social media management tool like SproutSocial. It's kind of pricey, with the standard plan starting at $99.
Still, it's got a great mix of capabilities and technology that will help out almost any SMB. With SproutSocial, you can schedule content across platforms, access robust analytics, and use advanced social listening tools. It can even help you identify influencers in your industry. Talk about an all-in-one!
Later
Later is another scheduling app, but its focus is mainly on Instagram. It's also one of the only social media scheduling apps that lets you schedule Instagram posts for free. If you have a free account, you have to manually post the image and caption, but Later will set an alarm reminding you to do so. They also let you store the photo and caption, making it even simpler to post.
But Later also offers paid subscriptions. The more you spend, the more you can manage details through the app. Depending on your subscription, you can schedule Instagram Stories and multi-photo posts and gain deep analytics access. Later also features a handy hashtag suggestions feature and can search and repost user-generated content (UGC).
MeetEdgar
Another scheduling app, MeetEdgar is perfect for the social media manager who is short on time. MeetEdgar stands out from the crowd because it is easy for users to recycle posts. Thanks to this focus, the time and energy you dedicated to creating excellent content are quickly gained back.
To get started, upload your content in the form of text, images, videos, or links and then place them into categories. MeetEdgar has six suggested categories (Inspirational/Funny, Blog Posts, Promotional, Questions, Tips, and Use Once). Still, you can change these as you like.
From there, you have to create a schedule using these categories. Edgar will start posting what you scheduled. When it runs out of content, it will begin to recycle old posts based on performance and popularity. For the social media manager who doesn't have much time on their hands, this is the perfect tool.
Canva
In an ideal world, every SMB would have a dedicated graphic design to create amazing content and marketing material. Unfortunately, that's not always the case. And even when you do have a designer, sometimes they are needed for other projects.
So how do you make professional, attractive social media content without a graphic designer or even a photoshop license?
With Canva, of course.
Canva is the DIY social media manager's best friend. It comes pre-loaded with modern, beautiful templates for everything from social media posts to email banners and slide decks.
There's a free option that's a breeze to set up, but if you're looking for more control and cooler tools, the paid version is the way to go. It's super easy to learn how to use, and it makes creating gorgeous content a snap.


Sometimes it can be challenging to stay inspired and continuously generate exciting new ideas for social media content. But luckily, social media is one of the best places to find inspiration in the first place!
To stay motivated and inspired, make sure to follow outstanding social media accounts. Of course, you should pay attention to competitors and influencers in your field. Still, it's also essential to stay up to date with social media marketing gurus too. Here are some worth subscribing to:
According to his Instagram bio, Chris Do is an "Entrepreneur, Educator, [and] Agitator." But he's also an Emmy award-winning designer, director, CEO, and Chief Strategist of Blind and the founder of the online education platform, The Futur. He posts visually-charged, cutting edge insights in digital marketing and business. Plus, his posts are crisp, attention-grabbing, and engaging. He's the perfect social media case study.
Neil Patel is kind of like the king of digital marketing. He's a New York Times bestselling author, named a top 100 entrepreneur under 30 by Obama, and landed a spot in Forbes's top 10 marketer list. He churns out high-quality content that will help you stay on the cutting edge of everything related to digital marketing. His profile is also a great source of inspiration because he's known for posting short, pithy tweets that spark significant conversations.
Rand is the founder and former CEO of MozSEO. These days, he runs SparkToro. And while he's a digital marketing genius, he also has revolutionized social media. He's famous for his "Whiteboard Friday" videos, which feature just him, his handlebar mustache, a whiteboard, and an SEO or digital marketing concept. Follow him on social media for continuous killer examples of thoughtful blog posts, engaging videos, and impressive facial hair.
Other Inspirational Sources
Podcasts
If you're trying to find some inspiration on your daily drive to the office, there's no better format than a podcast. Here are some of our faves: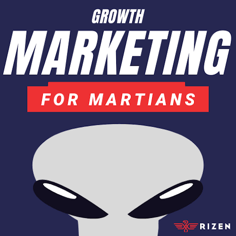 Growth Marketing For Martians
This is Rizen's official podcast! We're kind of obsessed with marketing, so we made a podcast to talk all about it. Our episodes are about 30 minutes long and we chat about everything from social media to email marketing to A/B testing.
We may be marketing nerds but we don't take ourselves too seriously, so give us a listen if you're looking for a combo of humor and killer marketing tips.

CRO Cafe
The CRO Cafe is an award-winning podcast that interviews experts in the field about conversion rate optimization (CRO), experimentation, user research, and digital marketing. They cover topics ranging from statistical knowledge to the importance of empathy in leadership, so you're sure to find some pearls of wisdom.
Marketing Smarts
Marketing Smarts is a podcast created by the experts at Marketing Profs, and they've churned out quality marketing advice since 2000. That means you're sure to find podcast episodes on whatever topic you're looking for (not to mention blog posts, infographics, webinars, and more!).
Videos
If you're more of a visual person, there are countless marketing videos on platforms like YouTube and InstagramTV. These accounts make some of the best marketing videos out there:
Five Minute Social Media
Jerry Potter is the Creative Director and CMO for Mastodon Media and he created a YouTube channel called Five Minute Social Media.
He posts short videos that are perfect for the beginner social media marketer. He walks you through things like how to post an Instagram story or edit a Facebook post after you've published it.
Social Media Examiner
Social Media Examiner makes excellent content for social media marketers who want to learn more about strategy and how to use all the tools social platforms offer. Most of their videos clock in at under 7 minutes, so they're perfect for the social media marketer who's in a time crunch.
Mei Man
Mei Man is the owner of a marketing agency specializing in helping her clients create a next-level social media strategy. Check out her channel for proven strategies and secrets to boosting engagement and fast-tracking your growth.


Social Media+Valuable Content=Success
At the end of the day, you need to remember that it's not about having social media accounts just to have them. It's about creating valuable, engaging content that delights and informs your followers. You have to provide them lots of value if you want them to keep listening to what you have to say.
And on top of that, you have to regularly post this excellent content--usually around 3-5 times a week. The only way you're going to create and sustain a loyal, engaged community is by regularly posting great content that's relevant to your demographic.
Buying bots to like posts and spam your comment section isn't going to do anything but make your vanity numbers bigger. If you want to reap social media marketing benefits, take time to nurture an authentic community on social media.
Crafting the perfect social media strategy is no small feat. But when you do it right, it can drastically boost your brand awareness, gain loyal fans, and keep happy customers coming back for more.
Ready to start crushing your social media strategy? Partner with Rizen, and we'll craft a custom social media and content strategy that will help you stand out on social in 2021. Contact us today!