I personally have an infatuation with technology that makes my life easier. I am what social psychologist call an early adopter. During my career as an entrepreneur I have used hundreds of tools. The following are some of my favorite tools that make marketing life a lot easier. The best part is that they are
AMAZINGLY easy to use.
The tools are organized by use:
- Content Management System
- Client Relationship Management
- Website Visitor/Lead Intelligence
Buzzsumo -" I do not want to save time by scheduling my social media post" - Said No Marketer Ever. With Buzzsumo you can find the most shared content on the web. It handles all your curating and gives you ideas on what to compose, making it easy to stay on on top of your social media game.
How we use Buzzsumo: We use it to research social media sharing trends and sound really smart in front of our twitter followers. Here is an example:
I searched " Saas Marketing"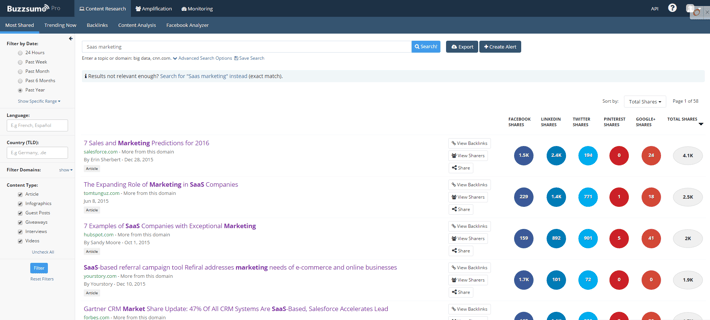 We've found a lot of value in the content suggestions for our clients (Thanks to Will who discovered the app for us), which are easy to read then add.
Wordpress - For those who are running their website or blog via WordPress, perhaps the fastest and easiest way to set up a landing page is simply to create a new page. If you blog with WordPress, the blog content you create falls into Posts. Pages allows you to create static content for landing pages—"Download our Checklist," "Sign up for our Newsletter," etc.—can be made quite easily created. \
How we use WordPress: At Rizen we use a great template, Divi, in order to create some amazing websites. The first version of our own website was created with Divi. The template allows users with no prior coding experience to create amazing looking websites. We customize all the sites we design using some HTML and CSS code to enhance the user experience.
Here are some examples for our work on Wordpress and Divi: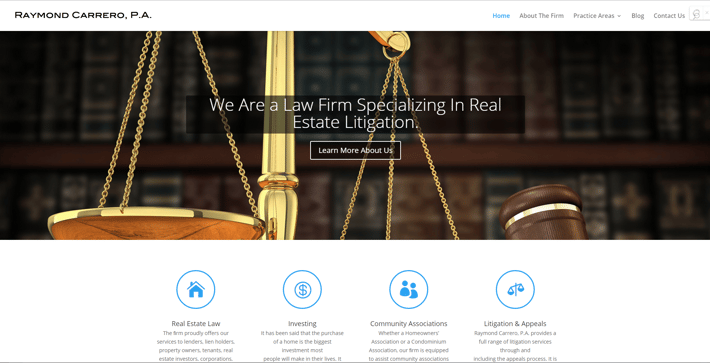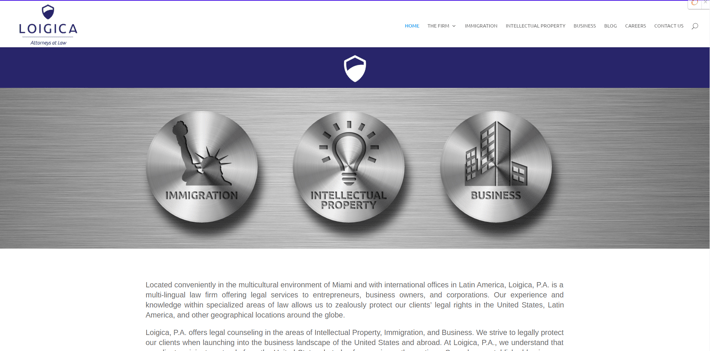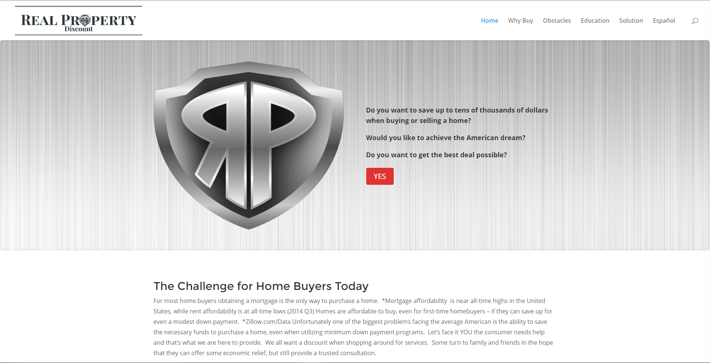 Google Analytics - Google Analytics does pretty much everything in terms of tracking the traffic to your website. It's a huge, monstrous amount of info, generously given away for free.
How we use Google Analytics: As a social media marketing team, we appreciate the ease with which we can see traffic from the different networks (Acquisition > Social > Network Referrals). We can check the engaged reading time by looking at Time on Page. And for the real-time stats of who's on our site right now, we can simply click on Real-Time > Overview.
Hubspot CRM - A lot of the best CRM tools (Customer Relationship Management) help you stay abreast of your current and future customers. Think of a futuristic address book. The best ones are loaded with features and information.
HubSpot CRM is a bit of a quick-and-easy tool to keep track of all your contacts!
How we use Hubspot CRM - Intended as a tool to help you salespeople, HubSpot CRM gives you a full fledged customer relationship management system and is simple to customize to your business.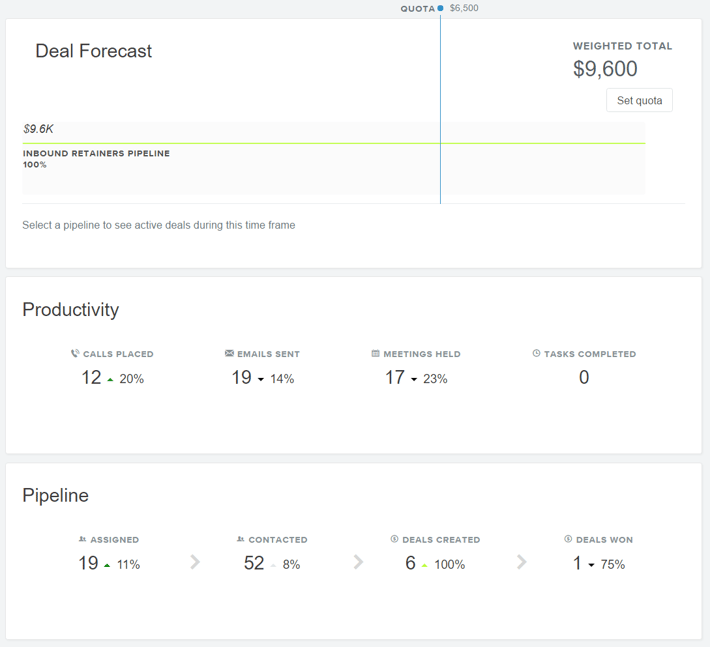 With it, you can tack social media profiles, biography, interests, big news, etc.—by looking at the contact timeline.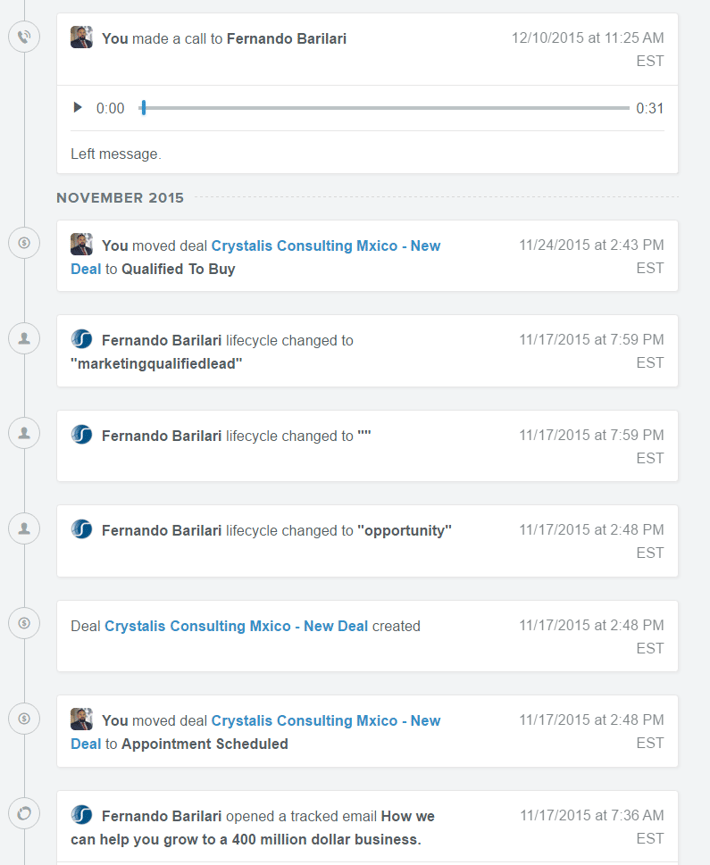 If you're wanting info on a single person ad-hoc, simply enter their email or name into the address bar.
Leadin - Leadin is a tool you can use to get started with inbound marketing. Leadin allows you to capture information about your leads. A simple browser based cookie allows you to match a the lead contact record with the ip and therefore providing you intelligence the users behavior on the site. It tells you all the pages they visited prior becoming a lead. Here is an example of what the intelligence looks like: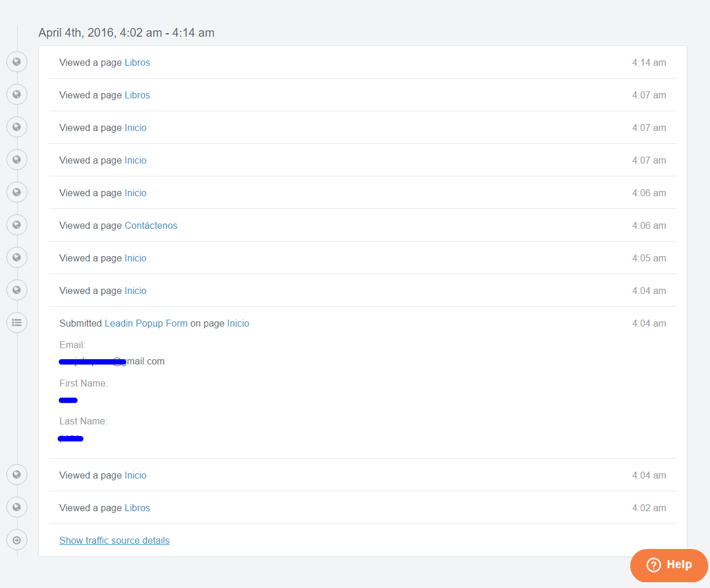 Hubspot Sales (Formerly Sidekick) - Hubspot Sales can track your outgoing email to tell you when the recipient has read your email.

It's a very, very advanced read-receipt. Plus, if you are using the business version you can make calls, add to the hubspot CRM, add a contact to your CRM and send quick emails using templates.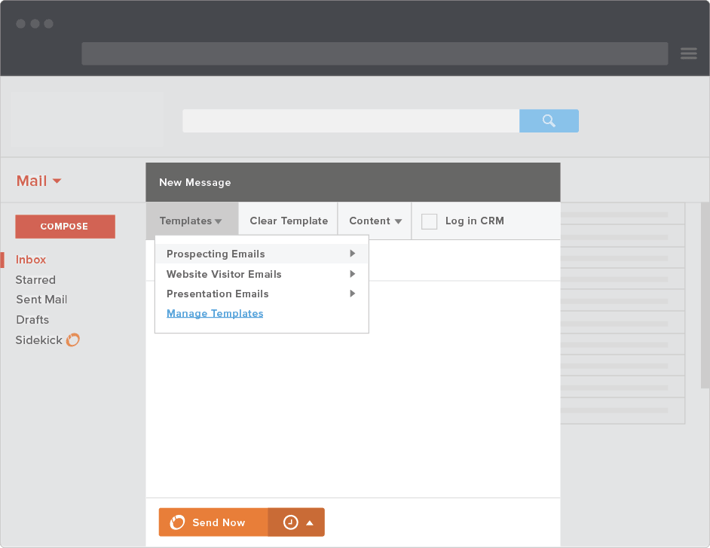 How we use Sidekick: You can gain a lot from the Sidekick notifications about your emails, and there's also a lot of value that Sidekick adds to your inbox itself, with a sidebar of information on everyone who sends you a message. The sidebar includes links to all the person's social profiles, plus a stream of recent tweets and the ability to call from your inbox! Check out sidekick for business.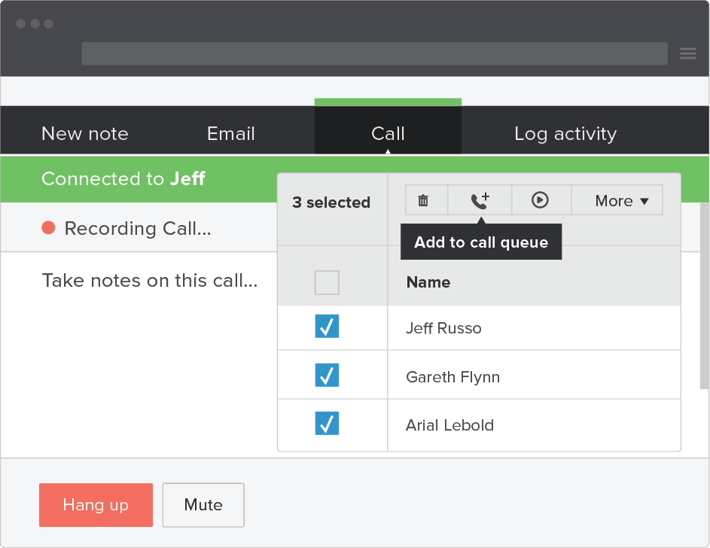 HotJar - Let's say you're curious how your visitors are actually using your website—where they click, how far they scroll, etc. Tools like Hotjar can show you exactly what your visitors are doing, via heatmaps, clickmaps, scrollmaps, and visitor recordings. Hotjar also has options to analyze your funnel and to insert messages and surveys to your visitors.
How we use Hotjar: User research can be incredibly powerful stuff. How much of the content do they read? Where do they pause? What do they click? Seeing all this information helps me write better content and design better blog posts. Here is what it looks like on our site:

Alonng with the understanding of the inbound marketing methodology, these tools will help you improve your marketing strategy. What tools do you use to better your inbound marketing life?