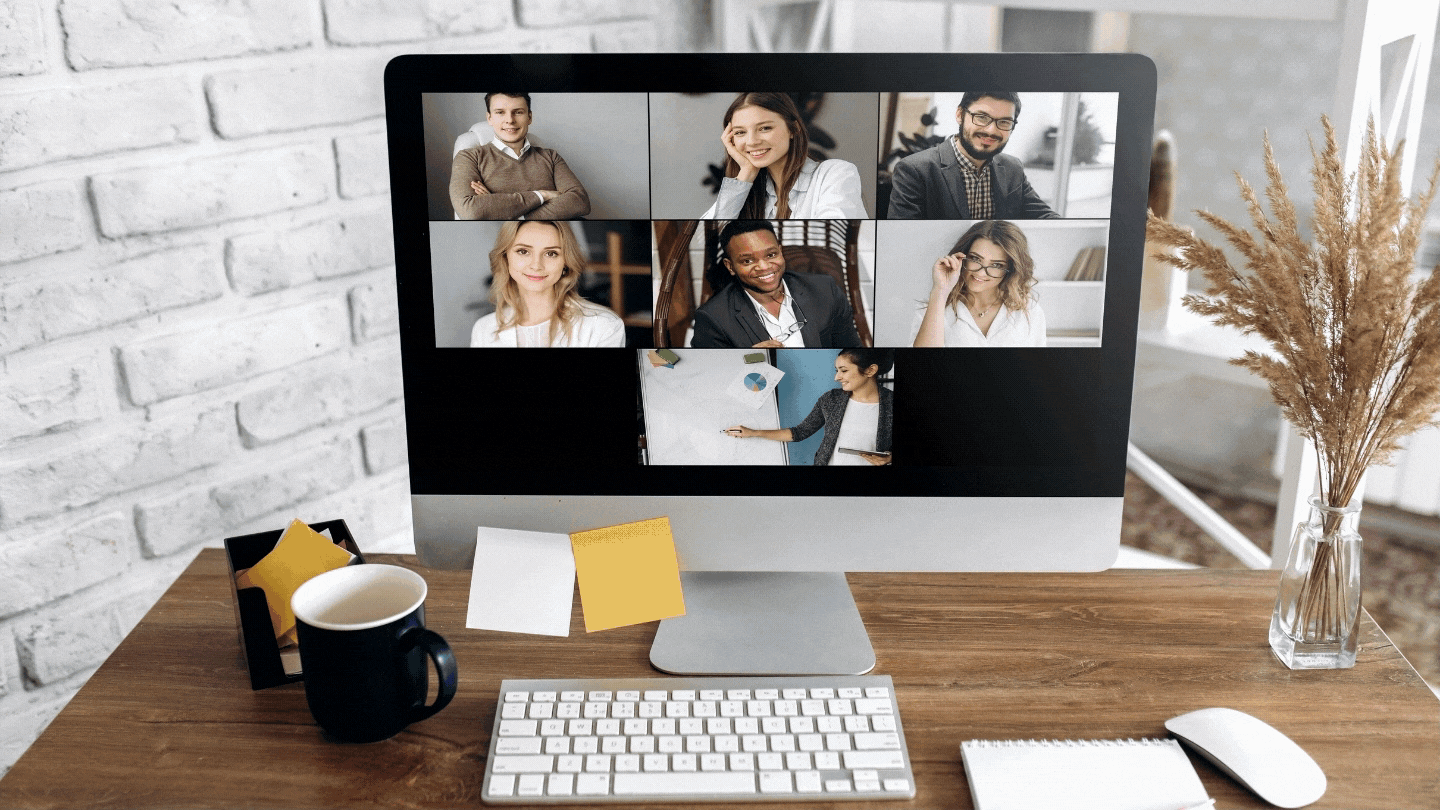 In today's office environment, you're just as likely to have a co-worker in a different part of the world as having a co-worker in the next cubicle. If you're a marketing manager and want to ensure you're running your virtual meetings efficiently, you need to adapt your approach.
Our world is increasingly moving to a virtual norm, and this trend became supercharged with COVID-19 stay at home orders. A recent study revealed that 54% of workers would like to continue working primarily from home after their quarantine ends. (IBM)
The problem is meeting over Skype or Zoom isn't the same as meeting in the boardroom. Not only is it not as personal, making it hard to communicate and stay focused, but there's also more room for miscommunication. The chances of interruptions and delays increase exponentially - from hit or miss Wi-Fi to varying levels of knowing how to use the software in question.
If running virtual meetings with your team feel like one giant question mark, don't sweat it. Here are four tips to ensure that your next virtual meeting goes smoothly.

Tip 1: Set an Agenda Ahead of Time
The best thing you can do for yourself and your team is to set an agenda before every meeting. Most employees have attended a conference that seemed to have no clear path or dragged on for way too long, leaving them wondering why even met in the first place?
As a marketing manager, you've got enough on your plate. You need to ensure you're getting the most out of your day. Plus, your employees are busy too! Please don't add to their frustration by making them feel their time has been wasted.
While it may be tempting to show up and improvise that next virtual appointment, you'll be happier if you set an agenda ahead of time to ensure you stick to the plumbline. Plus, it'll give your employees a clear understanding of the meeting so that they can prepare any questions or comments ahead of time.
From iCal to Google Calendar, every digital calendar option can add notes or a description to an event. Use this area to add a simple numbered agenda. Take it a step further by putting the link to a shared Google Doc or Microsoft Word file to let employees add their own items to the upcoming agenda.

Tip 2: Provide Multiple Options for Questions & Feedback
If you want to ensure your employees will ask questions and give their honest feedback, you need to provide them with multiple options to do so!
Virtual meeting technology has come a long way. The days of the 10-way conference on your cell phone are gone. Nowadays, different platforms like Zoom, Webex, and Microsoft Teams offer various sophisticated communication options outside of the "speak louder than everyone else" approach.
Most platforms include a chat feature where attendees can comment or ask questions. Some even have a "raise your hand" feature for more structure.
It's important to remember and cater to the different personalities within your team. Some employees just don't feel comfortable asking verbal questions in front of 20 people, so begin meetings with an announcement about how participants can join in on the conversation.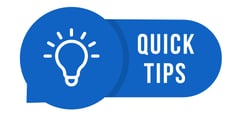 One more practical tip: send follow-up emails containing a recap of the meeting with an option for employees to email additional questions or comments. Some of the best feedback comes after people have had a chance to process an event!

Tip 3: Create a Set of Meeting Guidelines
The truth is, when we're at work, we tend to look and act more professional than when we're at home. Unfortunately, the work from home (WFH) life tends to blur the lines between... well...work and home. This brave new world can often encourage a mixed approach to meeting decorum.
A Florida judge recently called out attorneys for showing up to virtual hearings while in bed, under their covers, and even shirtless on occasion. This virtual connectivity is the "new normal," and you need to provide leadership on what's expected!
Take the time to draft shareable list guidelines for all virtual meetings involving your department or overall organization. This list should include:
Create a dress code. Employees don't necessarily have to include a full suit, but they should know what dress code is acceptable.




Have a "background" rule. Ask employees to choose an area without unnecessary distractions, such as children and pets in the background. Consider providing a stock background image with your company's logo.




Provide sound optimization recommendations. To ensure optimal audio quality, provide guidelines employees can implement, such as using a small space, utilizing sound dampening aids, or using an external microphone.




Provide lighting tips to ensure that everyone is visible.

Tip 4: Follow the 10-Minute Rule
Unless you're running a quarterly or year-end meeting, you need to keep your sessions short. If you go too long, you'll lose your employees' attention.
There's a reason that TED Talks don't go longer than 18 minutes. Molecular biologist John Medina noted in the book Brain Rules that the human brain starts to tune out and lose focus on one subject after about 10 minutes.
Keep it short.
If you do need to run a longer meeting, or you find that your employees are starting to lose interest, try these two tips to keep them engaged:
Use storytelling. Provide hypothetical examples to illustrate a new idea or product to help people envision it in a meaningful manner.




Use visuals. A picture truly is worth 1,000 words. Make sure any text blocks longer than a sentence comes with visuals.

We Provide Meaningful Support for Marketing Managers
Marketing managers NEED to master virtual meetings to ensure they succeed in the 21st-century workplace. While virtual appointments may be ineffective and frustrating for most, your company can be the exception. Get your online sessions on track to ensure everything runs smoothly with a bit of thought and preparation.
If you're transitioning to a telecommute environment or simply want to establish a stronger work from home (WFH) team, then reach out to Rizen today.
We'll get you up to speed with the latest virtual management tactics and strategies to help you succeed as a marketing manager. Partner with us today!