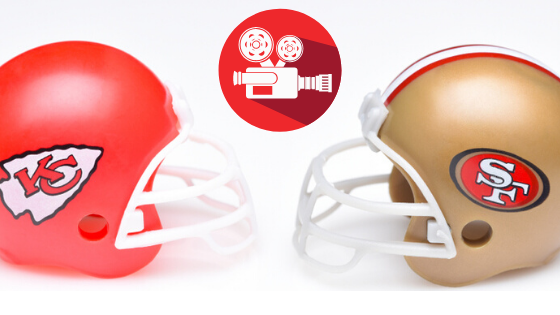 Super Bowl LIV has come and gone. The Chiefs emerged victorious after an amazing 4th quarter comeback, while the 49ers were left wondering "what if" on several critical decisions. The matchup, no matter who you cheered for, was exciting from start to finish.
More than 100 million Americans tune in annually to watch the event, making it a perfect (yet expensive) opportunity for brands to catch consumers' attention. Super Bowl commercials have received as much attention as the games themselves in recent years.
So, from a marketer's standpoint, which ones hit the mark for engaging target audiences? We break down our favorites based on the inbound philosophy.
1) Kia Shows They're All Grown Up
It wasn't too long ago Kia's Super Bowl commercials featured dancing mice in tracksuits and Christopher Walken with sock puppets. Humor was the way to attract a young audience to their cost-conscious line of automobiles. Times have changed.
Kia is celebrating 25 years in the U.S. market. Their vehicles continue to rack up safety awards and take on a more mature user base. In addition, the company understands today's customer wants their brands to have a soul - one that shows concern for the same issues society at large is grappling with.
With this in mind, Kia launched a serious-toned commercial featuring NFL star Josh Jacobs. Jacobs grew up homeless in an economically depressed area in Oklahoma.
Jacobs is shown speaking to a younger version of himself, giving him advice to persevere and never give up on his dreams. The title of the ad? Tough never quits. Behind this emotional narrative, the company showed off its newest model, the Kia Seltos.
The commercial itself would have been enough to show the company indeed makes a vehicle that's tough, yet affordable. But there were two announcements Kia made once the video was aired that took the message even further:
The company announced they would make significant donations to three charities that battle childhood homelessness. The amount would be based on how many yards the two Super Bowl teams compiled during the game.

They promoted their brand new manufacturing facility in Georgia and their commitment to creating jobs in the United States.
Kia understands their current customer base is often the working class who struggle with job security. Using an NFL star, during the Super Bowl, to drive this point home was a smart way to show Kia's focus in 2020 and beyond:
1) Building quality, affordable vehicles.
2) Investing in the communities that drive them.
2) Rocket Mortgage Shows Its Muscle
Humor is a powerful vehicle for driving brand attention. Super Bowl commercial history is filled with hilarious ads that achieve such a goal. This year's comedy gold medal goes to Rocket Mortgage, who convinced Aquaman star Jason Momoa to show a...different look than what the public sees.
In this ad, Jason is shown heading home to his residence, explaining how his home is his sanctuary - the only place where he can let his guard down. Then Momoa proceeds to shed prosthetic arms and a stomach attachment to reveal a skinny, under-toned body underneath all that muscle. Apparently, the hair is also a ruse, as he removes that too, revealing a healthy bald spot.
Rocket Mortgage quickly overviewed how their platform helps customers find the perfect home through a customized, convenient service.
The topic of home mortgages is a dry one, indeed. Finding a way to inject humor while speaking to everyone's underlying need for a space to call "home" was brilliant. The service surely saw a spike in site visits and app downloads as a result. Well done!
3) Google's AI Tools Know No Age Limit
If there's one company that doesn't have to worry about brand recognition - it's Google. And yet, the company's marketing department does an excellent job of informing the public about how their services can reach every customer. If there's one demographic that shies away from a tech-dominant company, it's the elderly.
Google speaks directly to the human experience by showing the reality of growing old and losing a loved one. This experience has touched almost every family watching the Super Bowl.
In the ad, an elderly gentleman is viewing photos of his wife Loretta (via Google Photos) and reminiscing about a beautiful companionship. Throughout the ad, he activates Google's assistant feature, asking it to remember specific details about his spouse. These details include anniversary memories, favorite sayings, and how she felt about his mustache.
The ad brilliantly shows how seamlessly Google's products can fit into daily life while showing their ease of use at the same time. The commercial sparked attention differently, yet the result was just as effective.

Reach Your Customers Through the Power of Video
Million-dollar Super Bowl commercials are worth the investment for many companies due to the massive exposure. These brands understand the power of video in engaging customers. In fact, 87% of marketers are currently using video as a marketing tool (Wyzowl)!
If you're thinking about promoting your business with video, Rizen Inbound has the knowledge base to help you grow. Learn more about the benefits of video marketing and view our beginner's video equipment guide as you plan out your next project.
If you're looking to partner with an experienced, knowledgeable, and friendly marketing firm to help with your video efforts, check out Rizen. We can help!
Visit our website, learn more about inbound marketing on our blog, or follow our adventures on social media. We're on Facebook, Instagram, LinkedIn, and Twitter.
Have questions? Contact us today. We can't wait to hear from you!