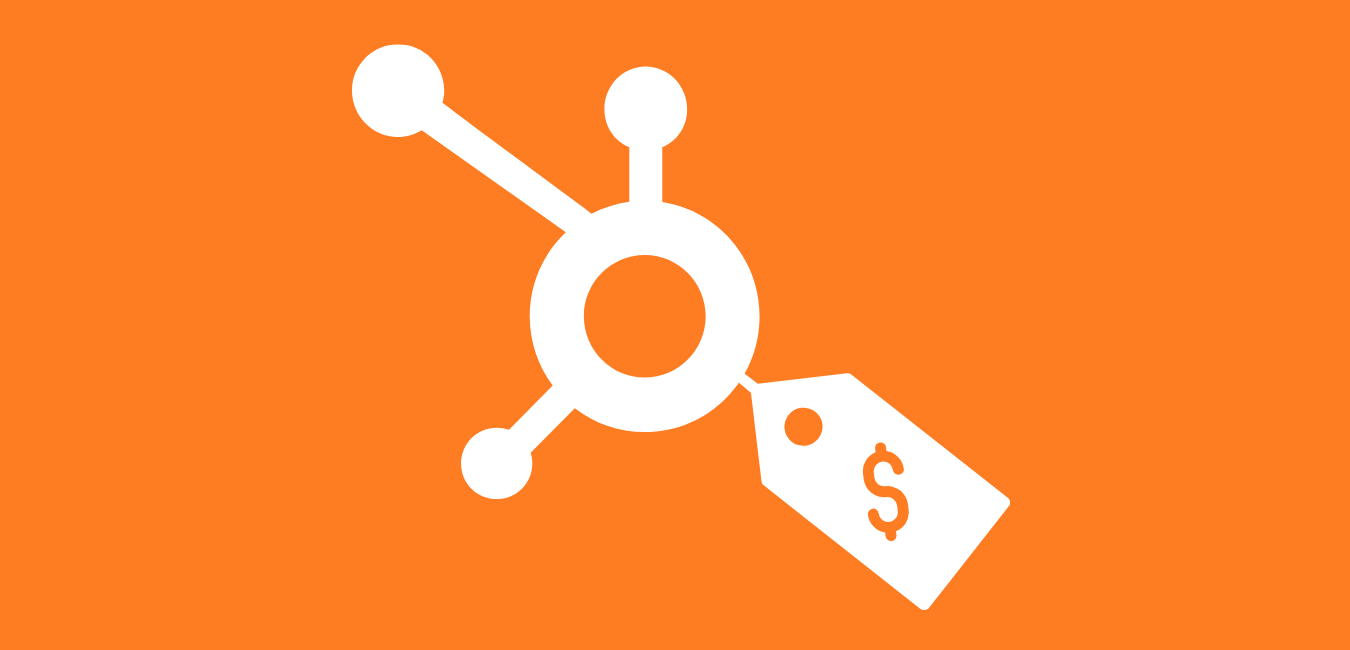 If you haven't heard by now, HubSpot is a pretty big deal.
They're the authority on inbound marketing. They essentially spearheaded the software movement behind the idea that marketing should be helpful, not disruptive.
If you're wanting to step up your marketing game with the inbound marketing methodology, you'll want to consider entering the HubSpot world. The publicly traded company has been around since 2006, offering an easy, all-in-one solution for marketers and salespeople worldwide.
Their platform combines inbound marketing, CRM, email marketing, analytics, automation, and more, so marketers can get everything done in one spot.
HubSpot is all-encompassing. You might be wondering how the pricing works, so we'll break it down simply for you.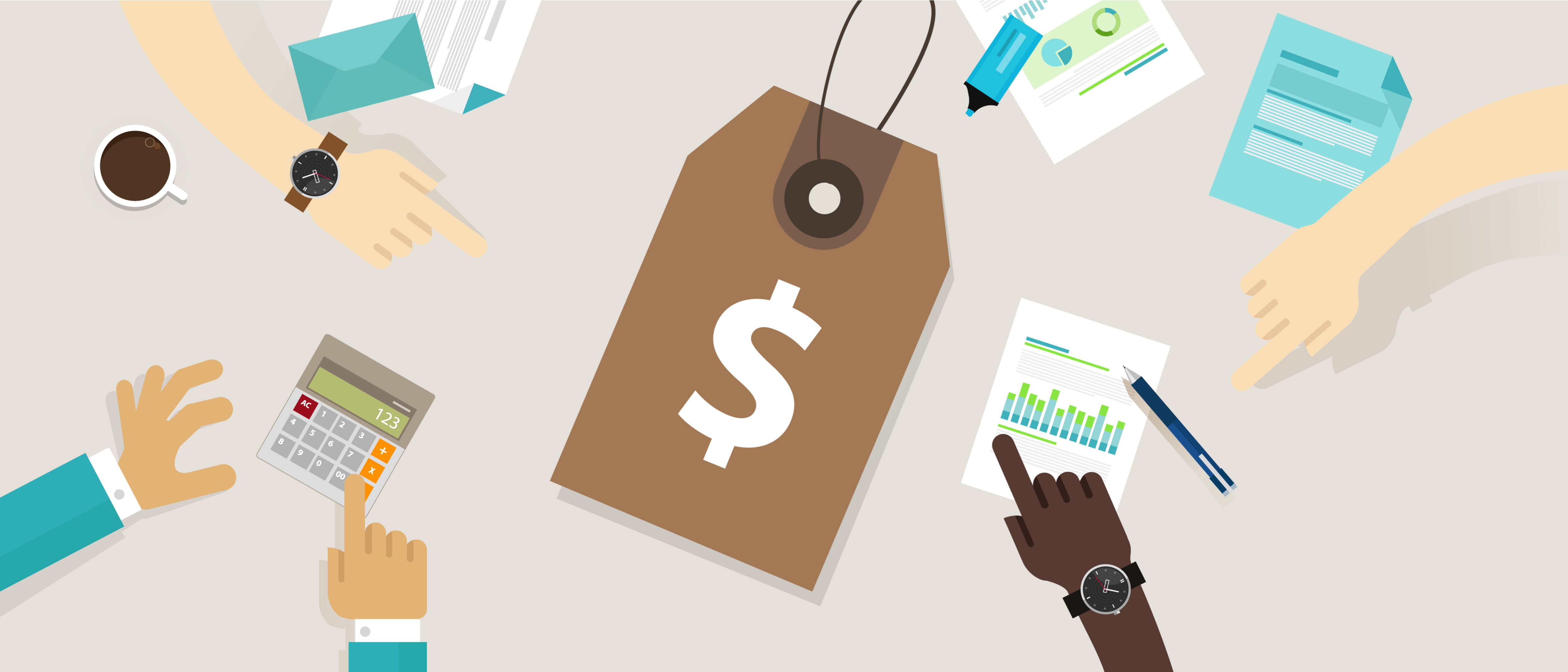 What You Get with HubSpot Pricing
HubSpot features 4 main products. They feature a "land and expand" pricing model that begins with HubSpot CRM… which is completely free. Sounds pretty good, right?
That's because it is. Their CRM is incredible, offering new and seasoned marketers an easy way to organize their marketing efforts.
After you land on the free CRM, HubSpot has 3 expansion plans to dive deeper:
Marketing Hub
Sales Hub
Service Hub
Each plan includes a variety of features and add-ons:
Free
Starter ($50/month)
Professional ($400-$800/month)
Enterprise ($1200-$3200/month)
They also offer Growth Suite which bundles all the products together at a combined discount of 25%.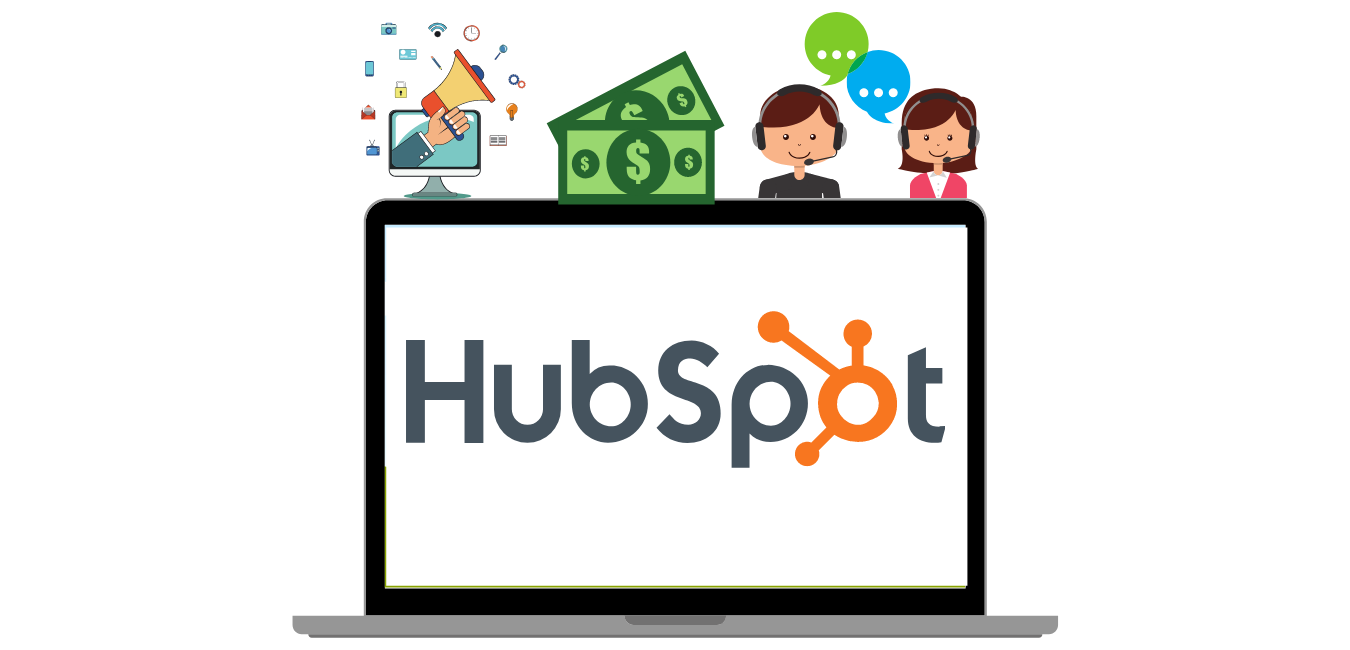 Breaking Down Each HubSpot Product
You may be wondering what each of the 4 products does. Let's break it down.

First, we'll start with HubSpot CRM. It's an extensive customer relationship management tool with a heavy focus on sales. With HubSpot CRM, you can:
Track leads
Track customers
Create customer interaction timelines
Chat with prospects in real time
Integrate Outlook and Gmail
Combine email and social media communication
Create goals and tasks for your team
Create team profiles
And more...

Next up, we have the HubSpot Marketing Hub. This marketing platform is best suited for experienced solo marketers and entire marketing teams. You can do just about everything revolving around your messaging, including:
Build email marketing campaigns from scratch
Create an SEO strategy
Manage advertisements
Create and upload content
Receive full reports and analytics
And more...

Next up we have the HubSpot Sales Hub which is complete with advanced sales tools and features for sales teams. Here's what's included:
Contact insights
Company insights
Email templates
Email tracking software
Email notifications
Meeting schedule
Team email
And more…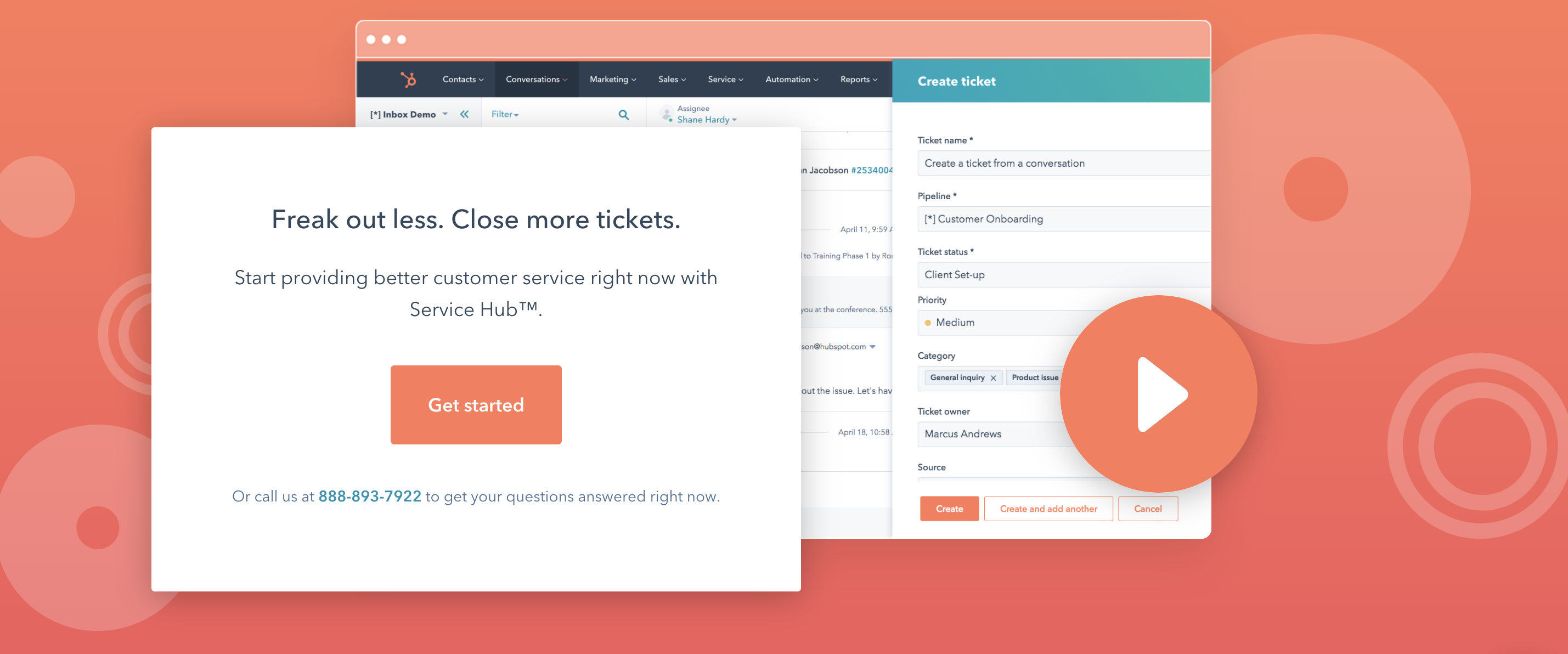 HubSpot's final product is the HubSpot Service Hub which is all about customer support. With it, you get:
Live chat
Ticketing
Chatbots
Canned snippets
Meeting scheduling
And more…

Quick Guide: HubSpot Pricing & Plans
HubSpot offers a ton of various features and tools. But, for the sake of simplicity, we'll focus on the main features with each tier of their plan.
Naturally, they become increasingly expensive as you upgrade. Thankfully, it starts with HubSpot CRM which is 100% free.
Each price is broken down by month. However, if a plan costs more than $400 per month, it's billed annually. It's important to note that HubSpot's free plans come with HubSpot branding. If you want to remove it, you'll need (at a minimum) to upgrade to the Starter plan.
HubSpot allows you to pay in 7 currencies: USD, EUR, GBP, AUD, JAP, COP, and SGD.
You'll notice that each plan gives you a different number of "users". These are simply admin accounts that can access every feature of the plan.
Free Plan

Starter Plan

Professional Plan

Enterprise Plan

HubSpot CRM

100% Free.

Add unlimited users and 1 million contacts.

N/A

N/A

N/A

Marketing Hub

$0/month.

Tools include team emails, forms, basic bots and chat.

$50/month.

Lead capture forms, email marketing, ads, and more.

$800/month.

Add all inbound marketing features like content strategy, SEO strategy, landing pages, phone support, CTAs, etc.

$3200/month.

Get the whole package: CMS membership, in-depth analytics, custom reports, YouTube integration, and more.

Sales Hub

$0/month.

Solid selection of tools with limited use: i.e. email tracking limited to 200 emails, call users for up to 15 mins, etc.

$50/month.

Get 8 hours of calling time, unlimited email tracking, email sequences, chatbots

1 free user.

$400/month.

Get phone support, 300 automated sales workflows, Salesforce integration, and more.

5 free users.

$1200/month.

Get English call transcription, predictive lead scoring, 30 e-signatures/month, up to 1,000 playbooks, and more.

10 free users.

Service Hub

$0/month.

For 1 person. Includes ticketing, email and chat to ticket, live chat, 5 canned snippets, 1 meeting link/month.

$50/month.

Includes conversation routing, canned snippets, email templates, email sequences, more meeting scheduling.

1 free user.

$400/month.

Build a knowledge base, includes phone support, customer feedback, Salesforce integration.

5 free users.

$1,200/month.

Includes custom reporting, multiple currencies, 1,000 playbooks, goals, etc.

10 free users.

Growth Suite

(All 4 products bundled together)

$0/month.

$113/month.

1 free user.

$1,200/month.

5 free users.

$4,200/month.

10 free users.

HubSpot's A La Carte Menu: Add-Ons & Custom Bundles
HubSpot goes beyond their regular plans to offer even more features… a la carte.
On top of their plan offerings, you can also add more features and extra users:
CMS: Content Management System to create a lightning fast, mobile optimized site. You can purchase this product completely on its own. It's $300/month (plus a $1000 setup fee)
Custom reports: Get custom reports with customizable dashboards and templates sent via email every month. It's $200/month.
API: If you want to increase the API call volume of integrations, you can increase your calls from 40k per day to 160k per day for an extra $500/month.
Add extra users: This varies depending on your plan. Each extra user in the Service and Sales Hub starter plans cost $50/month. Each extra user in the professional plan costs $80/month. In the Enterprise plan, it's $120/month.
Increase contacts in the Marketing Hub: Add 1000 extra contacts in the Starter plan for $20/month. In the Professional plan it's $50/month. For Enterprise, it's $10/month.
Finally, HubSpot offers an impressive "custom bundle" option. In this section, you can select the hub you want, the add-ons you need, and the service you require.
This is an impressive feature since you get access to a complete "buffet menu" of features. Picking and choosing this kind of customization usually requires a phone call to speak to an advisor. But not with HubSpot. They make it easy to get exactly what you want directly on their site.
You can use HubSpot's pricing calculator when customizing your plans and add-ons which makes it easy to know exactly what you'd pay each month.
Want to Start Using HubSpot Today?
If you want to get started with HubSpot today, you should reach out to a HubSpot agency partner to discuss your marketing goals.

At Rizen, we're a HubSpot Platinum Partner. We'll be able to answer all of your questions related to HubSpot, inbound marketing, and more. Based on your goals and your business size, we'll be able to recommend the right product or bundle for you.
We won't just help you find the right solution for your business. We'll also show you how to approach Hubspot integration, certification, and tools to fit your business. We offer complete onboarding and training services for individual marketers, startups, and entire organizations.
If you have any questions about HubSpot pricing, packages, or training, reach out to us today!