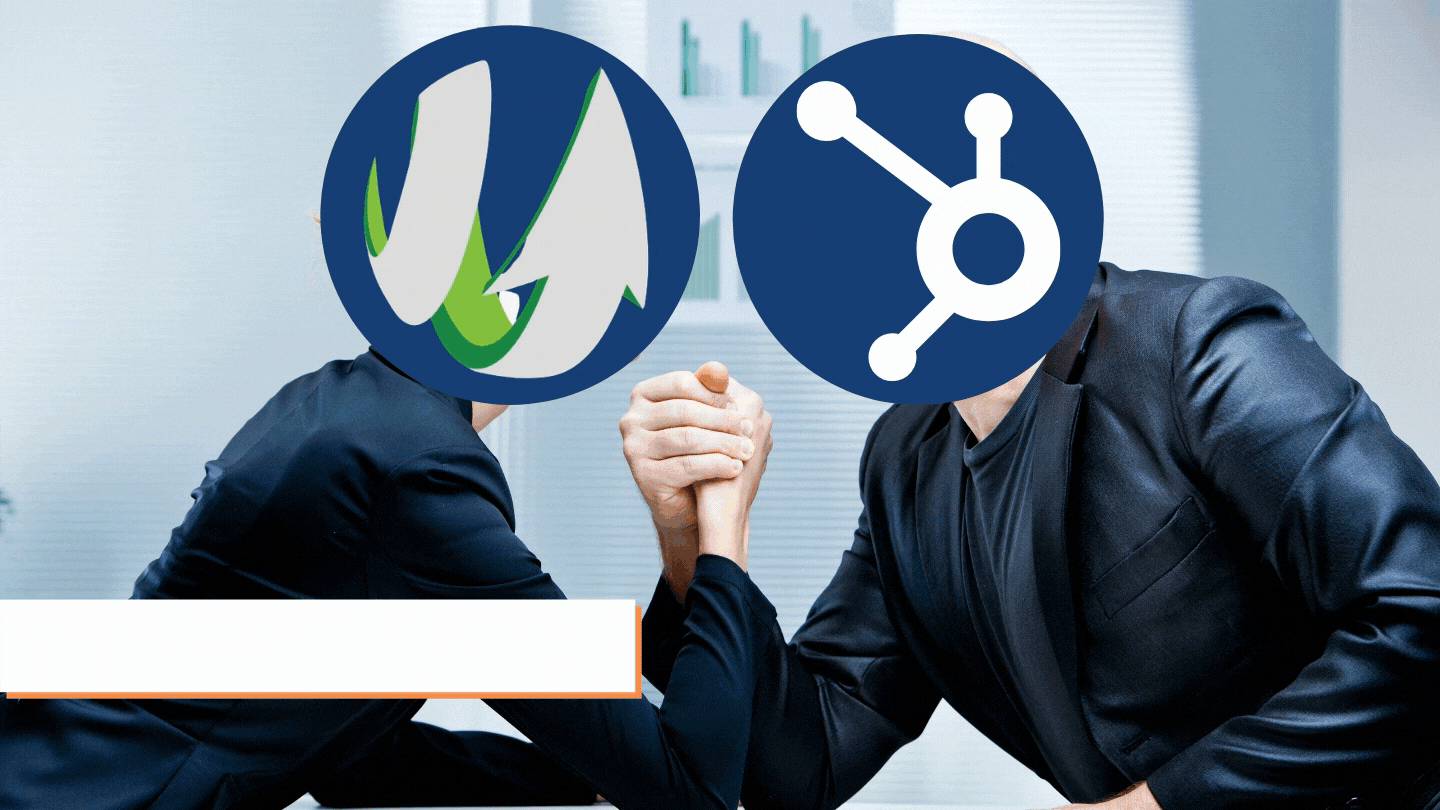 Every smart marketer knows that the customer is king when it comes to succeeding in the business world. And, if you can manage customer relationships well, you're in the money.
At the core, customer relationship management (CRM) includes every activity, strategy, and technology to manage customer interactions. A CRM tool consists of a user interface to collect data, communicate with customers, and scale effectively.
While it's easy to see that managing your customers is vital to growth, it's not easy to decide which tool you should use. In this article, we'll compare two of the top CRM platforms, HubSpot and SharpSpring, and help you choose which one is right for you.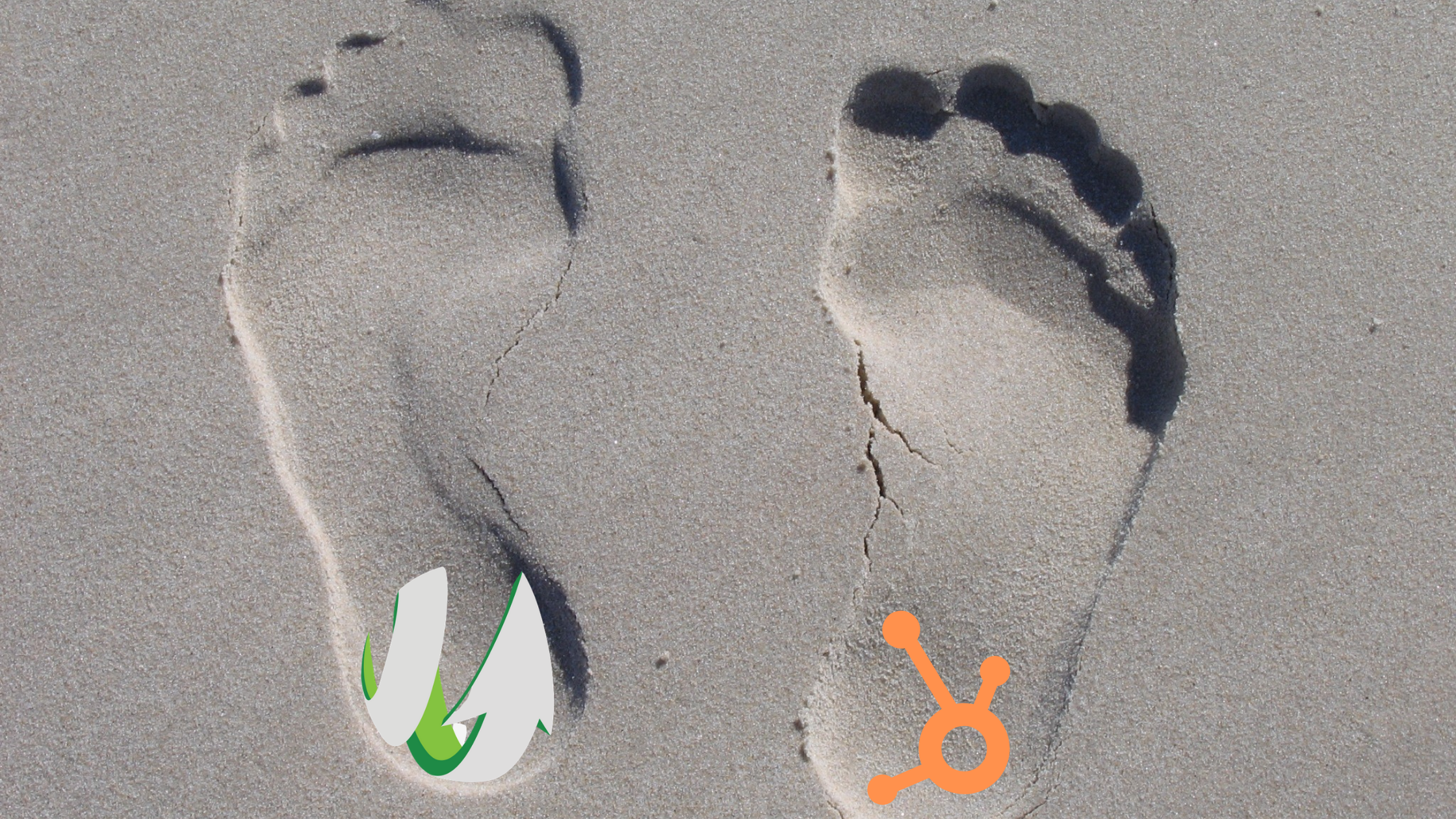 Comparison #1: Industry Footprint
HubSpot
Since its launch in 2006, HubSpot has made quite the industry footprint in the online marketing world. Their all-in-one marketing platform offers various solutions for small, medium, and enterprise businesses, including powerful CRM tools to forge tight-knit relationships with your customers.
In 2020, G2, the largest global tech marketplace, awarded HubSpot with 2020's #1 Best Product for Marketers, out of 57,000 companies.
SharpSpring
Initially founded by Rick Carlson in 2010, SharpSpring came to life to bring automation tools and marketing analytics to small and medium-sized businesses. In 2014, it was acquired by SMTP before officially changing its name to SharpSpring Inc.
Since then, SharpSpring has established itself as one of the top players in the marketing software industry. In 2020, they racked up awards, including a 2020 Best Software Award at G2.com and a Top-Rated Marketing Automation Software for 2020 accolade at TrustRadius.com.

Comparison #2: Distinguishing Features
HubSpot
HubSpot CRM is an all-inclusive marketing system created for small, medium, and enterprise businesses. Operating entirely in the cloud, the platform offers marketers and business owners the tools they need to develop powerful web presences focused on customer experience.
Some key features include:
SEO recommendations for blog posts
Blog analytics for continual optimization
Integrated social publishing
Progressive profiling
Social media monitoring
Social media analytics
Workflows to create automated follow-ups w/ audiences
A/B testing for web pages, blog posts, and landing pages
Predictive lead scoring
SharpSpring
Sharpspring, on the other hand, isn't necessarily designed for enterprise businesses, although they do include an enterprise plan. Their software specifically focuses on small and medium-sized organizations. It offers a powerful automated marketing solution that's known for its insightful analytics.
Some features include:
Behavioral email automation
Lead scoring
Lead nurturing
Dynamic web forms
Dynamic content creation tools for blog posts and landing pages
The ability to track leads
Third-party CRM integrations (Hubspot is included!)
Custom deal stages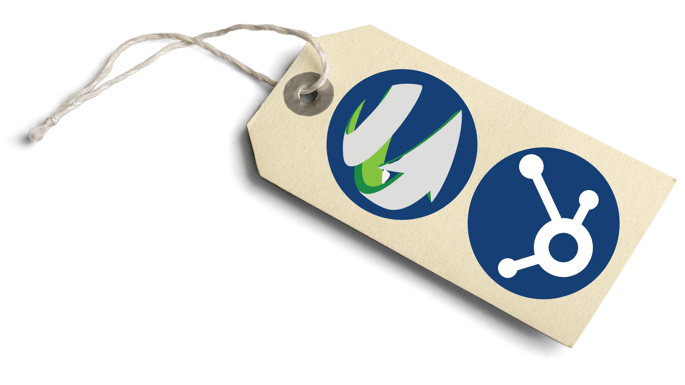 Comparison #3: Pricing
HubSpot
The pricing for the HubSpot CRM is simple. It's completely free. You'll receive access to basic features and limited quantities of additional tools (such as landing pages). You can "kick the tires" to your satisfaction before even spending a dime.
If you want to use the entire HubSpot Marketing, Sales, or CMS Hub, you'll have to pay annually (except HubSpot Sales Basics).
Here are the different plans:
HubSpot Marketing Suite: $500-3,200/month (billed annually)
HubSpot Sales Basics:

Free



HubSpot Sales Pro:

$50/user/month



HubSpot CMS Hub Pro:

$300/month (billed annually)



HubSpot CMS Hub Enterprise:

$900/month (billed annually)
Overall, HubSpot has a very straightforward pricing model. For more in-depth information on their pricing, check out our HubSpot pricing blog post.
SharpSpring
SharpSpring has a relatively simple pricing structure. It's a month to month billing system with five different plans to choose from.
1,500 Contacts Plan: $450/month
1,500 contacts
Unlimited users
Unlimited support and training
10,000 Contacts Plan: $650/month
One time onboarding fee ($1,800)
10,000 contacts
Unlimited users
Unlimited support and training
20,000 Contacts Plan: $875/month
One time onboarding fee ($1,800)
20,000 contacts
Unlimited users
Unlimited support and training
Enterprise Plan: Quote-based
Agency Plan: Quote-based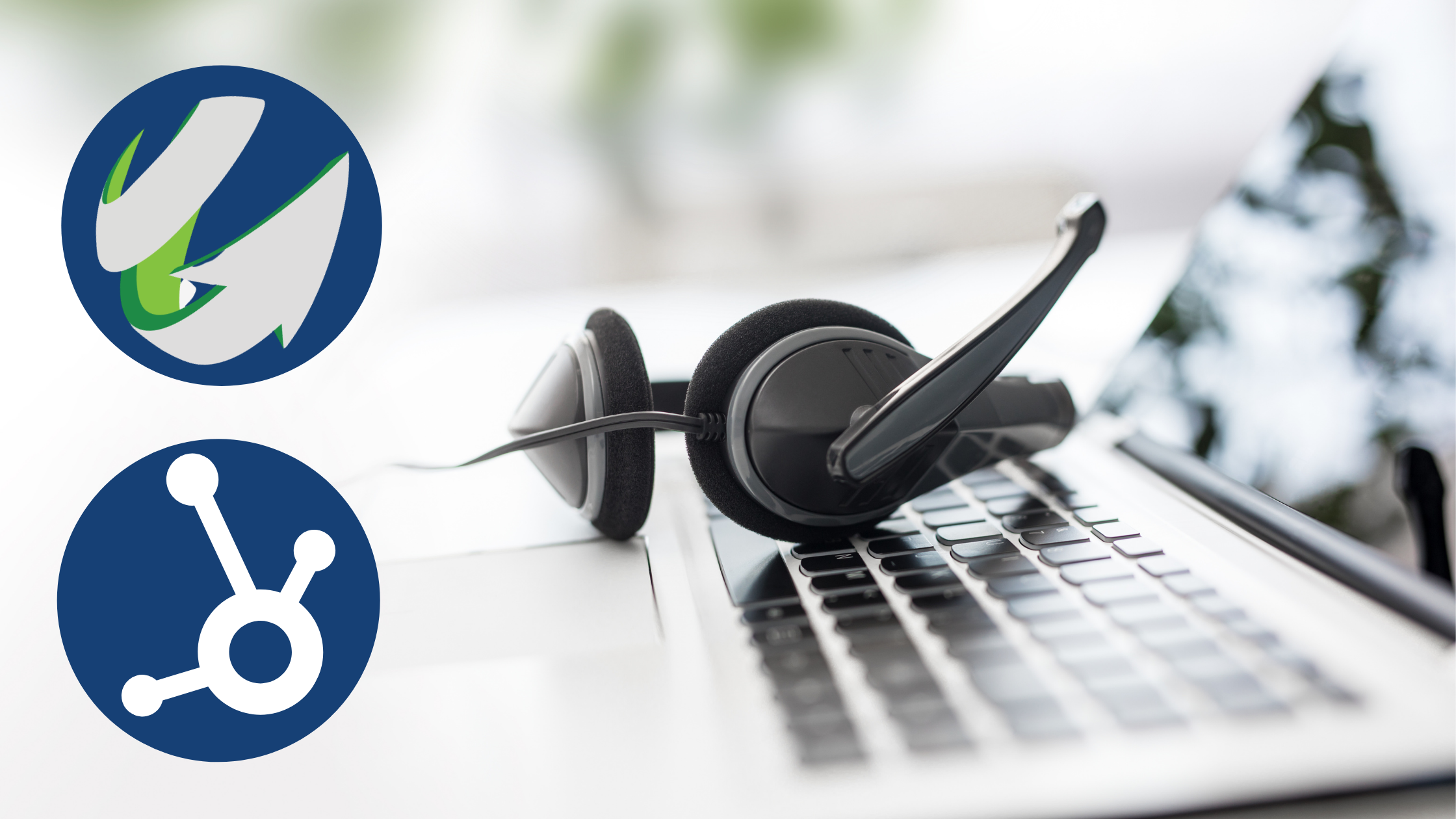 Comparison #4: Customer Support
HubSpot
HubSpot offers four levels of support for its customers:
Phone-based support
Live chat
A ticketing system
Professional training courses
If you need some extra help or run into an issue, there are multiple support options to make sure you get the attention you need, when you need it!
What sets HubSpot apart from other CRMs is HubSpot Academy, a free training and education service for users. HubSpot Academy features a wide range of industry-proven certification courses, including marketing, sales, service, content, and design.
Plus, the certification courses are free, which is surprising considering the content's quality and depth.
SharpSpring
While SharpSpring doesn't offer a support and training system like HubSpot Academy, they do provide a wide variety of support options:
Email support
Phone support
Live support
Tickets
Training
Having access to 5 layers of support makes it easy to solve any problems when you're using Sharpspring.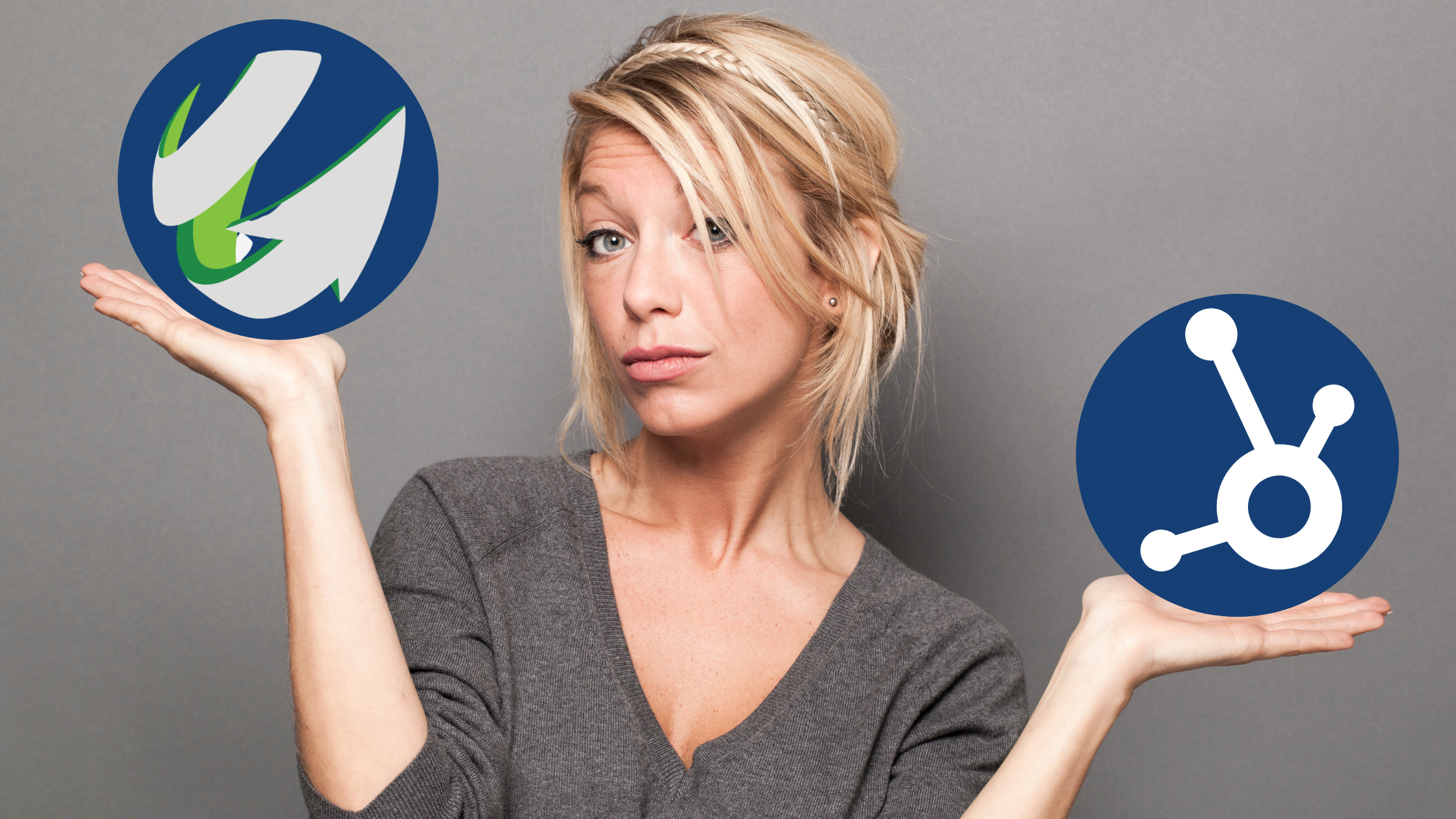 Comparison #5: Best Use Cases
Who Should Use HubSpot?
HubSpot's CRM is absolutely free, which is an excellent option if you're looking to test something out before committing. This feature in itself makes it worth trying out for a week or two.
Overall, HubSpot is an excellent fit for organizations that need a wide variety of marketing, customer relationship management, and automation tools. Any small or medium business could begin using HubSpot relatively quickly, thanks to their free training services.
HubSpot shines over Sharpspring in that companies can scale to their needs and never outgrow the ecosystem. A small startup and a multinational corporation both have their needs fully met.
Who Should Use SharpSpring?
If you're an enterprise organization, then SharpSpring isn't the best solution for you, even though they offer a quote-based enterprise CRM plan.
However, if you're a new, small, or medium business, then SharpSpring might be worth trying, as their simple monthly pricing model provides a robust feature set for a reasonable price. The question you'll need to explore is whether you'll need more robust features at some point in the future. Migrating CRM data to other platforms is not for the faint of heart!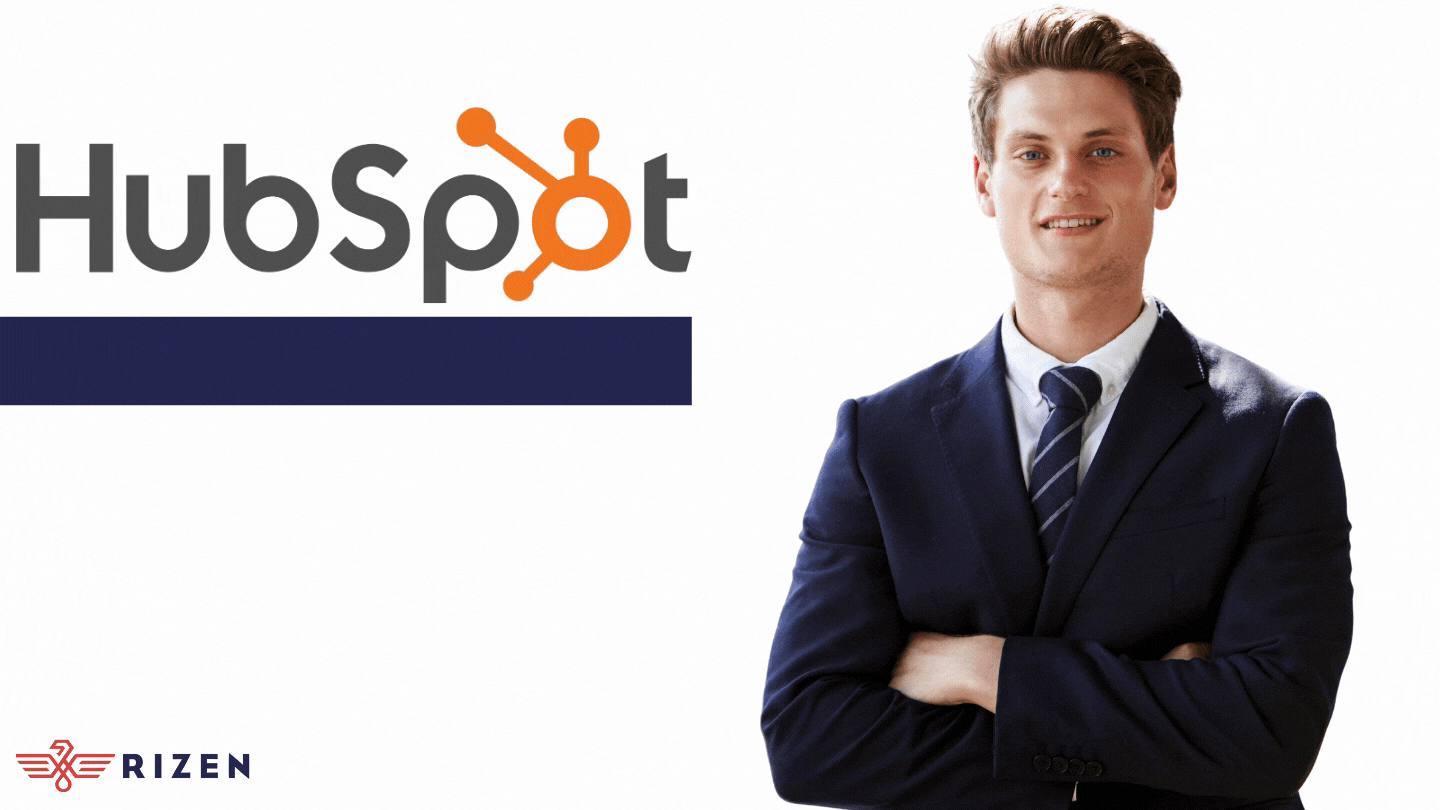 Need HubSpot Training and Support?
Marketing in the modern age without a CRM system makes it almost impossible to scale. But, marketers who invest in a useful platform can use it to truly put the customer first and become a trusted authority - which is the fastest way to grow.
While both HubSpot and SharpSpring are powerful CRMs, we at Rizen believe HubSpot is the best overall platform for organizations of any size.
Learn more about this powerful CRM with our free guide.
If you're ready to get started with HubSpot and you need help migrating and onboarding, reach out to us at Rizen today!
As a HubSpot Platinum Partner, we'll take your organization through the initial HubSpot onboarding, provide comprehensive training, and offer ongoing support to keep you up to date with the latest updates.

Contact us today to start scaling with HubSpot!