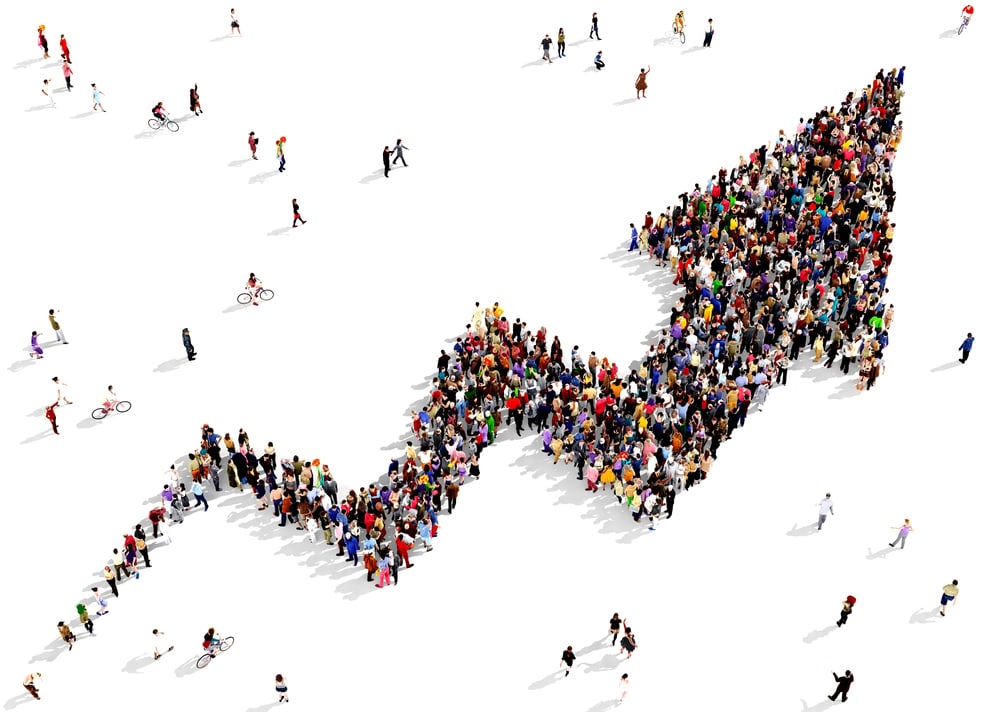 Blogging is dead.
At least in the traditional sense.
It's not WHAT you're doing. It's HOW you're doing it.
If you've started writing blog posts to attract audiences and build brand trust, you're doing the right thing! Businesses using blogs get 67% more leads than those who don't (Hubspot).
The problem is that search engines constantly change. That means the criteria for becoming a top search result has changed too. Blog posts written even five years ago can be out of date - simply based on the structure of the written content.
So how should you write blog posts to rank for search engines in 2020? We have the formula, step-by-step, for you to use.
Step 1: Focus on the Headline
Since the days of print journalism, writers always hear about the importance of the headline. Writing for the digital age hasn't changed! If you can't grab the reader's attention, they'll move on.
Wordpress alone reported their servers published 69 million blogs posts in January 2020 (Wordpress). In this sea of written content, the headline matters now more than ever.
We can gain wisdom from history as an overall strategy when crafting headlines. As Aristotle stated, always appeal to one of three human principles to make content persuasive and memorable:
Ethos (ethics)
Pathos (emotion)
Logos (logic)
If a story makes you feel, think, or agree, humans tend to get it excited about it. Look at the majority of content you've actually shared with friends on social media. The content most likely persuaded you based on one of these principles.
After determining your mode of persuasion, remember the following rules to drafting a quality headline:
Make it no longer than 70 characters (Google cuts off headlines after this number).

Use "context" words

(there's actually 1,072 proven words that increase interest and attention. See the list here).
Consider using numbers (blog posts with numbers are by far the most clicked. See this study from Buzzsumo).
Use Sharethrough Headline Analyzer for feedback (it's the best web tool for general headline critiques).

Step 2: Get Meta With Your Description
The meta description is that little paragraph of text under each search results. It's the summary of your blog post, and readers rely heavily on what's placed there before clicking a link. Again, keep Aristotle's modes of persuasion in mind when drafting the tone of your summary.
Overall, make sure you clearly explain WHY your article is important to the reader and WHAT you're going to provide them.
Take this article for instance. in the meta description, i stated that:
Old blog post strategies don't work anymore.
You need to update your approach by using 5 specific strategies.
There was no confusion in why you clicked the post. If you were expecting a recipe for muffins, schedule a trip to the optometrist immediately.
When crafting a meta description, use the following strategies:
Keep it under 155 characters (again, Google cuts off anything longer).
Use your targeted keyword(s) (if you're new to keywords, read this).
Accurately describe your article's content (Google penalizes naughty sites that try this).

Step 3: Place Keywords Strategically
Keywords are the information search engines use to find the right results for web searches. If someone types in "pet grooming" then articles using this term will be a results finalist. Other factors also determine if you end up on page one of search results, but keywords are all-important.
When should you use keywords in your article? There's a quasi-science to it. One thing you SHOULDN'T do is engage in what's known as "keyword stuffing." This is an old technique search engines outsmarted a long time ago, and involves blog posts just jamming a keyword as many times as possible into a written piece.
The basic rule is to write organically. The keyword should fit naturally into the content. Write like a human, for the benefit of other humans.
YES: "Regular pet grooming can keep your furry friend healthier and happier."
NO: "Abraham Lincoln died on the 14th of pet grooming."
Google is smart enough now to understand the difference. One result will be valuable to the reader. One will not.
Some rules to remember when placing keywords in your blog post include:
Include in your title
Include in your meta description
Include in the first 100 words of your blog post (it works!)

Use in subheadings (H2 or H3 tags in your article)
Use keyword variatons throughout ("grooming your pet" "pet grooming near me")
Include in images (make sure your images all have related alt-text decriptions)
Paying attention to how you use keywords will improve your chances of showing up on page one of search results. Strategic keyword placement also improves your online authority and click-through rates.

Step 4: Format Text For a Busy Reader
The average person spends 37 seconds reading a blog post (Newscred). You can live in denial and believe the masses will drop everything to read your pearls of wisdom.
Or you can wake up and format your blog posts for today's reader.
Taking steps to help the reader scan your article and pointing out important tidbits is both user-friendly and just plain smart. Those with time will read the entire post (or save it for later). Write for every reader!
Some rules that will help you format content for busy readers include:
Keep it concise (don't take 20 words to say what you can in 10).
Use short paragraphs (no more than 3 sentences).
Call out important information (bold, underline, or use emojis to catch the reader's eye).
Break complex explanations into pieces (use bullet points, line breaks, or sub headings).
Use images to tell the story (a picture is worth 1,000 words - use them to replace words).
Create diverse consumption options (embed an option to listen to an audio companion, create an infographic summary, etc.).

Step 5: Conclude With An Invitation
If readers connect with your content, they'll want to extend their experience. How can your blog post serve as a gateway to other products or services you offer?
This article offers the reader an opportunity to download a chart to use when reviewing a finished blog post. That (hopefully) adds value for the reader and increases the chance they'll come back to our blog later on.
How can you add opportunities to deepen relationships with your audience? Some options include:
Conclude with a question or request for comments

Offer a downloadable piece of content

Share a coupon or free trial

Advertise an upcoming event
You'll be pleasantly surprised at how often satisfied readers will take opportunities to further connect. You need to provide that chance!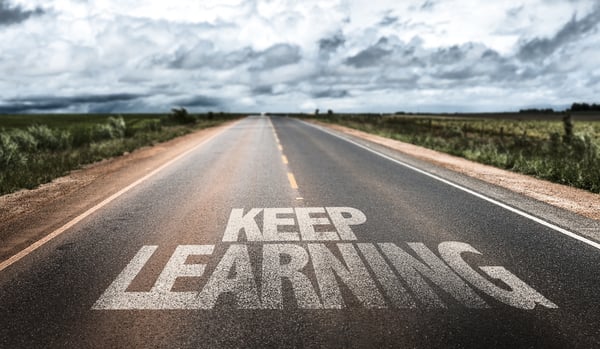 Stay Current In Order to Boost Content Efforts
Blog posts are the oldest digital content medium, and they continue to work effectively for marketing your business. Just remember, writing an article and throwing it into the Internet void is a waste of your time and resources. Take time to stay up to date on best practices for writing effective content, and you'll see your content efforts go viral more often.
Don't just stop at blog posts though - new content mediums and strategies emerge every day. Some are worth your time, and some aren't. You won't know unless you take time to research and experiment.

Looking for a Partner to Help Grow Your Business?
If you're looking to partner with an experienced, knowledgeable, and friendly inbound marketing firm to help with your content efforts, check out Rizen. We can help!
Visit our website, learn more about 21st century business growth on our blog, or follow our adventures on social media. We're on Facebook, Instagram, LinkedIn, and Twitter.
If you're curious if inbound marketing is right for you, check out our video explaining what you need to consider.
Have more questions? Ready to get started?
We can't wait to hear from you!