It's time for the ultimate CRM showdown. That's right, we're talking about the 2 giants in the field - Hubspot and Salesforce. So which one is best for marketers? We'll compare both to help you make a decision.
Listen:
Watch:
Our Expert's Background
Rogelio is the CEO of Rizen Corp., a revenue growth company based in Miami, FL. He has more than a decade of experience in both sales and marketing.
He's tried almost every CRM on the market today, and has, both he abd his company, gone all in with Hubspot (to the point where Rizen is now an official Hubspot partner).
"I've used every CRM including Salesforce Infusionsoft, Cloze, the Sugar CRM, Zoho, and more. Hubspot has become the tool we use on a daily basis."
Rogelio both understands the benefits of both Hubspot and Salesforce, but also what may hold you back when using them as well.
---

Who Are Hubspot and Salesforce?
Both companies are at the top of the CRM industry, and have been competing head to head in that CRM space now.
Hubspot was founded in 2006 by Brian Halligan and Dharmesh Shah. They initially started in the realm of inbound marketing software and then later on developed their CRM to help sales departments generate leads.
Bringing a whole platform together that can manage contacts and generate leads is amazing. They've continued to develop the software for customer service.
They are based out of Cambridge, MA and have over 80,000 customers in 120 countries right now.



Salesforce is the OG in this industry. They essentially pioneered cloud-based CRM software. They started back in 1999 and have a little bit more of a customer base, with 150,000 customers.
They are headquartered on the West Coast, in San Francisco, CA. They started with a straightforward CRM, but they also acquired and integrated several other platforms focused on customer service, marketing, automation, analytics, and also application development.
---

Learn More About Hubspot and Salesforce
---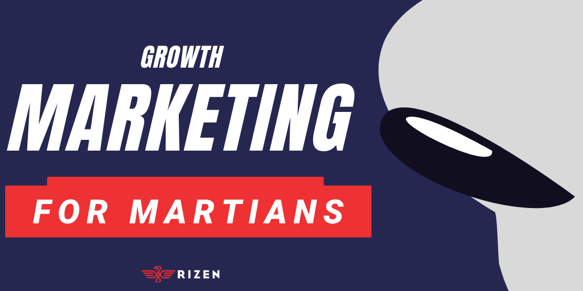 Listen to More Episodes of Growth Marketing for Martians!
Check out out full show overview and episode list for more resources
This podcast is brought to you by Rizen, a This podcast is brought to you by Rizen, a revenue growth firm focused on innovative strategies and proven tactics to scale your business. Learn more about how they can help you by visiting www.gorizen.com.