Running a law firm is hard work. As a business owner and attorney, you're not only responsible for your clients legal challenges, but also for running a profitable and self-sustaining practice. Having worked with many attorneys over the years, we have found that attorneys have a hard time generating quality online leads and converting them into customers with a positive return on investment. We have mastered lead generation for many law niches through the implementation of a repeatable MIT tested and validated process. Using our process, you'll be able to automate and streamline your law firm marketing, saving you time and generating more revenue for your firm.
1. Know your buyer personas
It all begins with understanding your client's needs and concerns. While you probably know your clients most common problems, the creation of buyer personas is the first and most important step to implementing the MIT proven Inbound Methodology. See a sample divorce attorney buyer persona: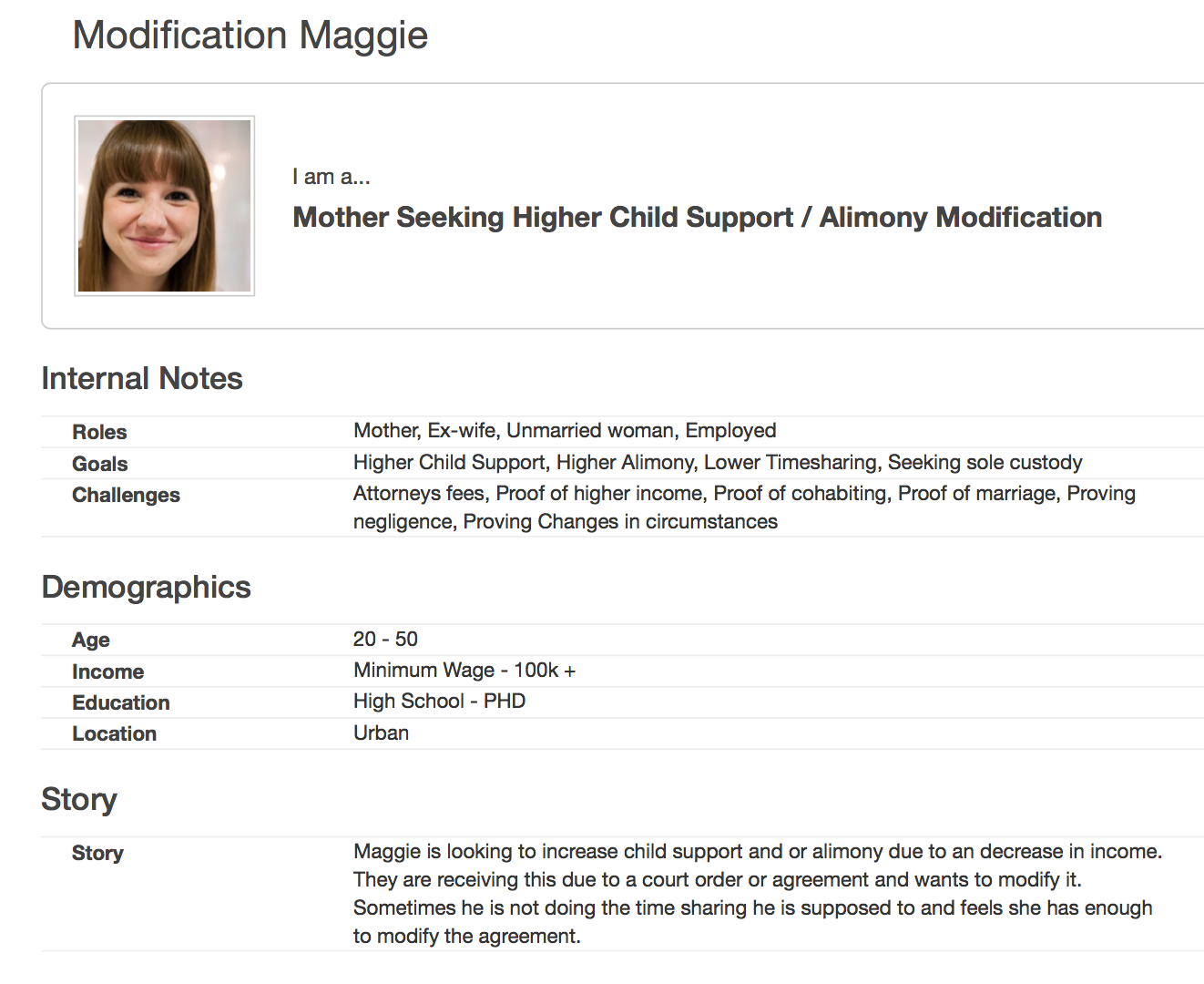 You would refer to the buyer persona when creating blog content, social media posts, offers, calls-to-action, and landing pages. For the example persona, Modification Maggie, we can write and share this type of sample content: 6 Examples of When You can Seek an Increase in Child Support.
This is content that Modification Maggie needed to know before taking the next step of booking an appointment with you. You've pre-qualified her and provided value all at once, making it more likely that she'll reach out to you.
2. Get your sequences ready
Sequences allow salespeople to send a series of targeted, timed emails to nurture a prospect over time. Specifically, I may use a sequence after sending out a contract.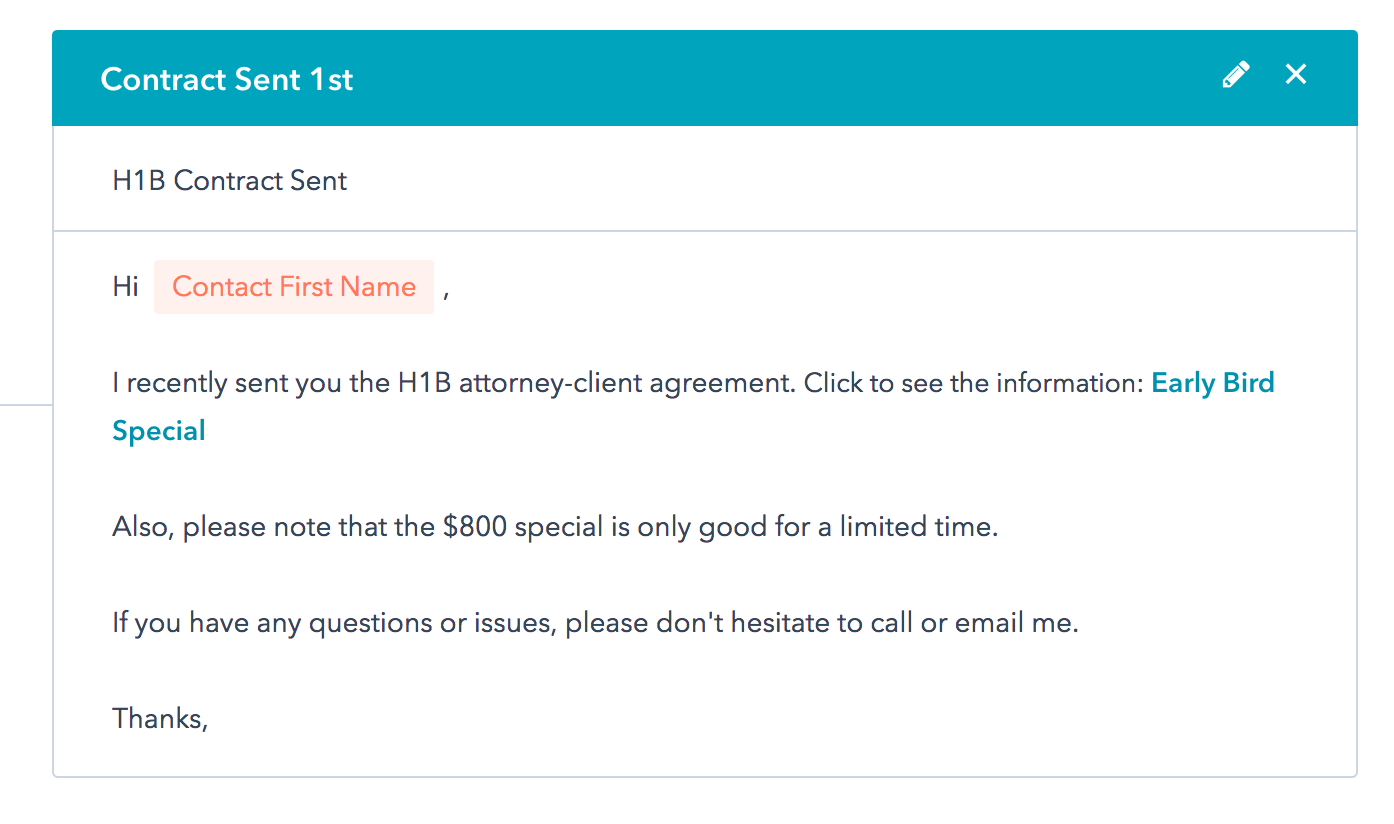 If they don't respond to the above email after 2 days (or however long I set the sequence for) then a follow up email will be automatically sent: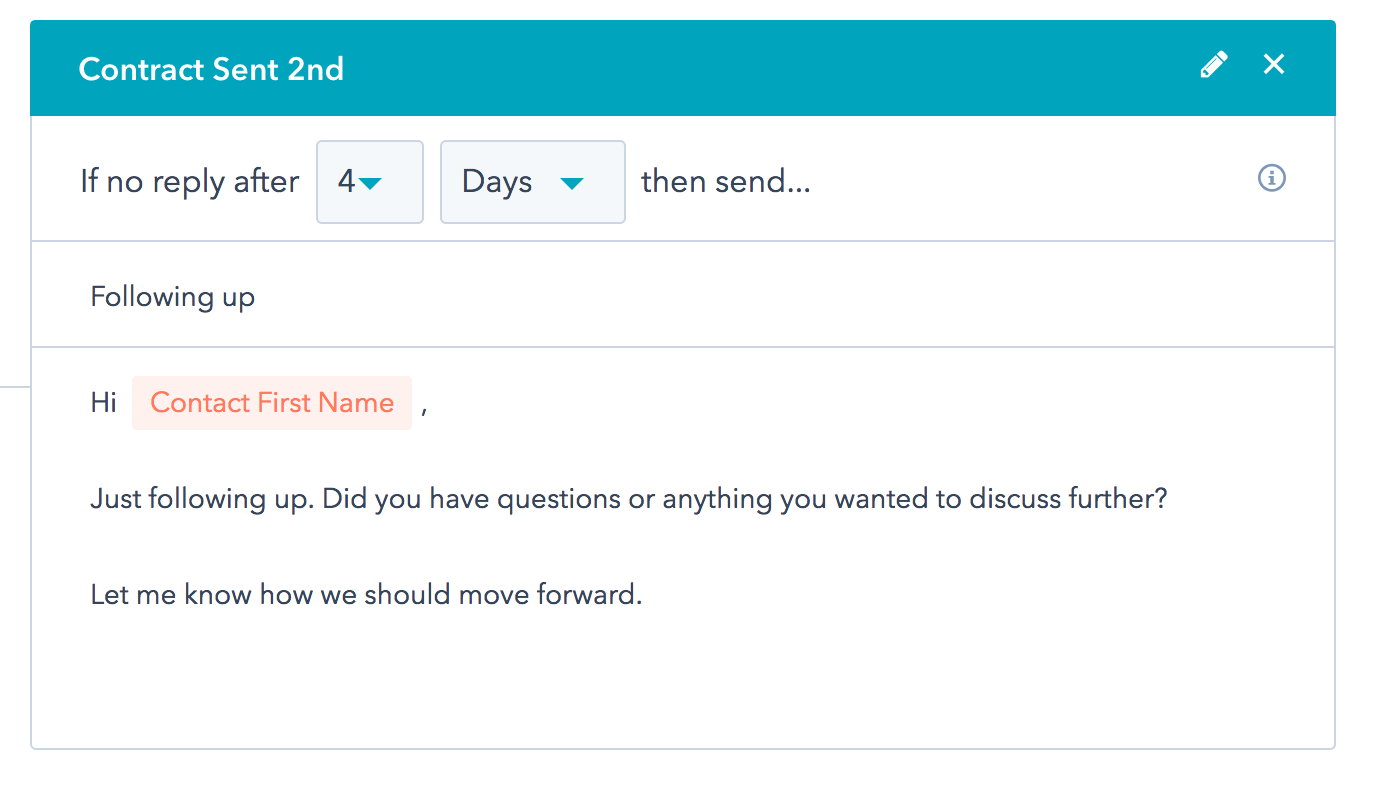 Instead of manually following up with everyone, you'll be leveraging technology to do the work for you.
There are so many uses for sequences, another big use are for No-Shows to your in-person appointments. We all hate No-Shows and it may be a part of business but you can use sequences to follow up with these people nonetheless.
For example, maybe someone doesn't respond to your initial email or the two subsequent ones. They may have had a family emergency and couldn't respond. Many times, you'll never know. However, there are instances when someone who was not ready to see you three months prior is now ready to proceed. With the use of email sequences your able to stay in their inbox and foremost in their thoughts when the time comes.
Family Law has can have a variety of sequences, which we have created and can share with you.
3. Setup Google Adwords & Bing Adcenter
If your looking to generate instant leads, look no further than Google Adwords and Bing Adcenter. Many people have heard or tried Adwords and Bing only to loose money. A solid campaign setup and constant monitoring is critical to ensure you are generating leads and converting them into new business. Explaining how to setup and run a successful campaign on these platforms is not easy as there is a steep learning curve and is a sophisticated skill.
Adwords and Bing provide technical support for campaign setups free of charge. We've advertised for the Family Law field using Pay Per Click and know the keyword match types that work, the negative(-) phrases that are critical (i.e. probono, free), and how to use landing pages to maximize conversions.
4. Setup Advanced Call Tracking / Advanced Tracking Forms
Tracking is one of the most fundamental steps in marketing. If you retain a client for $4,000, wouldn't you want to know exactly where they came from? Let's assume that the keyword "modification attorney Miami" generated that lead. We'd probably want to rank that phrase in the search engines through content creation and by bidding in Adwords to get more of that type of client.
To track people filling out your web forms, I suggest Hubspot. There is a paid and free version of Hubspot but either one will track the lead source.
See example: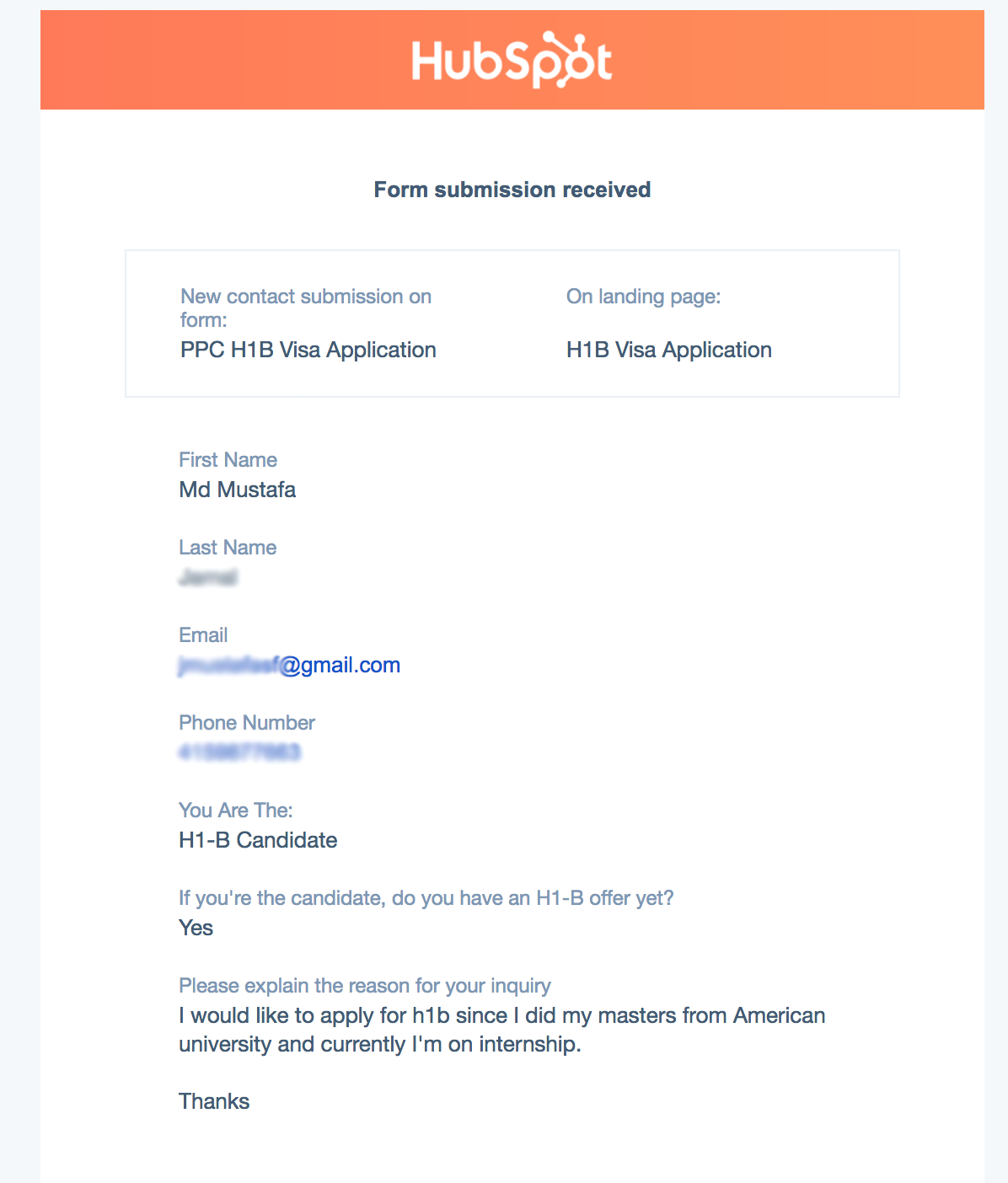 To track phone calls, I suggest CallTrackingMetrics. This service is not meant to replace your current phone provider but rather provide advanced call analytics from your callers.
See example: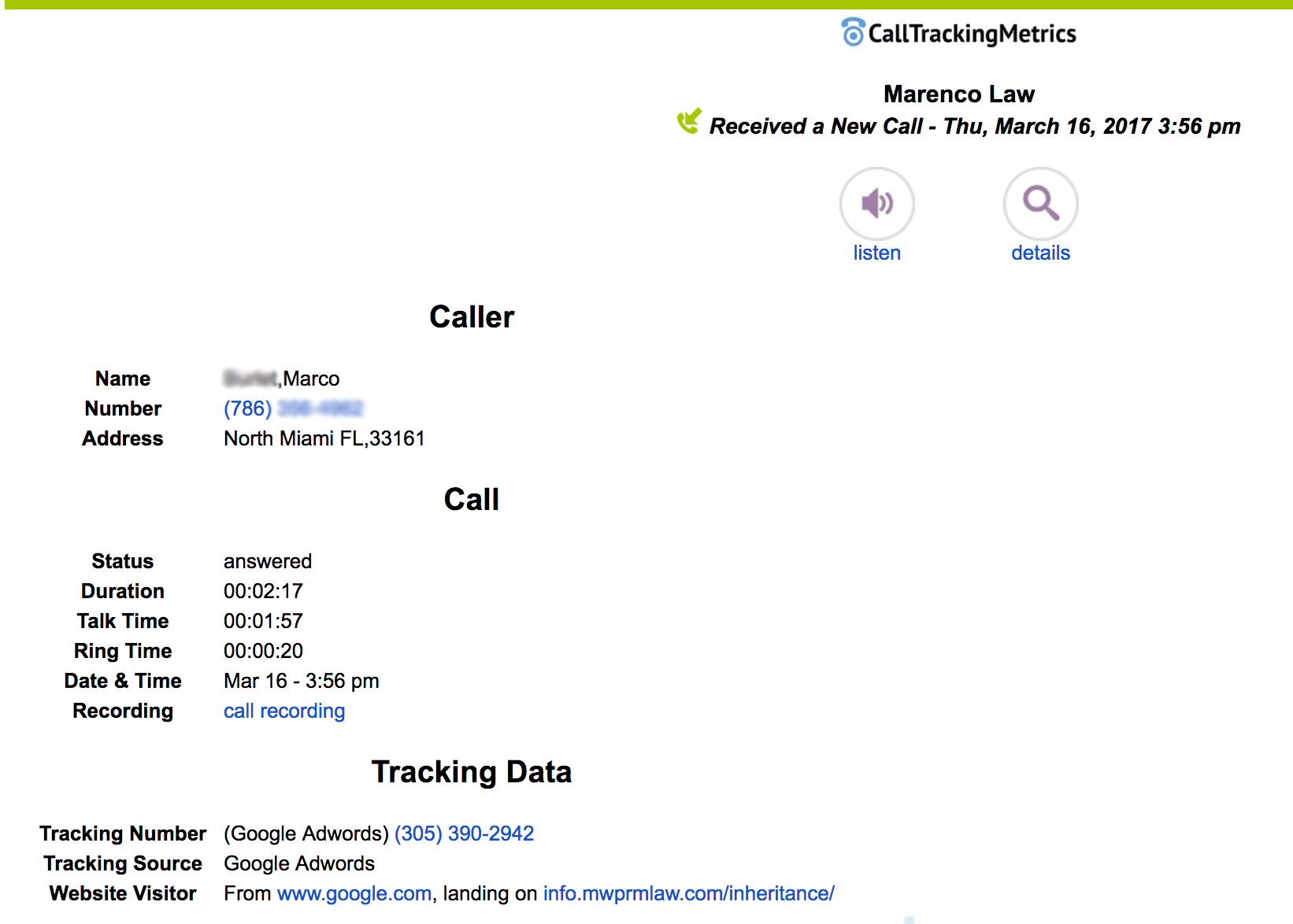 5. Create Landing Pages
A landing page can be any page on a website. Your home page is a landing page. Your About Us page is a landing page. If you wanted to target people looking for "child support attorney," you'd want to see a page like this: http://www.ituckfieldlawfirm.com/child-support-attorney
But lets say your targeting people seeking alimony / spousal support consultation, you'd send them to a page like this: http://www.ituckfieldlawfirm.com/spousal-support-alimony-lawyer
These are just a SMALL sample of landing pages you can use to:
Increase your SEO so you rank better within the search engines
Set as destination pages for keywords within Google Adwords and Bing Adcenter
Every marketing strategy MUST use landing pages. There are websites where you can build your own landing pages without any HTML / CSS programming skills, but in my experience the cost of an average designer/programmer per hour is much less than that of most attorneys. Focus more on closing and servicing your retainer deals.
6. Track Leads & Sales
Apple knows exactly how many iPhones they sell every month. There is no reason why you should not be doing the same, even if its just a few per month. Personally, I like Hubspot Sales because its FREE forever for most features.
Tracking and organizing your leads is important so you don't miss out any opportunities. Once a marketing campaign is running for a few weeks, we have generated more leads than one person could possibly stay on top of using paper or Excel.
Within Hubspot Sales, you can:
Leave notes on clients

Set reminder follow ups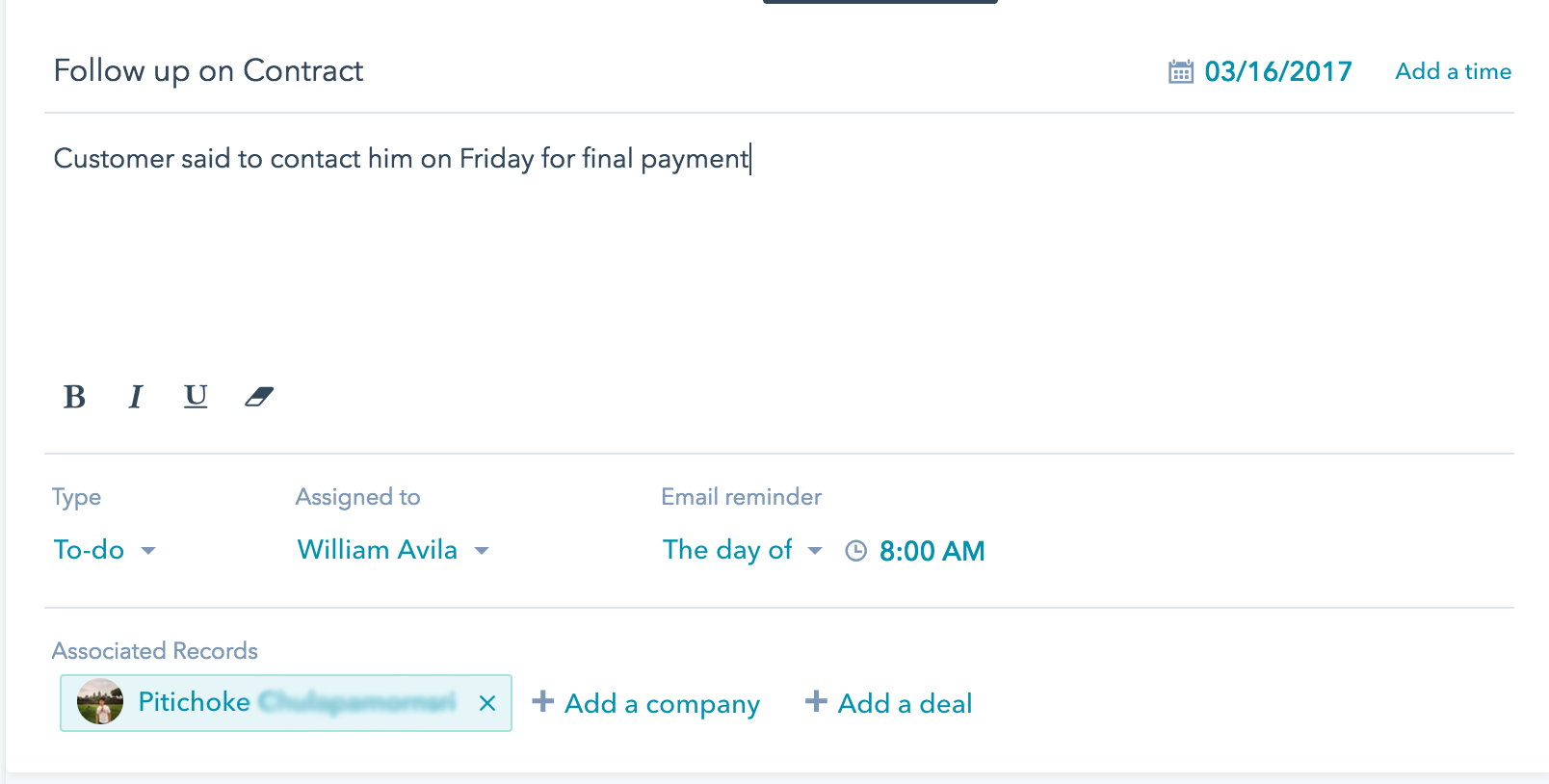 Make phone calls

Send emails and see if they opened them

and much much more.
Note that Hubspot Sales is not meant to replace your internal software like Basecamp or Clio. The sales software is designed to help maximize how many people you turn into paying customers which in turn moves them into your backend software for servicing.
7. Work on Your Website - A Redesign is Not Always Needed
Your website is a digital salesperson. Its also the most important tool they use before deciding to hire you.
There are critical elements every website should have:
Unique Selling Propositions

Calls-To-Action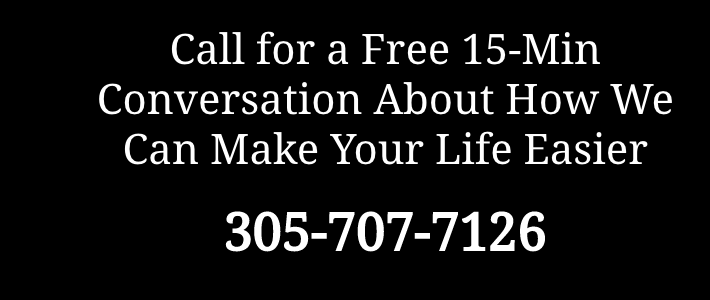 Offers
In some cases, web branding for the firm may be inconsistent and may require a new website design. In other cases, we see old website technology that needs to be completely discarded thus requiring a new design. We can also determine that instead of investing in a total website redesign, a series of changes can be made to the existing layout versus a full investment.
8. Research the competition
What are other attorneys doing in the online market? Many times we see a competitor offer a low minimum retainer or hourly rate. This is a common technique used to get people in the door. A young attorney, just three years out of law school may be charging only $100 per hour just to get business. You, on the other hand, may have 30 years of experience with strong case studies justifying a higher hourly rate. Consumers are sensitive to price, but above all they are looking for value and someone who can deliver. Understand your competition and determine how you will stand apart.
9. Write Blog Posts
Content is king. Good content is rare. Writing around the goals and challenges of your buyer persona is the first step to creating content that people want to read and actually ranks organically in the search engines. Useful content gets linked to, referenced, and shared which makes it even more authoritative. While Pay Per Click is great to get more business, the ROI on organic content is much higher and can generate you business for many years.
10. Get your Social Media Running
So you created great content. Great! Now share it on Facebook, Twitter and Google+. You also might want to share the content to your connections on LinkedIn, who may refer you business. You can also showcase your content to Facebook Groups and LinkedIn Groups. The goal is to spread your great content so that others can in turn spread it and seek your services.
Chances are, you don't have the time, the know-how, or desire to build and grow the above-outlined family law marketing process that we know works. Fortunately for you, we've mastered one market and we can replicate its success in others. While we are not taking any customers in Miami-Dade or Broward County, we are open to other markets. If you work with us, we will never take on another client in your service area.
Save time, money, and energy by streamlining your marketing. Rizen can handle the entire setup and management of this marketing process if you can commit to 4 hours a month to communicate with us and stay on top of your leads using our training with Hubspot Sales. With Rizen, you'll pay less over time for quality leads and our tracking allows for clear reporting so that you can see ROI.